Halloween Beauty!
There are so many spook-tacular things you can do with beauty and Halloween!
Are you looking for nail inspiration to polish off your Halloween costume?
Or maybe you're ditching the costume this year but still want to get in on the fun?
Check out these few easy, creative nail designs, courtesy of Q-tips, to will help get you into the Halloween spirit. Pick up Q-tips Precision Tips to create these looks – with its tapered ends, they're the perfect (and disposable!) nail art tool.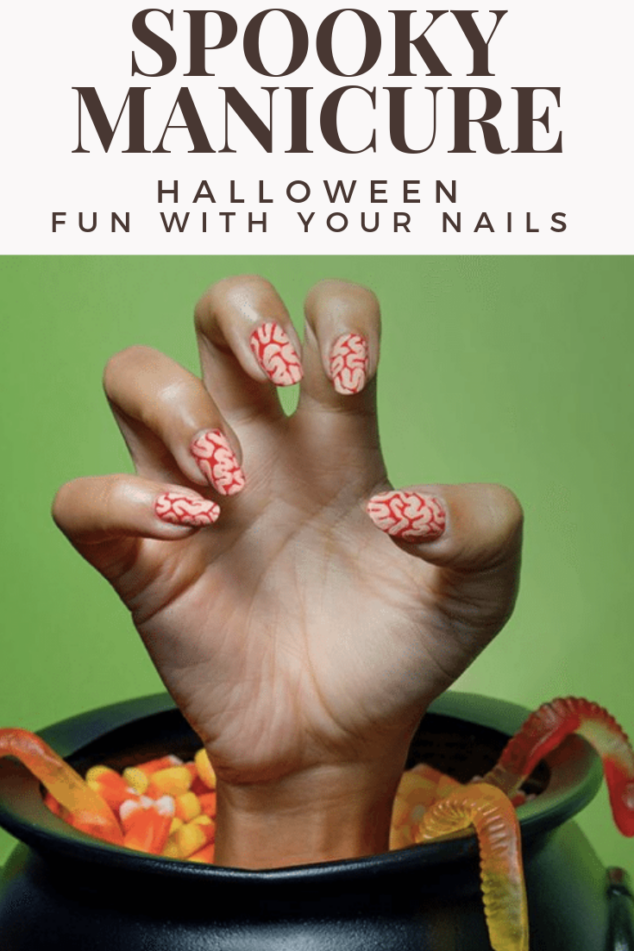 The best part?
Easy clean-up! No need to wash and clean nail brushes between colors.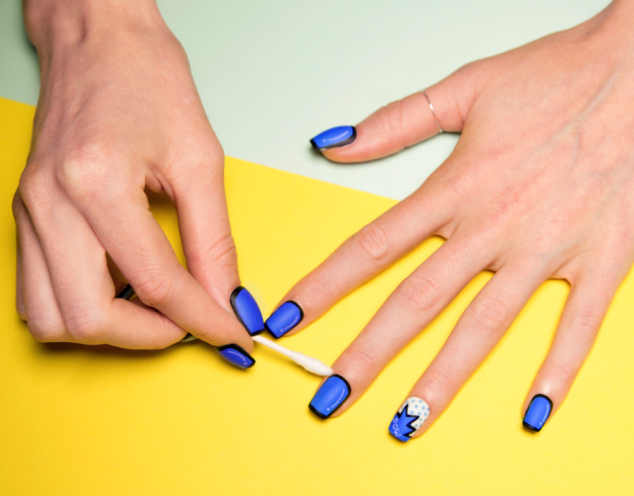 How-to DIY a Pop Art Nail for Halloween
Here are the steps for a DIY a Pop Art mani for a comic book Halloween costume.
1. Paint accent nail with white polish. Paint all other nails matte blue.
2. Once accent nail is dry, using a Q-tips Precision Tip, dot on light blue polka dots. With its tapered ends, Q-tips Precision Tips make a great dotting tool.
3. Next, add a star-shaped design using a Q-tips Precision Tip in matte blue polish and outline in black. Outline all other blue nails with black polish.
4. Add a fun comic exclamation, like Pow! or Bam!, on top of the star.
5. Finish off blue nails with arched white lines and a dot on edge of nails to create a "glare."
6. Cover entire nail with top coat and you're all set!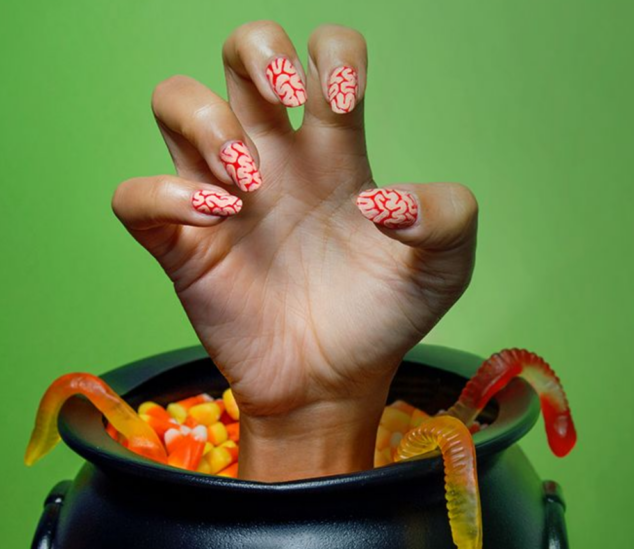 How-to steps:
An easy zombie manicure tutorial for your spooky Halloween costume is just a few steps away.
1. Paint nails with a bright red nail polish.
2. Next, draw on the brains using a pink or nude color nail polish and Q-tips Precision Tips to create the squiggly lines.
3. After the polish has dried, finish with a top coat and you're ready for a Halloween party!
Q-tips Precision Tips are SRP: $3.29 for a 170-count pack and can be found at Walgreens, Walmart, Target, Kroger and many other retailers nationwide.
For more beauty and lifestyle tips, follow over on Facebook, Twitter, Pinterest and Instagram @Qtips!
ALL IMAGES SUPPLIED BY QTips