I have been using Johnson's Baby products on MY babies for the last 11 years. Johnson's Baby is a fixture in my home. It's everything good about babies. It's safe. It's gentle. It's for every baby. I love their products.
Johnson's Baby is a brand rooted in science and has more than 100 years of leadership in the industry. They use knowledge and expertise to create pure, mild, gentle and clinically proven mild products formulated especially for babies' delicate skin.
They have a NEW LOOK!!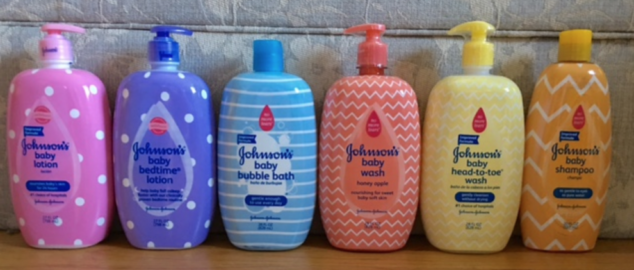 Adorable, right?
I got a chance to check the products out with my Victoria up close and personal!!
I can't wait to get them a try on my baby girl!!