I'm always on the go.
Always.
I've got 5 kids. I own and run my own business. I'm married to the love of my life. I'm involved in tons of activities (with and without the kids). There's truly for me, never a moment to just sort of sit and well, do nothing. I'm an on-the-go type girl and I honestly wouldn't have it any other way.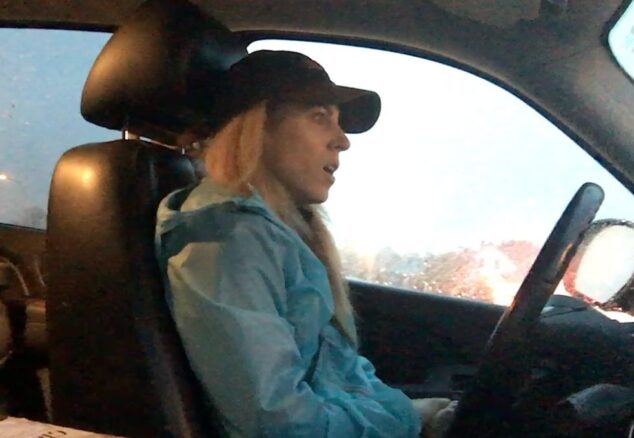 Here's just an average kind of day for me… running the boys to the bus stop (always try to get there on time!), heading out with my husband to various locations take photos and videos for my blog, off to the TV studio (it varies, but usually once a week) to shoot local mom-centric news segments, rushing home for the bus, bringing the kids to swimming, rushing to the grocery store while they're swimming, trying to sneak in a workout, heading back home to get dinner for boys.
Tired, yet?
It's funny… I usually don't think just how on-the-go I am with my family and work, but when I put it all out there, I really do see that I'm a busy girl! It's a good thing, right?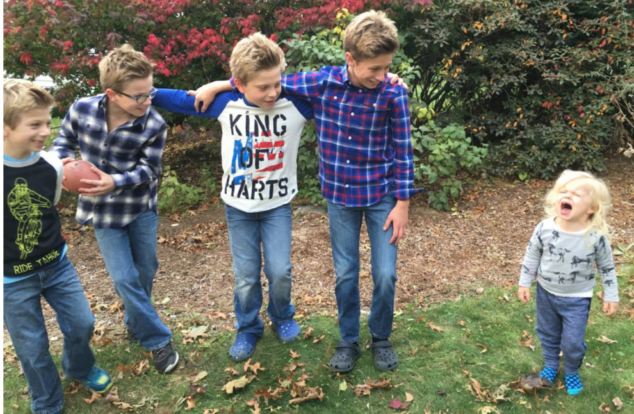 (Just an average day………. )
But what about snacking? What about keeping it real and healthy and easy on-the-go? I'll tell you right now, there's no way I can bring along some foods that I love to eat, especially on-the-go like spaghetti, mac & cheese, pizza, meatballs, etc. Can you imagine me trying to eat spaghetti while I'm driving or sitting on the pool deck watching my sons? That would be crazy! I'm all about trying to find foods that I can toss in my diaper bag (for Victoria!) and snack on throughout the day. I don't want anything that won't keep me sustained. I'm someone who really needs a good bite and a good snack that will hold me over till my next meal.
Jack Link's is a perfect (PERFECT) snack place for me to turn to. Have you ever had Jack Link's before? YUM. YUM. YUM. But here's the best part… their NEW chicken and turkey jerky are a fabulous healthy alternative snack for people (like me!!) on the go. Forget eating a couple of crackers and hoping that it will hold me till it's dinnertime, say hello to some delish jerky!
Oh, yes ladies… JERKY!!!!!!! Jack Link's have the best of the best!!!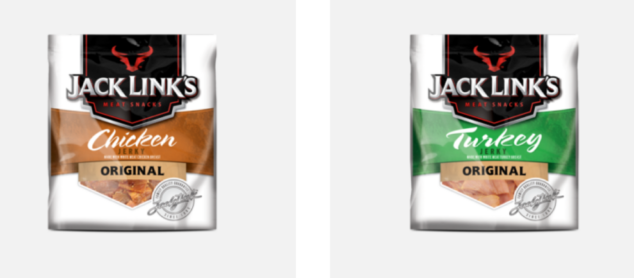 Jack Link's Turkey Jerky are solid strips of lean, white meat, turkey breast seasoned and smoked over mesquite. This little beauty is 98% fat free and with no added MSG. And Jack Link's Chicken Jerky is deliciously perfectly-seasoned, white-meat chicken goodness. It's a lean, mean, protein-packed machine with a hint of sweetness.
Talk about that perfect little something different snack – Turkey and Chicken are PORTABLE!!!!!!!
And this way I don't have to have that awkwardness of whipping out a rotisserie chicken or roasted turkey during swim team practice either!! OMG, I can only imagine my sons' faces!
So as you can imagine, this yummy jerky is an easy, on-the-go HEALTHY snack to love and keep stocked up always at the McClelland household!!
Check out how it keeps me from getting HANGRY when I'm on the road for work, too!
LOL… right!!??
Love it Jack Link's (and my husband is OBSESSED!).
Disclosure: This is a sponsored posting. All opinions are 100% my own.