I'm a hopeless romantic. I always have been. I always will be. When I first got engaged to my husband back in July of 2000, I started to read the wedding announcements in the New York Times every Sunday morning. I was obsessed with reading about everyone's love story. It always made me believe that YES there was such a thing as happily ever afters. It was beautiful to see – right there in black and white print – every weekend. The love story, it always just got me, right to the core.
When I married Matt in June 30th, 2001, our own love story started. I was so young when I got married… just 23 years old, Matt was 26. We were innocent and naive and just were head over heels in love. We didn't think about anything else – we just wanted to be with each other forever and ever and ever.
Since we both wanted kids – and more than just 2 or 3 – we started trying for a baby 2 years after we got married. As you know – as soon as I had our William – Alex, Ben and Henry came (literally) right after. Fortunately when you're in love with someone and you pick the best partner for yourself – as crazy and overwhelming and stressful as life can get – you have someone by your side, helping and holding your hand (literally and figuratively).
And then – what can I say – life just starts moving at warp speed.
4 kids went to 5 kids.
We both became entrepreneurs.
We both work crazy schedules.
Our kids have crazy schedules.
Our life is busy. There's no other way to put it. Our love story – thought it's still there – it's just different than it was 15 years ago.
Date nights are now Friday nights on the couch while the kids are in bed. We rent a movie… hold hands and usually fall asleep on the couch!
Intimate dinners are now "you get the kids take-out and I'll pick up something nice for us." We'll sit at the table and talk and laugh and catch up while the kids are sitting on the couch or playing games.
I wouldn't trade our life right now for anything, it's our life and I love every crazy, busy second of it.
But… this weekend we attended one of our best friend's wedding in Boston. We haven't been away from all 5 of the kids – EVER. We usually take the baby with us to make it easier on the babysitters (ahem… Grandma and Grandpa!). This weekend, it was just about us. I haven't been to a wedding in over 4 years. I haven't sat there and watched a love story begin in a long time. I forgot how special weddings truly are… it's the beginning of the beginning.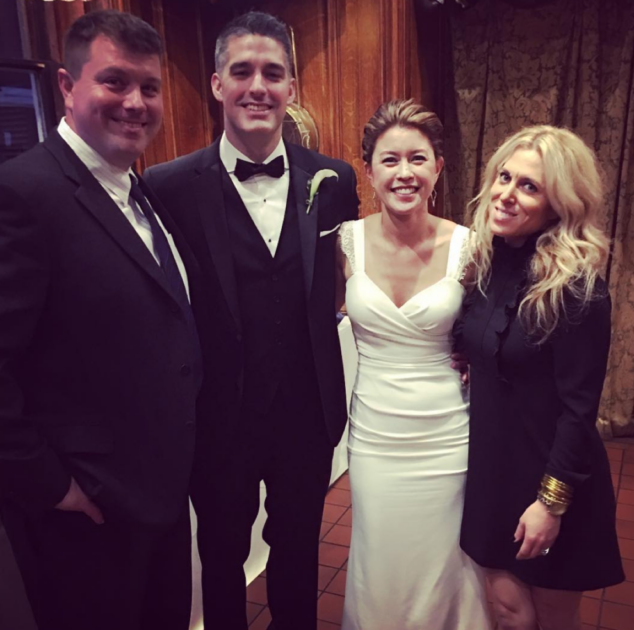 I watched our dear friend Doug pledge his love and the rest of his life to his bride Naomi and it was special to see. I sat there with tears streaming down my cheeks and just gripping Matt's hand. Everything the bride and groom said, we said 14 1/2 years ago. A lot has happened in our lives throughout the last 14 1/2 years – kids, work, health things – and through it all, we've been there for each other – without doubt, without hesitation. We've been on the same team. We've been the best for each other when we each needed it. We've just been in love.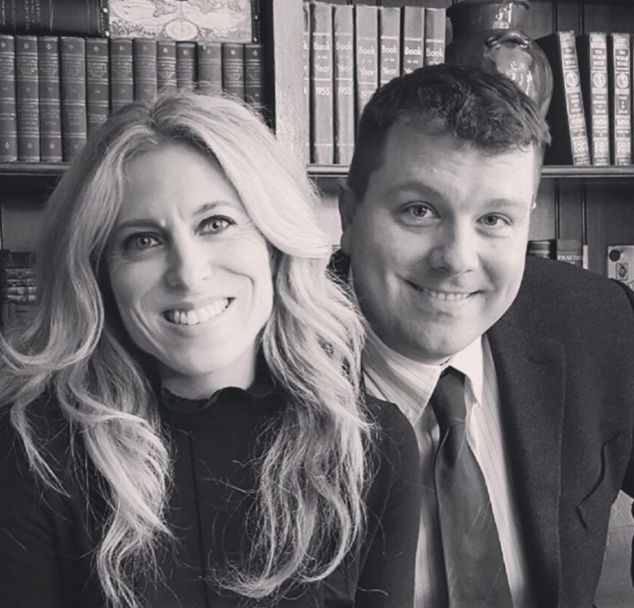 I sat there with a deeper love and appreciation for Matt. This man… this man I met when I was 19 years old – when I was so young… he was the one. He's been the one throughout all these years. He loves me and I love him. We've known this throughout the years, but we get so caught up in life with everything… sometimes you just need to attend a wedding to really appreciate the true love that you have by your side. We need to make sure we keep making the time for our own love story.
Not to mention… it was pretty nice sleeping without kids waking you up at 5:30AM!