My son Brian LOVES water. This is a good thing, since that we live in the Ocean State and spend a good amount of time at a pool club in the summer.
It's a given, then, that he loves bath time, too. He would spend hours in tub if I let him, playing with his toys and dumping water on his own head.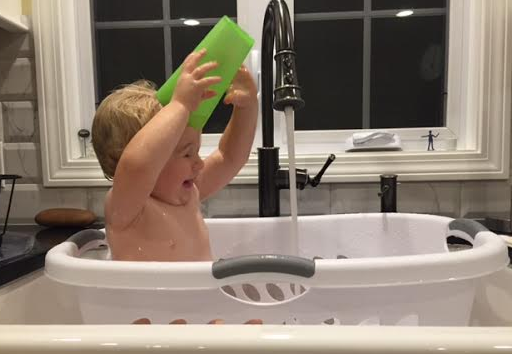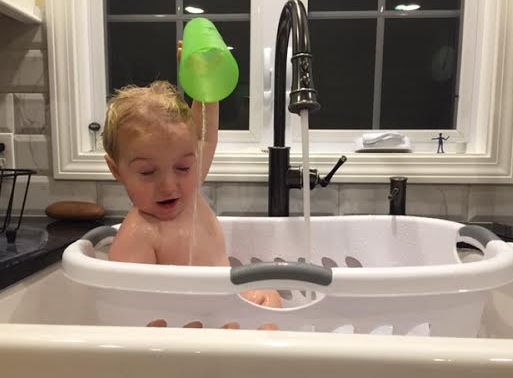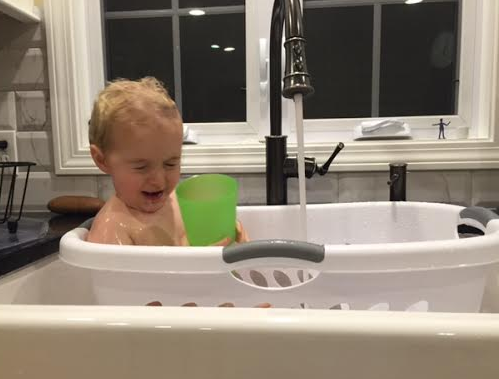 He's a crazy kid!
Bath time is one of my favorite ways to spend time with him, too. It's a relaxing time for us both, a chance to wind down the day before bedtime. He knows we start with his hair and work our way down to his feet so he's clean and fresh all over – then it's time for him to play.
Ever since Brian was a newborn, I've been very careful about researching the products I use on him. I want his bath time to be both fun and safe for him all around.
We were recently given the chance to check out some products from Boulder Baby Company, which I was very excited to do, as they are natural, safe and eco-friendly.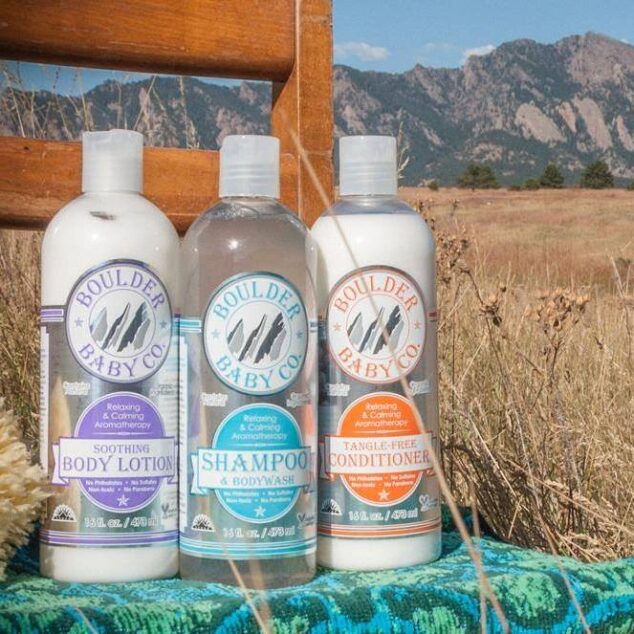 What does Boulder Baby Company mean when they say that? How about this:
All products are free of Toxins, Sulfates, Parabens, Synthetic Fragrances, and Phthalates, as well as Vegan and Gluten Free. Our products have never been tested on animals.
All of our products have a 0-2 low hazard rating on the Environmental Workers Group (EWG.org/skindeep) searchable database of toxic ingredients in cosmetic and personal care products.
Sounds really great, right? But how good are the products?
I'm happy to say, they are really great, too.
We tried out Boulder Baby Company's Shampoo & Body Wash, Tangle Free Conditioner and Soothing Body Lotion. They all have a light, refreshing scent that isn't too overpowering.
A complaint I have about some natural baby products is that they aren't thick enough, so you feel like you have to use a lot in order to get the job done. This is not the case with Boulder Baby Company's products. These products are nice and robust, and yet are super gentle on a baby's skin. And they work really well, to boot.
I'm very happy that I can add Boulder Baby Company's hair and bath products to our list of healthy, natural, eco-friendly products we LOVE. We will definitely continue using and recommending them. This mom approves.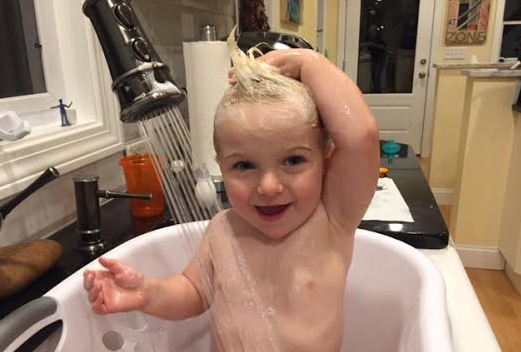 Brian certainly approves, too!