With the winter in full swing, I'm all about bringing in some new fashion items that will keep me warm, but also keep my stylish!
I thought it would be fun to ask some of my fashion-blogging girlfriends on the web to share with me some of their FAVORITE Winter Must-Haves! One of the best things about fashion is taking style cues from other women and making it your own! These ladies are some of the most stylish ladies I know, so I hope you enjoy their picks!!
Winter Faves you need and why… !!
Andrea Summers from Momma in Flip Flop… I can't live without a cozy warm snuggle into blanket scarf – it's cold here in Illinois and what better than something stylish to keep you warm!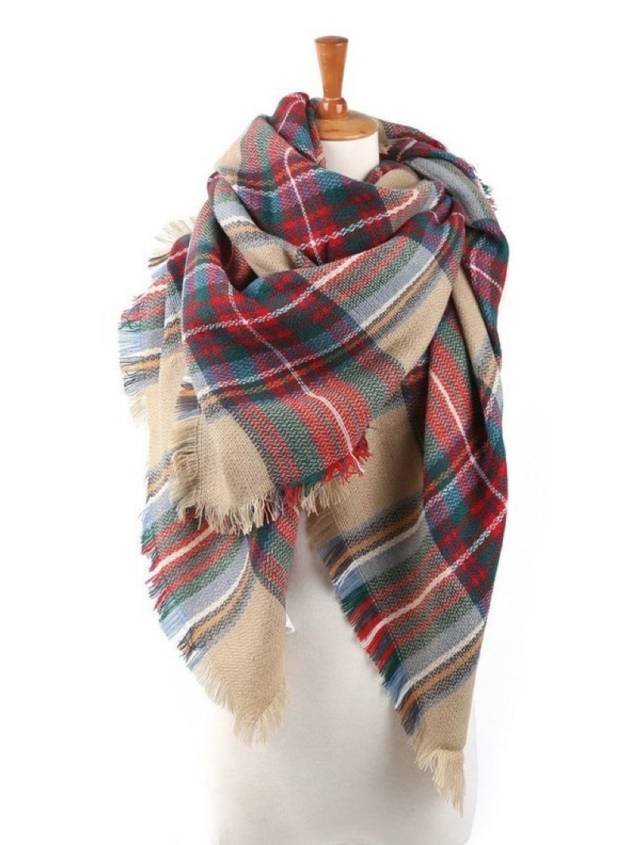 Carly Walko from Thirty Something Fashion… As crazy as it may seem, I can't live without RED HEELS in the winter. They liven up classic all black or black and white attire that I seem to turn to in the winter months. If you invest in a nice quality pair, they will be comfortable (as comfortable as heels can be) and last for a few seasons to come.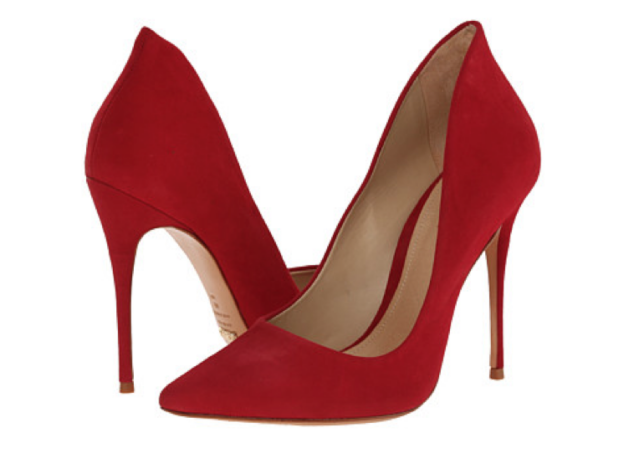 Amanda Rodriguez from DudeMom.com… A great pair of leggings to pair with boots, or put under dresses and skirts. My fave pair is from J.Crew – Signature Leggings.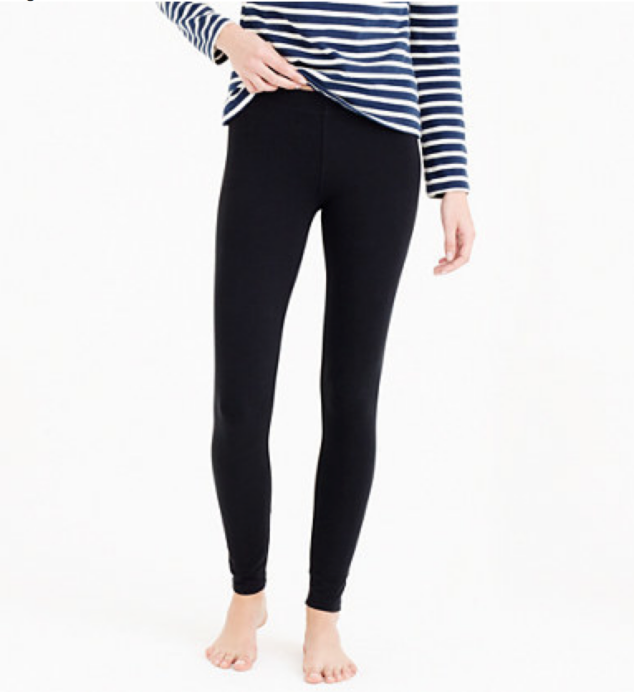 Jo-Lynne Shane from JolynneShane.com… This year, I'd have to say my blanket scarves. I'm loving these for jazzing up any old plain outfit, plus they keep you warm. My favorite one is this red classic plaid scarf from SheIn.
*Jo-Lynne also created a fabulous how-to tie a blanket scarf post! Check it out here.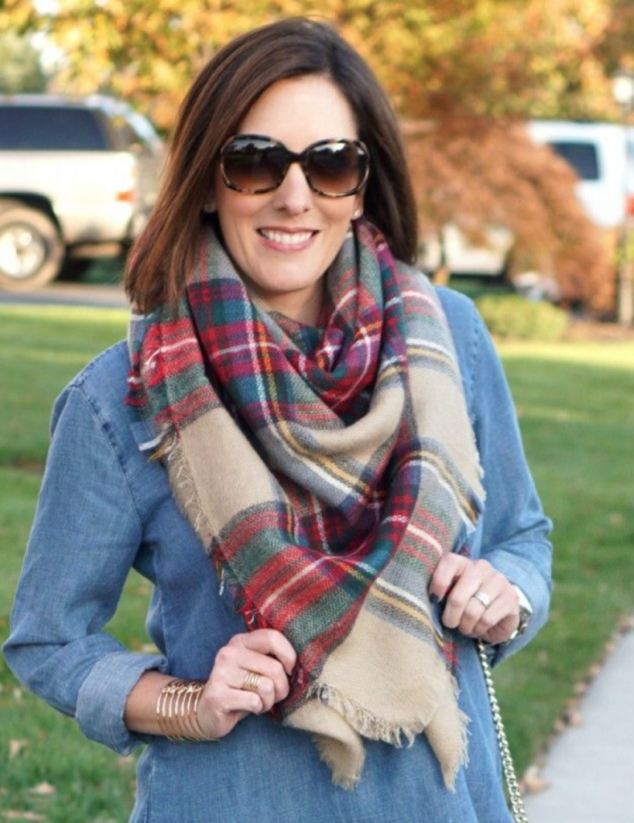 Ellen Peppercorn from That Chic Mom… Naturalizer 'Jalyn' Quilted Tall Boots are a must have for me!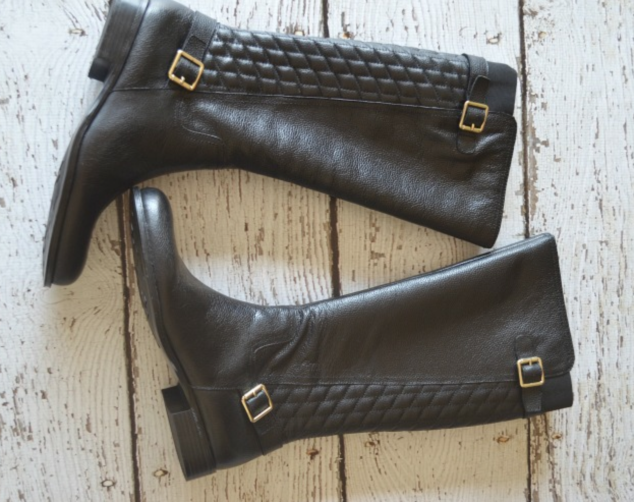 Kristin Swenson from Bon Bon Rose Girls… This reversible buffalo check scarf is so versatile…It can be worn as a scarf, wrap, poncho…you name it. And the print will work long after the holidays are over!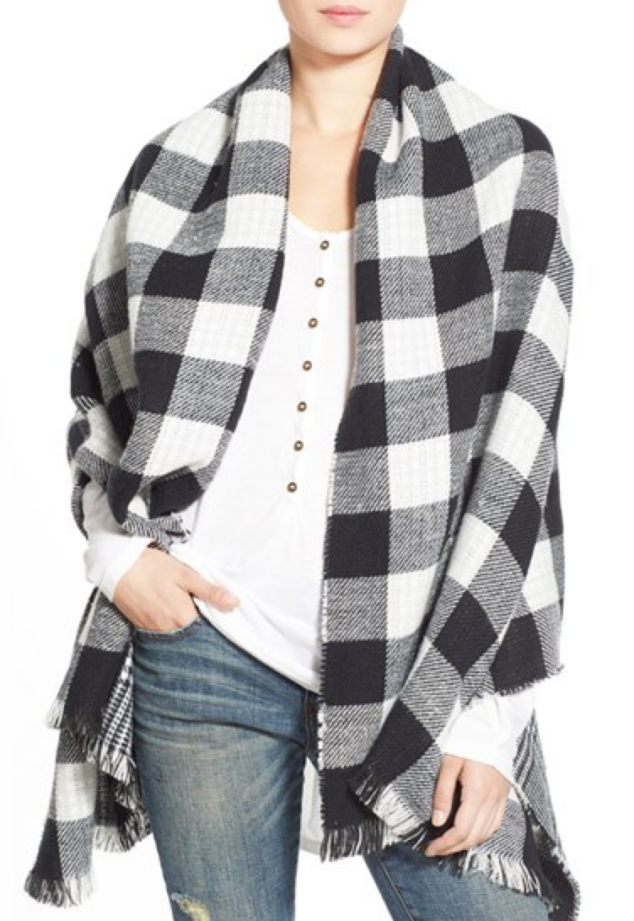 Julie Bonner from Mom Fabulous… My can't live without item is a peacoat. I'm obsessed with it.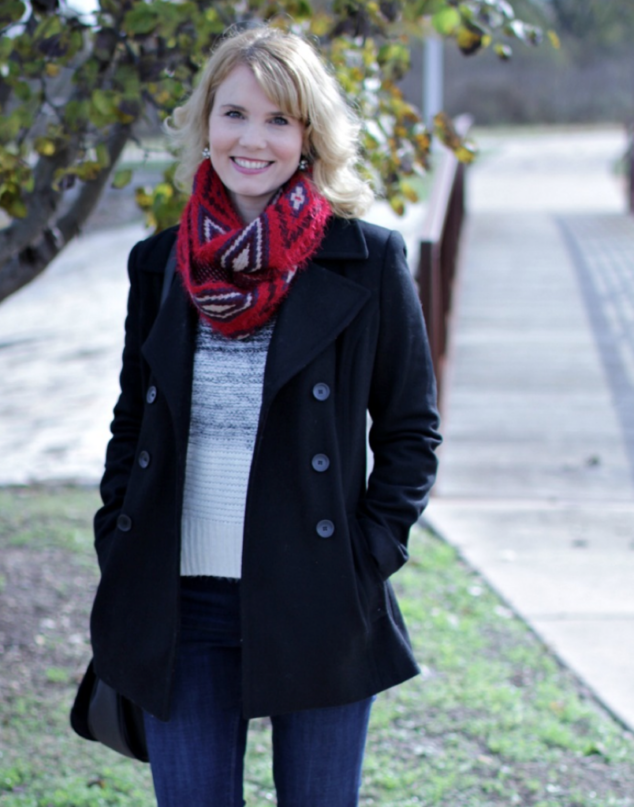 Natalie Klein from Hot Moms Club… Even for this L.A. girl, my UGG Women Sunburst Tall Boots are my favorite!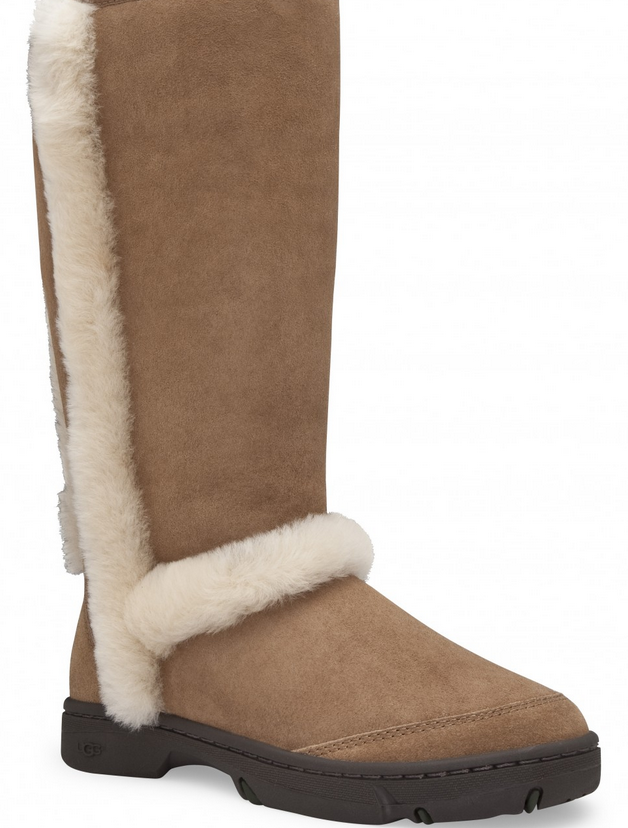 Shannon McAvoy from The Simple Moms… Love the items from Evy's Tree! Who knew looking cute in a sweatshirt could actually happen!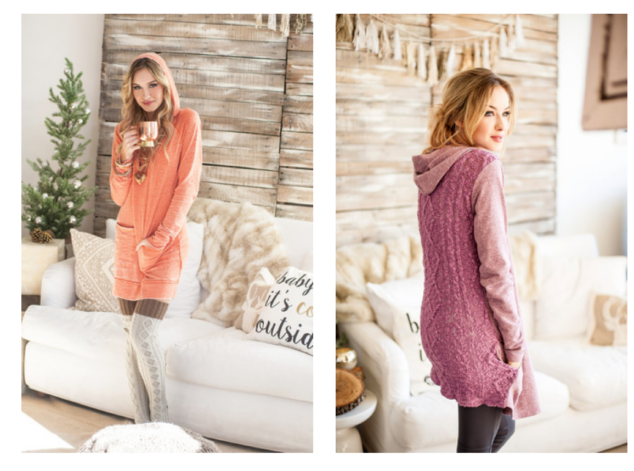 Vera Sweeney from Lady and the Blog… An oversized scarf! I use to warm my neck while running errands underneath my jacket or as a shawl once I'm inside and out of the cold. Multi-purposed. A piece that can complete your look. Inexpensive and versatile.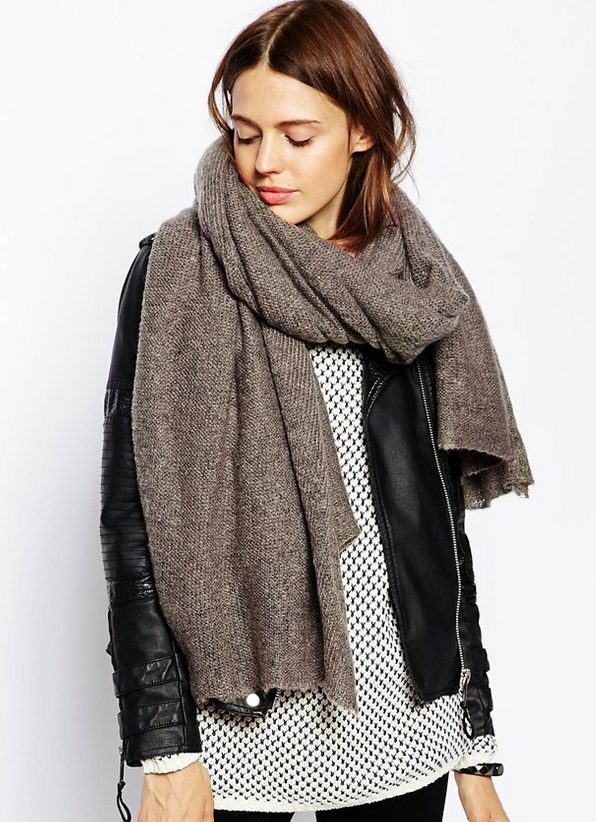 Tamara DeWire from Style in Harmony… I can't live without tall black boots in the winter! 🙂