Pig Sugar Cookies ~ my favorite New Year's Day treat…
My husband Barry and I enjoy creating a New Year's Day "Blessings" Feast for our family each year.  We want this special day to be fun and filled with optimism, as well as reflective and renewing. Barry and I wish to fill both bellies and hearts on New Year's Day.
Pig Sugar Cookies
This is where PIGS come in the shape of Pig Sugar Cookies.
There are many, many traditional and/or cultural foods that bring blessings to a New Year, and Barry and I serve up many, many of these…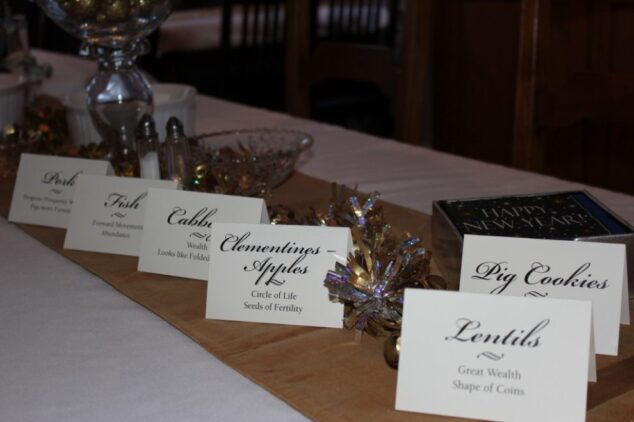 Pork, in particular, is a wonderful New Year's Day food because it represents Progress, Prosperity & Wealth.  Traditionally, if a family has PIGS, a family is rather well-fed; but for children, it's fun to explain the fact that pigs move forward… never backwards. Ah, ha!  Forward movement in a New Year is a nice & easy concept for kids to understand.
So… Roast Pork for the adults.
And another kind of PIG for the kids (and the "kid" in each of us)… Pig Sugar Cookies!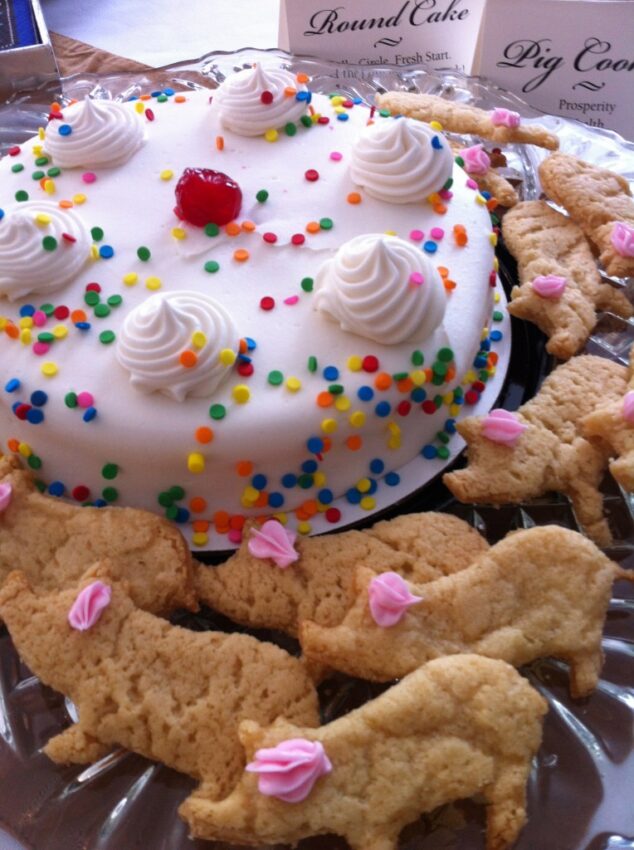 Happy Last Day of 2015, everyone!
To make it as easy as can be for myself, I grab Betty Crocker Sugar Cookie Mix
Directions to Make the base for the Pig Sugar CookiesBaking Drop Cookies: You Will Need: 1 stick (1/2 cup) butter margarine or spread (spread should have at least 65% vegetable oil) softened (not melted); 1 egg. 1. Stir: Heat your oven to 375 degrees F (or 350 degrees F for dark or nonstick cookie sheet). In a medium bowl, stir cookie mix, softened butter and egg until soft dough forms. 2. Drop: Drop dough by rounded teaspoonfuls 2 inches apart on an ungreased cookie sheet. For 2 dozen large cookies, drop by tablespoonfuls. 3. Bake: Bake 7 to 9 minutes (for larger cookies, 8 to 10 minutes) or until edges are light golden brown. Let cool 1 minute before removing from cookie sheet. Cool completely; store in airtight container. High Altitude (3500-6500 ft): Stir in 1 tbsp all-purpose flour into dry cookie mix.
I'll be in my kitchen baking PIGS, filled with the Love of Family!