How to dress for spring in the winter!
There's still snow on the ground from our first storm this past weekend, someone hold me!
It's so NOT spring, but I'm so wishing it was!
Even though it's not spring (yet!), you can still start to dress the part. If you walk into most retail stores right now, you're seeing full spring collections. Even though it's still January… coats, sweaters, boots, scarves, snow pants… they're almost difficult to find!
The ski is clear today with a gorgeous sun high up above, so I thought – it's time to bring out something SPRING-ish and wear it with some layers! It might not be warm enough to wear tanks, tees and shorts… but you can modify the looks and bring in some classic winter pieces that make spring clothing wearable NOW! 🙂
I'm a HUGE fan of cabi…. HUGE! They just unveiled their spring 2016 collection at their annual Scoop in San Diego and the spring clothing is just EVERYTHING! I mean… EVERYTHING! I'm obsessed with so many pieces and can't wait to add them into my wardrobe! One of my favorite items from cabi (for spring) is their Margherita Dress. It's sensational and will absolutely turn into a spring and summer must-wear-all-the-time item for me.
Since I have it in my closet, why not wear it now – right??? It's just hanging there saying, "WEAR ME!"
In Rhode Island… there's no way I can wear it on its own, so I had some fun digging out a few items to wear with it!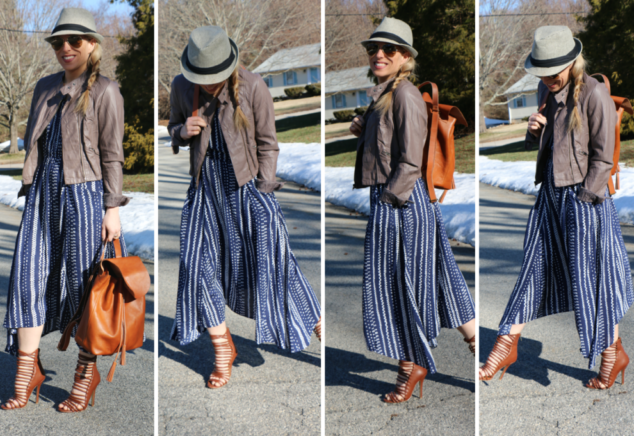 I grabbed my fave brown cropped leather jacket, my fedora, my strappy heels and my leather backpack for an easy look! I love that I can still get away with wearing my Margherita dress in the winter! In soft rayon challis, the Margherita Dress is perfection! You're getting fun, exaggerated pockets that add a touch of whimsy… not to mention a flowing handkerchief hem. For extra comfort, there's an elastic waist and adjustable sliders.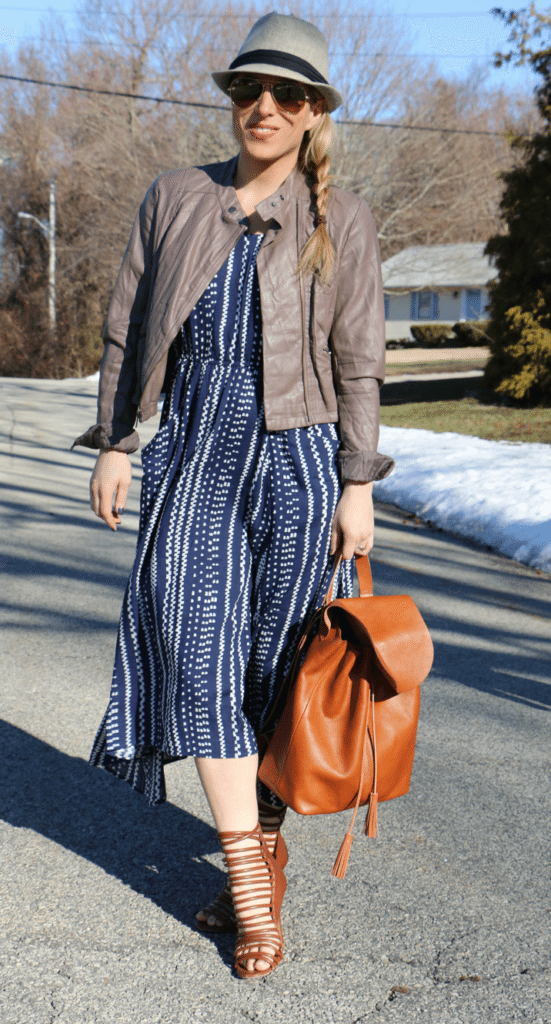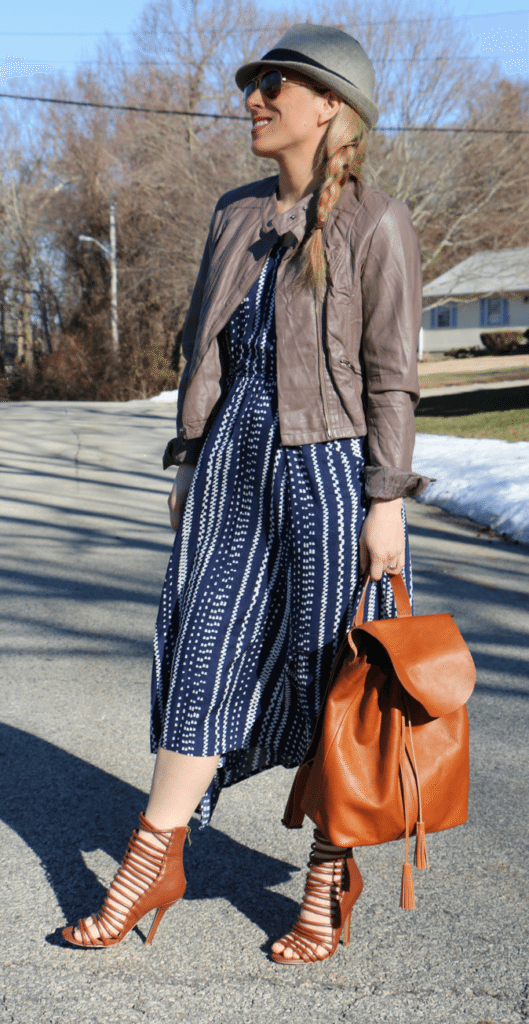 I have a couple of meetings this afternoon that I want to look chic and hip, this is the perfect attire for the day! Not to mention, even in this cold… I'm smiling because this dress makes me happy and thinking SPRING.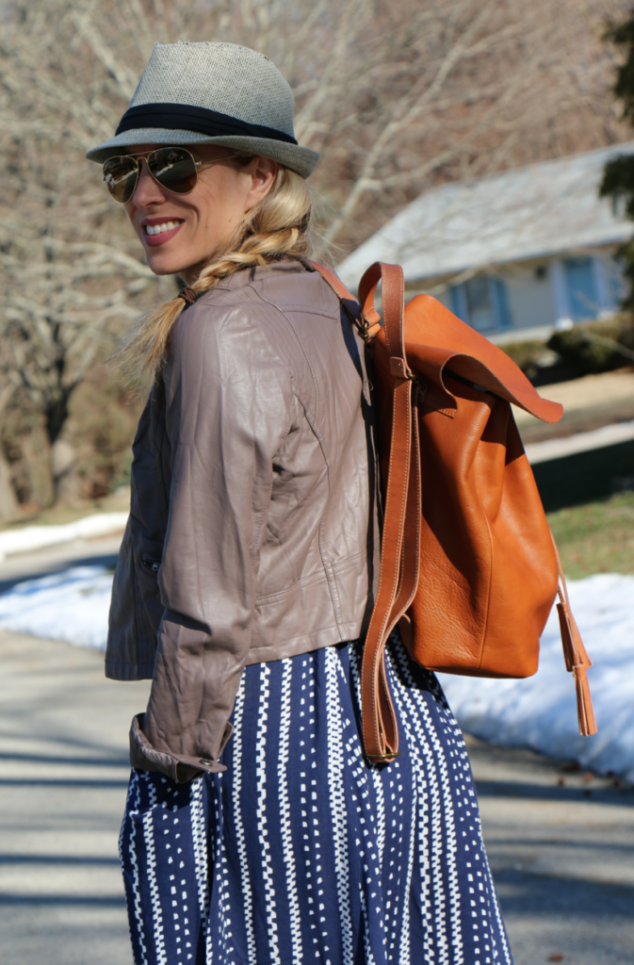 If you're heading to a cabi party soon… my advice… GRAB THIS DRESS!
You're going to love it!
Check out the full cabi Spring Collection here and find a cabi stylist near you (if you don't have one yet!).