New Balance Fresh Foam 1080 – I'm all about trying to get myself in shape this year. All. About. It. I'm not kidding – this is a goal I'm going after with my arms wide open and ready to embrace the world!! My New Balance Fresh Foam 1080 are helping me get there – one step at a time!!
New Balance Fresh Foam 1080
See these 5 kids…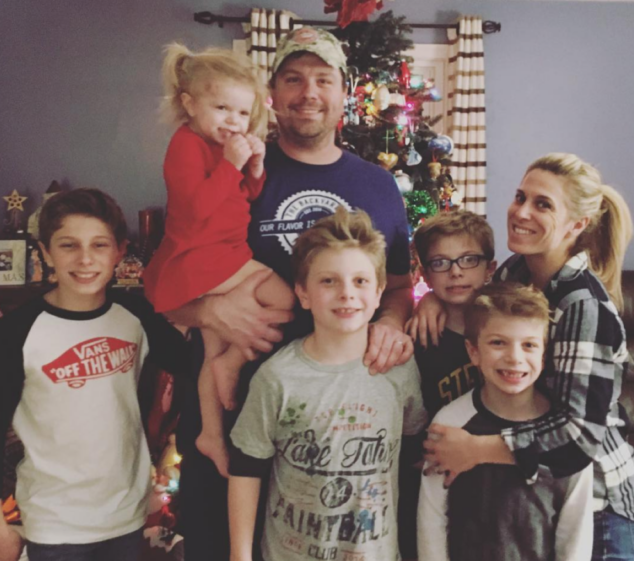 I've got to keep up with them! As you all know, we're a very active family. My sons are competitive swimmers, baseball players, runners, basketball players and football lovers. My daughter just got involved in dance class. We're always on the go and I love it. I swear – when there's a weekend with nothing to do, as nice as it is, it's a foreign concept to us!
I committed this year to be about trying to get myself into healthy shape. I want to be fit. I want to be strong. I want to keep up with the kids, easily! I've tried throughout my "mom years" to stay in shape. I've run (2) 1/2 marathons… I try to get out and run 2 or 3 times a week for 20 minutes… and I do watch what I put into my body, so I'm not starting from scratch. What I haven't done throughout the years is truly commit, all in to staying in shape. With my work schedule and the schedule with the kids, there are weeks where I haven't made it outside to run or walk or bike or do anything. When that happens I can feel it in my body, mind and soul. Working out for me is my zen, it's my yoga, it's my "me" time to concentrate and think and just be.
This year I really want to give that gift to myself, to be a fit mom… to make my family proud, but most of all – to be healthy and fit for them.
New Balance Fresh Foam 1080 Event
I was recently invited to New Balance's Fresh Foam 1080 Event at MyStryde in Boston. As soon as I got the invite, I jumped at the opportunity to go. I couldn't wait to hear about the new Fresh Foam 1080, but most of all – get a chance to use a pair up close and personal on a tread!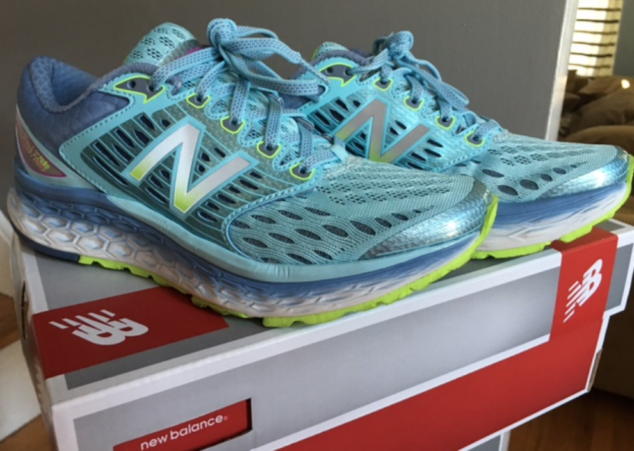 I will say, at first glance… I loved the look of them. I know look isn't the most important, but it's definitely something I think about when I'm purchasing fitness products.
So what's the New Balance Fresh Foam 1080 all about?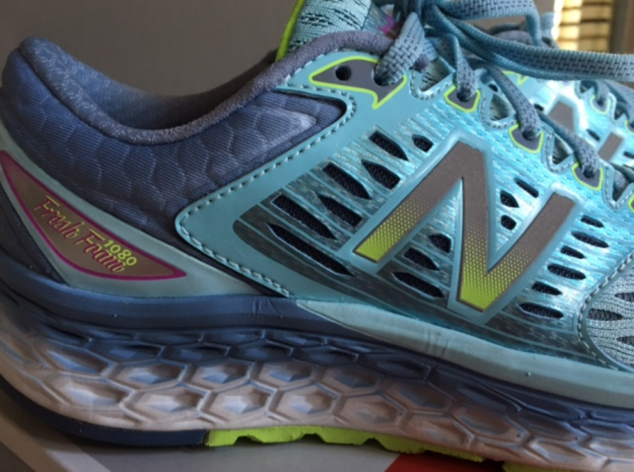 Designed using data gathered from athletes who run at an average pace, the women's Fresh Foam 1080 cushioned shoe is made for performance. In addition to supremely comfortable Fresh Foam cushioning, an engineered mesh upper gives your feet room to move while data-designed grooves on the outsole deliver the flexibility you need. Inside, the comfort continues with an Ortholite® sockliner and a bootie-like fit that feels secure on your foot. Adapt your run and make any road yours with Fresh Foam 1080.
The cool this is that the Fresh Foam 1080 looks to take care of a runner's feet from top to bottom, 360 degrees. I will say, I put them to the test last night at MyStryde and they were incredible to run with on. My feet felt cushioned in, which made running for 45 minutes seem more like a breeze and than fight!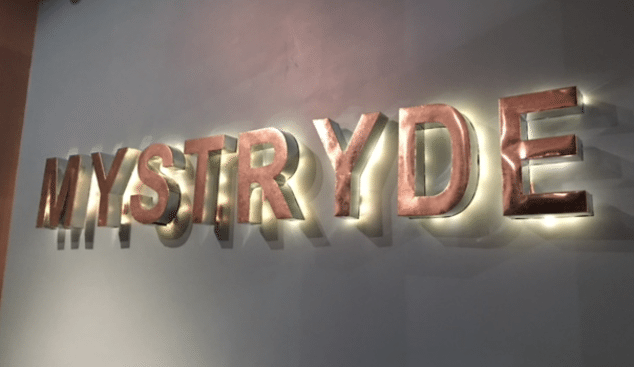 My running partner in crime Christine Koh from Boston Mamas was with me last night! We pushed. We sweat. We dug deep. We finished the class and felt great! As you can see, we have that sweaty glistening glow!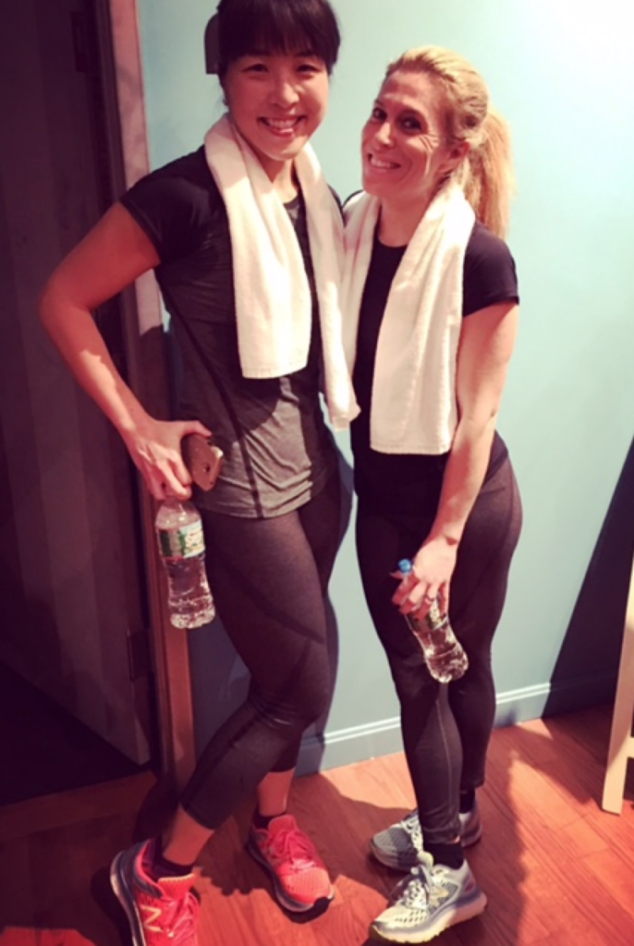 It was a great event and I LOVED that it was so interactive! I was proud of myself for reaching 3.98 miles! I haven't run that far in a long time at once! I usually clock out at 2 miles! I really felt inspired last night to keep going and to not give up! The New Balance Fresh Foam 1080's helped me out! Loved it! Thanks New Balance for the awesome event and invite!
Check out more about New Balance and all they offer here.
Follow along on Instagram and Twitter @NBRunning.
Check out more about the Fresh Foam at #FreshFoam.