It's freezing today in Rhode Island. The kind of chill that just rips through your body. It was supposed to snow 2-3 inches last night, which never happened… but with the feel of the air, I feel like flakes could start falling any second. I'm in the process of taking out ALL of my winter gear now – hats, gloves, earmuffs, boots, extra-heavy socks, etc! Living in New England, you need to make sure you're always geared up for the coldest of weather. I bought a new red pom pom hat this past fall that I haven't had the chance to wear yet! Today was the first day I got to show it off!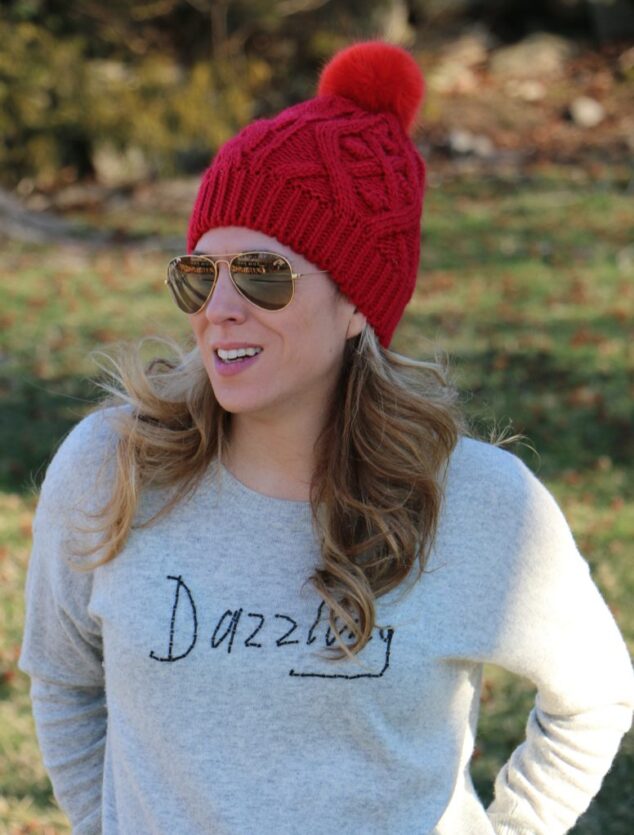 It's so warm on my head! I love, love, love it! I'm meeting my sister this afternoon to go over some work stuff, so I want to look "presentable" for lunch out – but also still be cozy in this cold weather. I haven't worn my "Dazzling" sweater in over a year! I scored this last season at J.Crew… it's cashmere and it's delicious! My skinny jeans are my go to in the winter because I can easily tuck them into my boots. I'm OBSESSED with 3 places for jeans: 1) ZARA 2) American Eagle and 3) Old Navy (which is what I'm wearing today). My girlfriend Robyn suggested I try out the Rock Star style and I'm in denim-love. My boots are my go-tos… they are my Frye boots that I splurged on 2 years ago and plan on keeping for years and years. The older they get, the more I love them!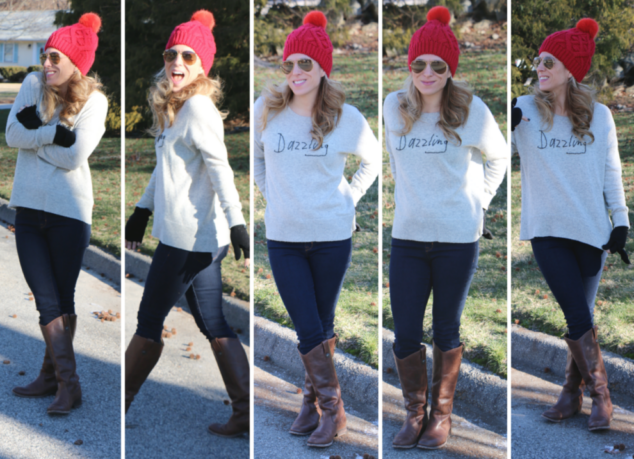 Easy look for me today! Not to mention – I'm finally getting my hair done this week, so I can say good-bye to the gray crown around my head! It's horrible right now! Another reason for the red hat! 🙂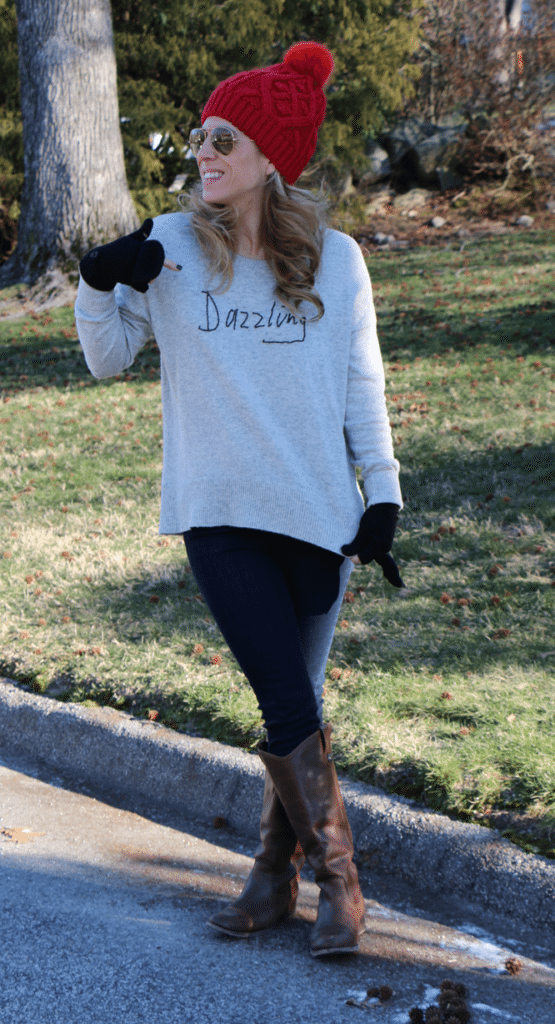 Where to get this look:
**The POM POM hat is $8.99 right now!!! Score it!!