Estee Lauder's Eyebrow Pencil – the one item I'd need if stranded on a deserted island…
You know this often-asked hypothetical question: What one item would you need if stranded on deserted island?
This is an easy question for me. With a very easy answer…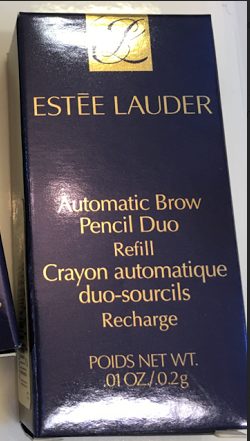 Yes, Eyebrow Pencil.
But not just any eyebrow pencil.
Estee Launder Brow Pencil – Soft Blonde 07.
If I did not have this particular eyebrow pencil, I simply would not allow myself to be lost or stranded on a deserted island. I would swim.
I am one of those women born into the hair-edity pool of light eyebrows, and menopause took its ravages to new lows. Or nones-at-all. As in that old, oh-so-graphic idiom, down to a gnat's eyebrow, which really refers to "the smallest details about something," but has such a personal visual for me of the gnat with tiny eyebrows…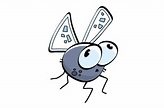 Smallest Details.
Like eyebrows.
This is the way I feel about eyebrows. I love eyebrows. I am drawn to eyebrows. Eyebrows frame the eyes. Present an idea. Ask a question. Speak of love. Or discontent.
Smallest Details.
Eyebrows offer shelter from the rain. Or sweat.
Smallest Details.
Eyebrows express smallest details of life, language, elucidation, lust, lies and love.
Just by the slightest angle or slightest action of the brow.
I first began experimenting with eyebrow pencils many, many decades when I was in high school. I tired just about every drugstore brand back then. It was kind of like a Goldilocks porridge struggle, but with color rather than temperature — too dark, too light, but nothing quite "just right"…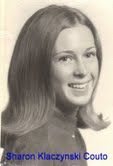 I even plucked back then to create that elusive arch, and I fell in love with the magnificence and the Art of the Eyebrow.
I wouldn't be carrying eyebrow pencil as a daily just-in-case staple in my purse for many years to come, but those years have been here for quite some time.
I discovered Estee Lauder's Brow Pencil probably 20 or 25 years ago — the Pencil and the Re-fill…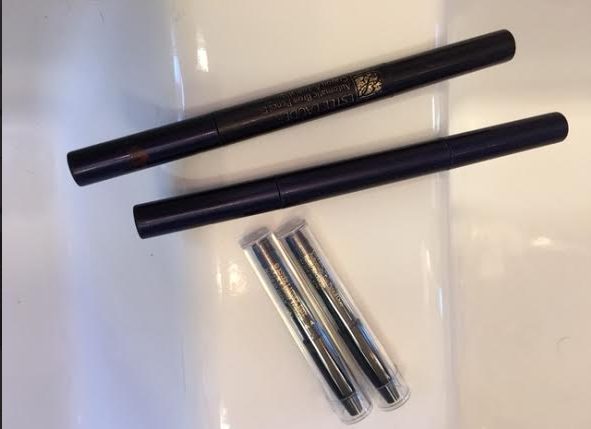 I became a student of eyeliner somewhere along the line as well, and Estee Lauder is my go-to Jet Black.
The pencil/liner duo is what makes Estee Lauder's eyebrow pencil so easy to use, to manipulate left eye, right eye, arch on each.
And the refills are easy to change and just a bit more expensive than those drugstore brands of Goldilocks' struggle.
But it was my entry into the world of triathlons a few years ago that sealed my love of Estee Lauder's Brow Pencil. I must say that I panicked just a bit to think of swimming in salt water or rushing rivers to exit for my bike ride and run with sparse eyebrows.
I am not kidding.
There is not such a huge and wide market of eyebrow liners because women don't care about eyebrows.
Women care.
I care.
I even contacted a permanent brow specialist.
But I just couldn't go there with the uncertainly of color, shape, size with forever eyebrows that I might hate in mind.
For my first triathlon 7 years ago, I brushed my eyebrows with my Estee Lauder a bit firmer and darker for the swim. I know it may sound vain to care about this, but I do care, no apologies. The idea of competing in a Sprint Triathlon was consuming enough without the idea of eyebrow dilemma…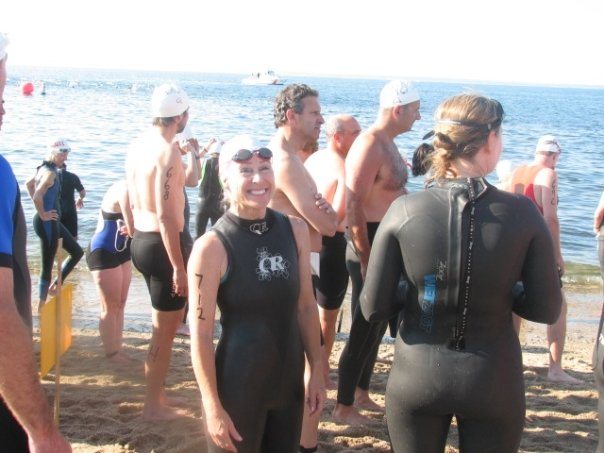 It worked! I swam, ran & cycled, eyebrows intact.
Estee Lauder Brow Pencil had staying power. I must say that I was quite surprised, wonderfully surprised.
When I went on to my first a 70.3 Ironman with its 1.2 miles of open water ocean swim, I did the same eyebrow thing…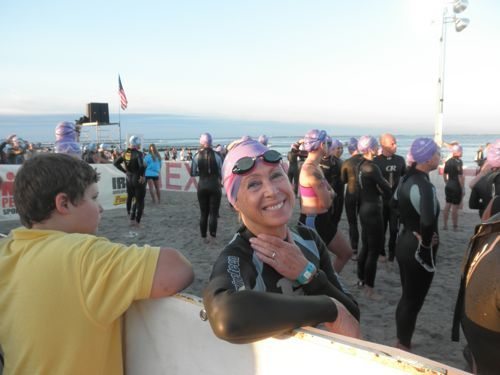 And Estee Lauder helped to make my race.
SO back to that stranded on a desert island thing, my Estee Lauder Brow Pencil is what I'd need. I can forage for food, build a bed, draw liquids from fruits (I'd like to think I could do these things), but I cannot make eyebrow liner.
I mean, don't I need the action of my brows to express complete joy at being rescued?
Seriously, though. I love my Estee Lauder Brow Pencil for every single day, stranded or not.
It is my one go-to item in my morning routine.
It's all I need to head out into the world each morning.
It's my sink or swim.
I'll swim!