My friend Sami Cone's book – Raising Uncommon Kids has hit the bookshelves! I am so beyond happy and excited for her!
I have always loved the quote from Toni Morrison,
"If there's a book that you want to read, but it hasn't been written yet, then you must write it."
Sami's passion leads her to write this outstanding book from her heart and from her soul…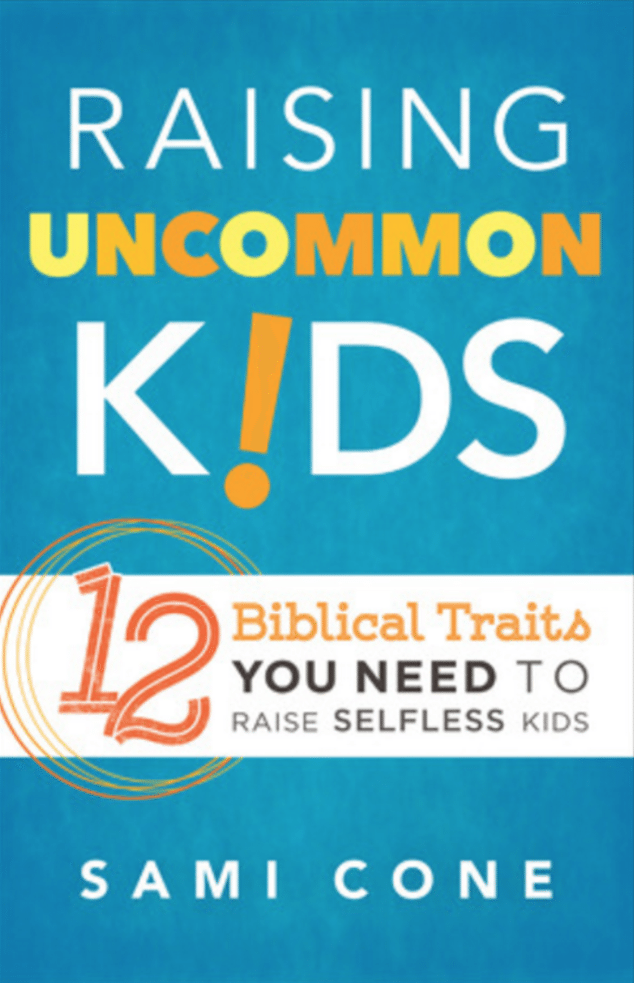 Today's world is MUCH different than the world we grew up in. There's so much for our children to deal with and hear about and see… it's (as we all know) overwhelming.  I love how Sami's making a difference in today's world by sharing twelve characteristics found in Colossians 3:12-17.  This is such a wonderful book to keep any parent on track and give them wonderful ways to truly "raise a selfless" child. Every page is filled with biblical wisdom AND practical advice, so much needed today as we're all trying to raise our children the best way we possibly can.
Bravo, Sami!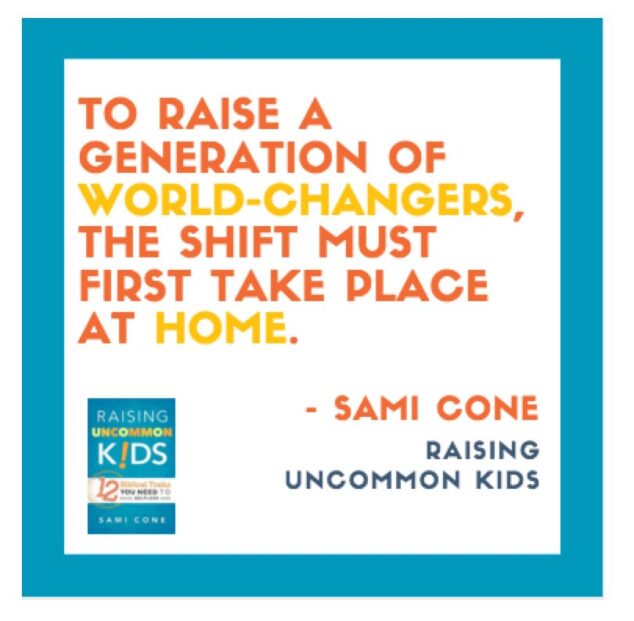 Definitely worth checking out and picking up for your bookshelf!
CONGRATULATIONS, Sami!!!