New England is where we call home, so as you can imagine – we're Patriots fans. OK… actually, let me rephrase that, "I'm a Patriots fan." My sons and husband are GIGANTIC Steelers fans, which is fine… but a girl needs a sidekick, so Victoria is my football and fashion one!
With New England playing next weekend in the playoffs, I thought it would be fun to show a little team pride on the blog today. As SOON as I popped this NFL New England Patriots Girls Cheerleader Dress
on her, she smiled! I couldn't get over how cute she looked in red, white and blue!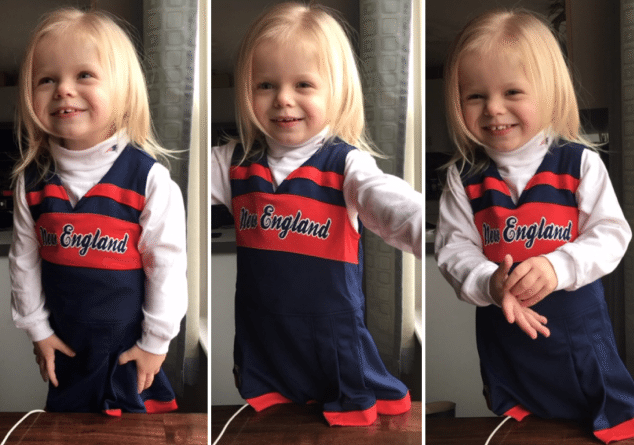 Cute, right!?
Even her daddy thought she looked adorable… which is saying something considering he bleeds black and gold! Her Godmother (Vera) gave her this gem of an outfit and I thought it was so funny because Vera KNEW it was going to ruffle some feathers around here (which it did!). Or actually – mostly ruffled the feathers of fans of the Steelers!
Every NFL team has some pride for their youngest fans – there's more than just the NFL New England Patriots Girls Cheerleader Dress
!
Check them out here
.