Reading the back of the Cascadian Farm cereal box like it was 1950-something…
Sometimes, just one moment, one memory, one strike of magic brings us sailing back many-a-moon.
And many-a-breakfast.
Like, maybe, if I do my math correctly, 21,900-or-so moons.
And breakfasts.
Yesterday morning, I was sitting at my kitchen table with my almost 2-year old grandson Brian. He was happily eating, playing with, giggling, eating again a half-peeled banana and alternately dipping it in a bowl of dry cereal…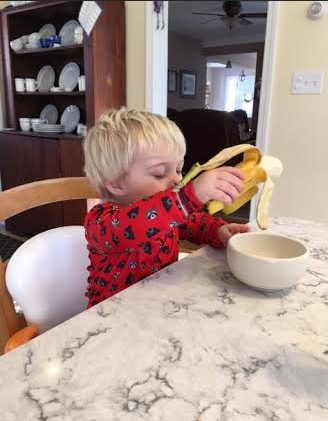 I was happily watching Brian eat, play, giggle and dip when my eyes rested on the box of cereal that my daughter Jane had brought to my house for Brian to enjoy.
That cereal box BACK instantly transported me back to my childhood kitchen in California, feeling my Mom darting around on a busy school morning — pouring cereal into bowls, covering the cereal with cold milk, slicing bananas, pouring orange juice into small glasses, asking about schoolwork, gathering sweaters and such and checking off her mental list of everyday morning details — all the while me simply reading the back of the cereal box.
I wish I could remember the names of the cereals or crunch of the cereal or the taste of the cold orange juice or the book I had read to my Mom the night before.
But I cannot.
All I see is the back of a cereal box, where all the good stuff was – games, mazes, little bits of information, stuff to occupy a half-awake kid at breakfast.
I think it was the maze on the back of my grandson's Cascadian Farm cereal box that most sparked these amazing memories on the far end of my memory maze…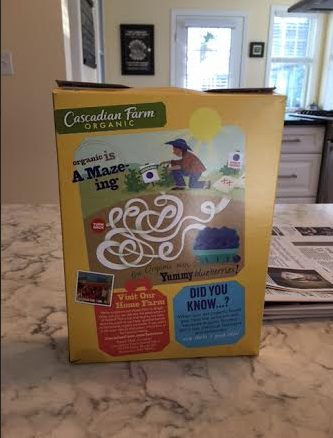 … having found my own way through all the twists and turns and dead ends and loops of life that I didn't even know existed way back when.
But I could so clearly see so much more via that maze on the cereal box yesterday morning, too. I could see my old kitchen with the gray and white formica top table. I could see out the window toward the back of our little house to the hill of pickleweed where my friends and I would take cardboard boxes up to the top and then slide down those cascading hills like we were sledding on snow. I was the only kid from New England among my friends in California and the only one lucky enough to have seen and sledded in real snow.
But that pickleweed sledding is something that rushed back to me like pickleweed sledding on a warm, sunshiny California day just from the memories awakened from the back of that cereal box.
I hadn't thought of pickleweed sledding in a very long time and it's a fun memory that I'll now share with my 11 New England grandkids!
I also peeked into that wonderful time-never-ends time of hula-hooping, roller skating with those little strap-on skates with the key, riding my bike to the local store to buy chocolate candy bars just to have them melt on the way home. My Dad cooking hamburgers and hot dogs in our tiny backyard. And searching for lizards in the giant sandy playground of my elementary school, playing "jacks" on the sidewalk and keeping those jacks and the little ball carefully stored in a little velvety pouch. Of practicing headstands again and again and again 'til you can do it and still able to do a headstand all these decades and moons and breakfasts later…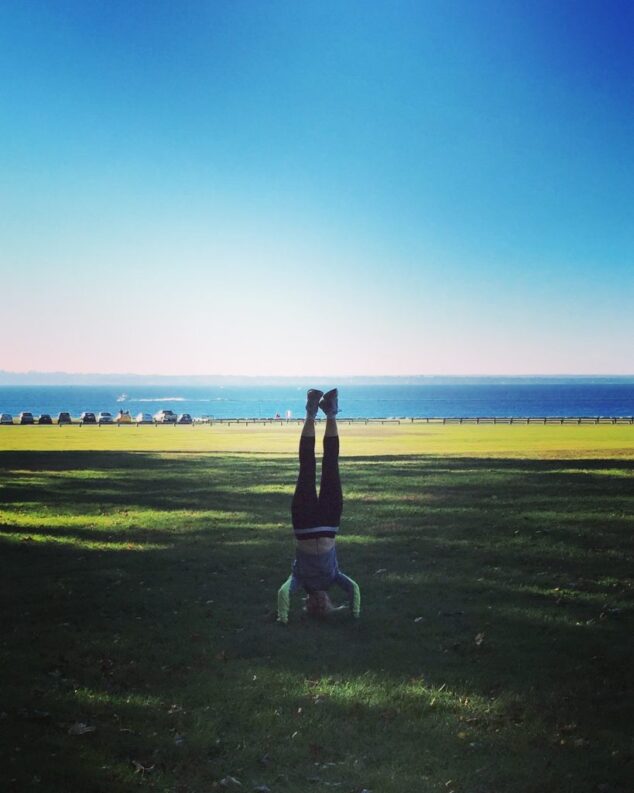 Yesterday, I found myself taking my finger and following the maze on the back of the cereal box. It was a delightful few moments of childhood again, of magic in the morning.
Of wonderful memories.
And yesterday, this Grandma noticed and re-learned a few things, too…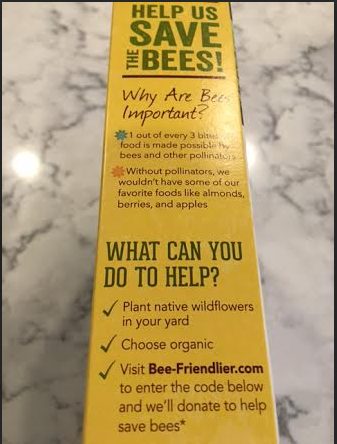 Like having the same color-toned gray & white marbled-pattern kitchen table that I had as a child.
I wouldn't have MY favorite foods from childhood 'til now – almonds, berries & apples — without pollinators.
That my son-in-law has become a bee-keeper and this intrigues me even more.
And how serendipitous it is that I love and therefore plant native wildflowers in my New England home's gardens, and I'll spend more time this coming spring and summer and fall teaching my 11, soon-to-be-12, grandkids all about the beauty and wonder of wildflowers.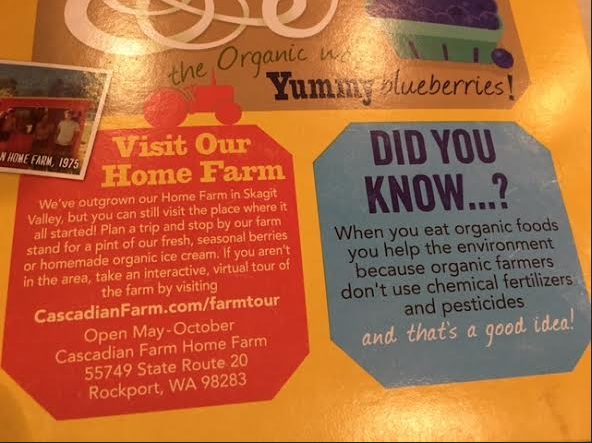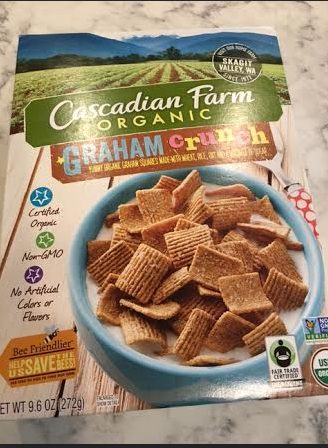 Moments. Memories. Magic.
All from the back of a cereal box!