As many of you know, Victoria was born with a hemangioma on her head at birth. It started as a small pink spot on her head and over the course of 3-6 months, grew to a red, raised, 1/2-sized dollar mark.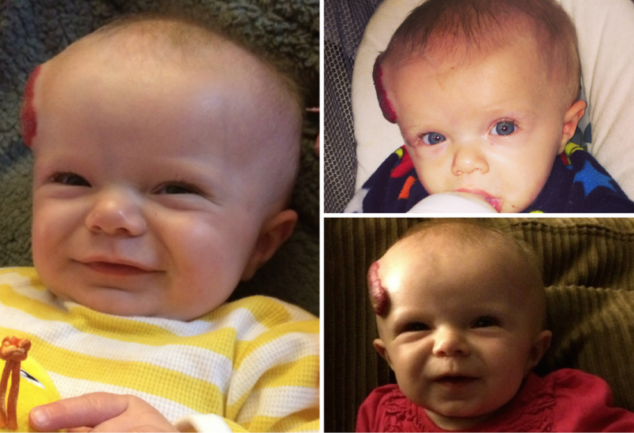 Ever since her birth, I've been documenting our story here on the blog. It helped me tremendously to reach out to other moms and dads when Victoria was first born and hear their story/journey, so I wanted to make sure I shared ours with others, too. Victoria has been treated at Boston Children's Hospital since she was 3 months old and we have been over-the-moon happy with the doctors and nurses and treatment/advice we've gotten there.
Our journey with Victoria has been emotional. As every parent knows, you want to protect your child from everything and make sure they're healthy and happy. Hemangiomas were a whole new world to us when Victoria was first born. We didn't know much about them, so we became "experts" (so to speak) on our own. I've been scared. I've cried. I've been worried. I've been just about everything. Only truly once did I really break down because of something a child said to my Victoria about her looking disgusting. Other than that – we've done everything we can to make sure she's OK and that we keep ourselves updated on information and advice from doctors and other parents.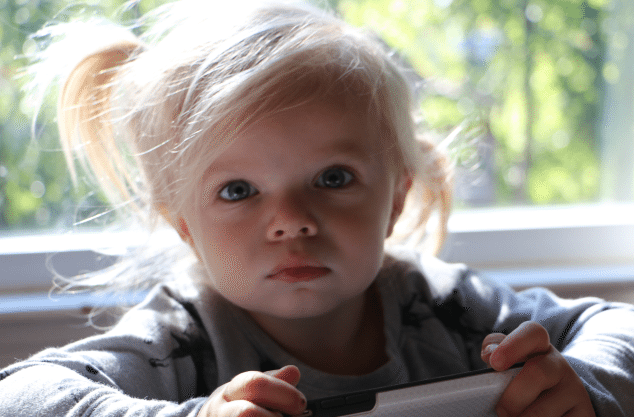 I've tried my best to keep consistent updates throughout the last 2 1/2 years. It actually helps me, too keep tabs on her hemangioma and make sure I'm taking pretty consistent photos to bring her doctor of it's growth and then regression. Yesterday I sat down with my girl to shoot a video and update everyone on her now – at 2 1/2 years old!
If there's anyone out there who would like to reach out to me, feel free to contact me via email from my contact page.