Lessons learned in life are a beautiful thing. Sometimes they're great. Sometimes they're not so great. And sometimes they're so spot you, you're left with goosebumps.
"There is a lesson in almost everything that you do, and getting the lesson is how you move forward. It is how you enrich your spirit."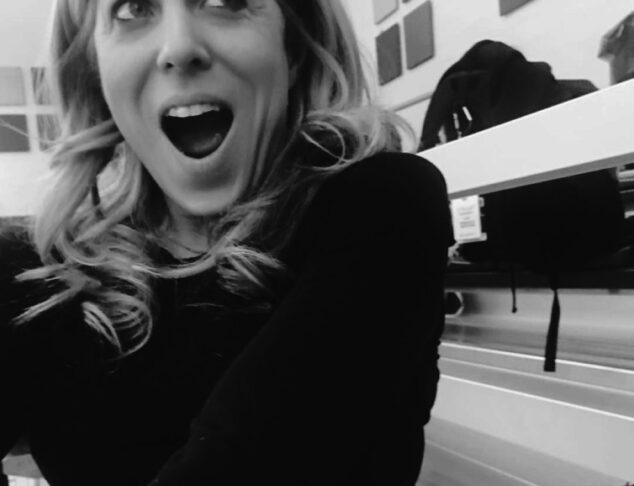 I learned a lot this past year about myself as a mom, as a wife, as a businesswoman, as a friend, as a daughter and as a person. The reflection of a New Year is always wonderful because you can actually stop and pause and take in the lessons and see (hopefully in life) how far you've come.
Here are some lessons learned in 2015…
1. It's important in life – regardless of how busy you are – to stop. I took a break this year for the very first time in a long time. I didn't know just how much I needed it for my body, mind and soul. A break is a good thing. Breaks are there for a reason. Breaks recharge and refuel the soul.
2. Embrace the core people in your life with all your might and soul. I learned a lot about people this year in my life. I've always been the type of person to have many friends, but only a couple super close ones. I cherish my friendships and relationships with people with all my heart. I found out truly this year – who I felt – are the ones there for me in the good and in the not so good. I will forever love the ones who warm my heart.
3. My sons need to learn about white-out. I'm totally joking here, but in one sense – I'm not. I was at Target a few months ago with my son William who is in 5th grade. We were looking for some school supplies for him and I saw a bottle of white out. I laughed and said, "OMG! I need to get this for you!" He had NOT A CLUE as to what it was and it really made me realize the true gap between my childhood and my sons' childhoods. Our kids are so used to deleting and just creating a new page/template that they don't know the ways in which we had to grow up and really dig deep and research. As much as I'm the biggest proponent in the world for technology – there are times when a good e
Encyclopedia Set and white-out come in handy!
4. There's never an age limitation for following your dreams. I've always wanted to do something with communication and starting my own "something." I grew my business a lot this past year all on my own (along with my side-kick and business partner Vera Sweeney). Opportunities opened up this year that I had only dreamed of happening and it was amazing and very pinch-me-real moments. It doesn't matter when dreams and goals start coming to fruition for you, age doesn't matter. Dreams change and evolve. Passions change and evolve. Goals change and evolve. Just never stop the dream.
5. Going out of your comfort zone may lead to a yellow brick road. So many times in life we stay on course and we don't veer off for fear of the unknown. This year a took a few unknown steps with the promise of a yellow brick road… and you know what, as scary as it was – I'm doing it anyway. Sometimes change it good and the best remedy for something in your life you didn't know you needed. Be open to the possibilities in life.
6. Acknowledge when you need help. Oh, this is a tough one for me – but a lesson I learned loud and clear this year. As many business owners know, it's all about building and growing. But here's the truth about business – you can't build and grow without help. I've done so much on my own to build MomGenerations.com, that it was time to finally see that I needed extra help. I couldn't get done what I wanted to get done because I was doing everything else! I'm not good at delegating and releasing the reigns, it's VERY tough for me – but I had to learn this year that it was necessary for me and my business.