What to Wear to Pure Barre
When it comes to working out and staying in shape, I usually opt for the easiest ways to do it. When Victoria's napping, I'll take 20 minutes of that time to run or walk. On the weekends, if we don't have anything going on, I'll walk up extra early and try to get a walk or a run in. I'm all about trying to squeeze something in whenever I can for my own well-being.
This year, I don't just want to squeeze it in. I want my workouts to be just as important and built in just like my work stuff is. Working out for me is a release. I love it. I need it. I crave it. Running has been tough with the weather lately, so I've been trying to seek out some others ways to get a good workout in. Pure Barre is something that I've been wanting to try for over a year now, but just haven't taken the time to actually do it.
This weekend, I FINALLY got my butt to a class and I LOVED it!
The big for me before heading into class was figuring out "WHAT TO WEAR!?" I know what to wear for running. I know what not to wear for running. I know what to wear to a spin class. I know what not to wear to a spin class. I know what to wear for a cardio class. I know what not to wear for a cardio class.
My fashion point here is… there are things to wear and (definitely) not to wear for fitness. I didn't want to show up with the kind of clothes that you definitely shouldn't wear to a Pure Barre class. I'll never forget wearing a VERY loose tank top to a yoga class once. It was the worst thing ever. I sat throughout class fixing my top so I wouldn't give everyone in front of me an inappropriate show.
My girlfriend – who is a huge Pure Barre fan – came with me and also gave me some fashion tips before class!
1. Wear long pants
2. Wear a sticky tank top (best advice ever)
3. Wear socks with treads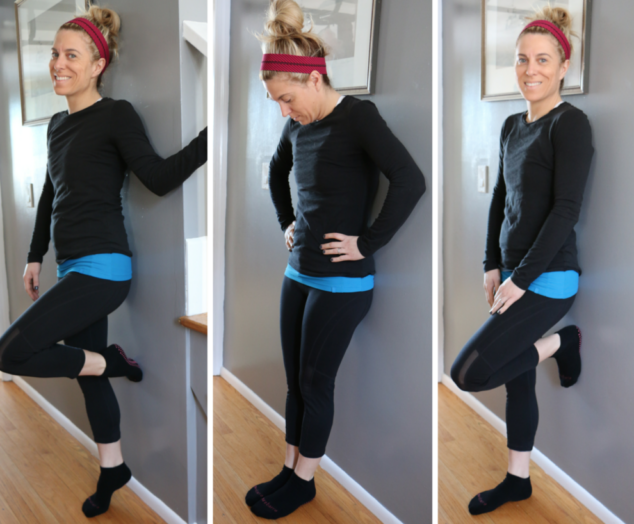 Just for the fun of it, I made a quick little video this morning, too!