What to Wear When it Snows!
The first snowflakes of 2016 are falling today in Rhode Island! I've been waiting to see these beautiful little specks of white! There's one thing about living in New England, you can absolutely-positively expect snow sometime during the months of January through March. It's just one of those inevitable things. Fortunately – I love snow, so it always brings me joy and happiness!
I bought a pair of Sorel Winter Boots – the Women's Joan of Arctic™ Boot – this past Black Friday on Sorel's site. They are originally $170, but I was able to score them for $120! I always wait till the spring to see if I can score a pair on major discount, but they usually only have super small sizes or super big sizes left. This year I just was going to spend the full price and be in winter boot love, but I got lucky on Black Friday!  As soon as I saw the snow falling this morning, I grabbed them and popped them on! I have been waiting for this fashion moment.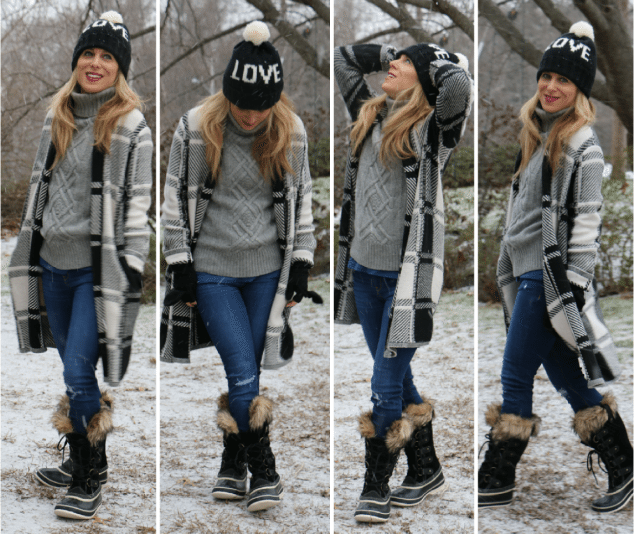 Not to mention, I'm in LOVE with my new LOVE winter hat from the GAP, too.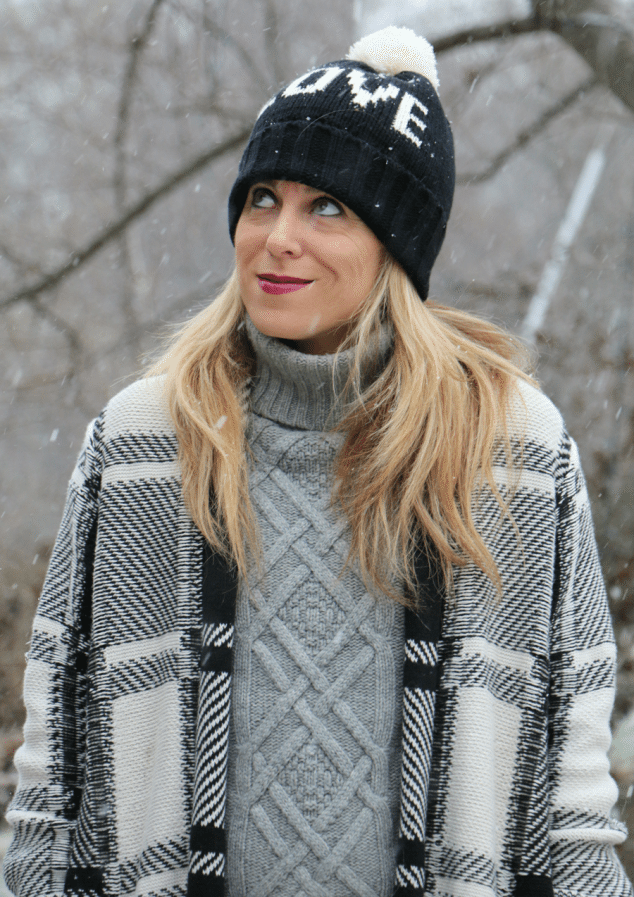 When it comes to dressing for the snow — when it's not 20 below zero (!!) — you can have some fashion fun!! Instead of wearing a full-on-puffer-coat, opt for a cozy sweater wrap or sweater cardigan! I love the one I got from J.Jill! It's the softest, coziest sweater ever! I love how I'm wrapped and warm, but not layered beyond recognition! Everything is just yummy!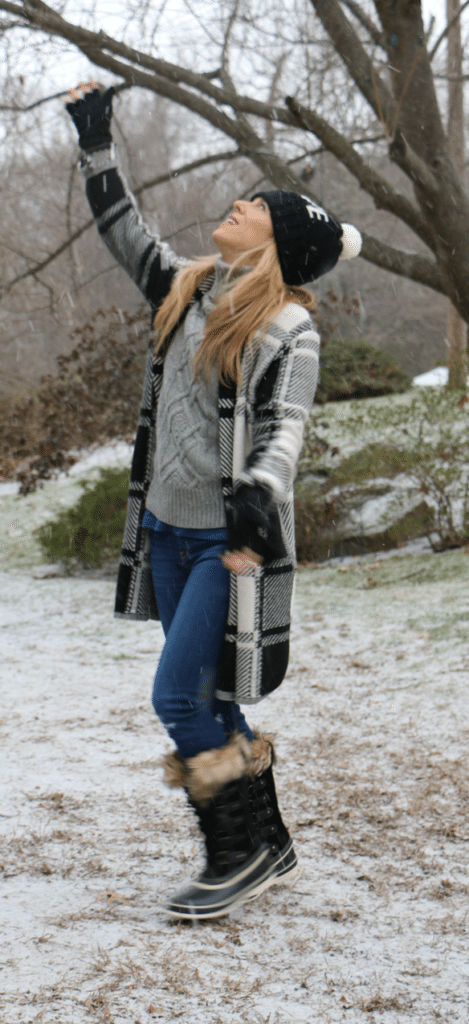 And it's always fun to toss on a pair of skinny jeans (because they fit perfectly into the boots!) and a cozy sweater!
So when it snows… go warm, go fabulous and go chic!
What I'm wearing:
Boots – SOREL
Jeans – ZARA
Hat – GAP
Sweater – J.Crew
Sweater Coat – J.Jill