A Panic Caregiving Moment…
Yesterday, I picked up my Mom at her assisted living home to take her to our local supermarket.
My Mom loves supermarket (now more necessity) shopping.
We don't share this love.
At all.
My supermarket trips are whirlwind marathons of attempted personal bests. I never shop from a list because I know what I need. I don't agonize over sale items or coupon shop because I purchase only what Barry and I love to use. (Well, if I do happen to bump into a coupon somewhere or other, I do stash it in my purse. I am that coupon shopper.) I do not shop in bulk because I do not have storage space. If I do fall prey to buy one, get 100 free sales, I forget where I put the extras and find them decades later.
Usually, in my car.
I begin my shopping in the refrigerated section and end in produce, zipping up and down aisles that contain my items, my things. I do not deviate.
My Mom?
Rita loves, self-admittedly, browsing through the supermarket.
You know that emoticon?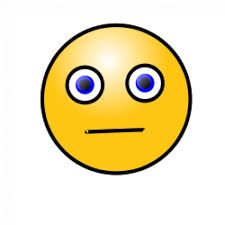 That would be me.
BUT I always indulge.
Because my Mom loves supermarket shopping (again, I use this term loosely, because Rita is provided all meals — both delicious & nutritious) at her assisted living home. She may want to pick up some yogurt, ice cream, crackers, juice and necessities, but that's good enough for her.
So, back to yesterday.
Upon picking up Rita, I noticed immediately that she could barely hear what I was saying. I am very used to checking her hearing aids (batteries and filters and adjusting the sound levels) and enjoy doing so.
Rita told me that she had lost one.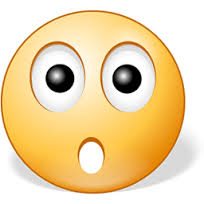 Now. This is like me losing my car. My Mom's hearing aids are her window to the world. This is seriously serious. My Mom is so meticulous with caring for her hearing aids that her audiologist tells me she should be giving seminars in Caring for Hearing Aids.
I. Panicked.
THIS is like being stranded on a deserted island with no eyebrow pencil.
I tried to approach this calmly. "Mom, where did you lose it?"
I was getting more LOUDLY with each word.
Don't. Panic. Sharon. filled my head.
It seems that Rita was changing the battery in one of the aids, put it down for a moment, remembered it later and then couldn't find it.
Well, by then we had driven the short drive to the supermarket.
Ah, my nemesis.
It was inescapable.
I had to supermarket shop with my Mom who was having a great deal of trouble hearing.
My heart hurt for Rita.
My head hurt for me…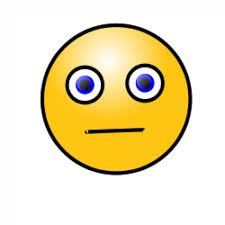 Generally, I know what my Mom wants or needs at the grocery store. But yesterday (kismet), things were a tad different. Rita was very interested in the SALE items and BULK items and I could not talk her down from that ledge.
SHOUT her down.
MOM, YOU LOVE THIS ICE CREAM. DON'T BUY THAT ONE JUST TO SAVE $2.00. MOM, I DON'T THINK YOU NEED 24 ROLLS OF PAPER TOWELS. MOM, YOU ALREADY HAVE 2 LARGE HAND CREAMS IN RESERVE.
ETC. ETC. ETC. My Mom and I. Rodgers and Hammerstein could have written the musical.
My heart was breaking.
And all the while, I'm thinking about the details, the TIME without one, the cost, of replacing an essential hearing aid.
Well, we made it through the shopping saga and I even managed to pick up my Super Bowl prep stuff…
My Mom loves pushing the shopping cart because it's good exercise.
Indeed.
Through all the residual slush of the previous day's snowstorm, on a chilly winter's day.
That's my Rita! Lovely Little Rita.
Nearing 91 and the strongest person I know.
But my PANIC didn't cease in the hearing aid department. My brain was racing with places to look once we got back to Rita's apartment.
And so began the hunt.
"DID YOU LOOK here and here and here and here, MOM?"

Yes. Yes. Yes. Yes.
Finally, I asked, "COULD IT BE IN YOUR LAUNDRY? MAYBE IT FELL OUT WHILE YOU WERE CHANGING!?"
YES YES YES!
PANIC resolved.

I could have danced, danced, danced all night!
Now, if only Lerner and Loewe or Rodgers and Hammerstein had written a musical about supermarket shopping.