Well… HELLO, FEBRUARY!
How the heck did January fly by so fast!? It's crazy! It was just here and then it was gone!
There's something VERY refreshing about waking up to a brand new month and being able to be outside without a coat! Really brings the word HELLO to a whole different level for me!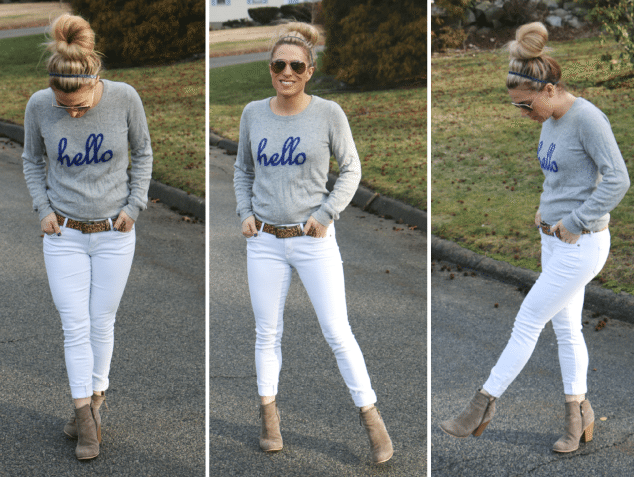 I found this HELLO sweater from last year and brought it on our today! Dying to get some good use out of it and today was the PERFECT DAY! White jeans, gray sweater and booties – easy and relaxing! I love the chic aspect of this look because it could be worn to a meeting, school event, work lunch, date night… etc!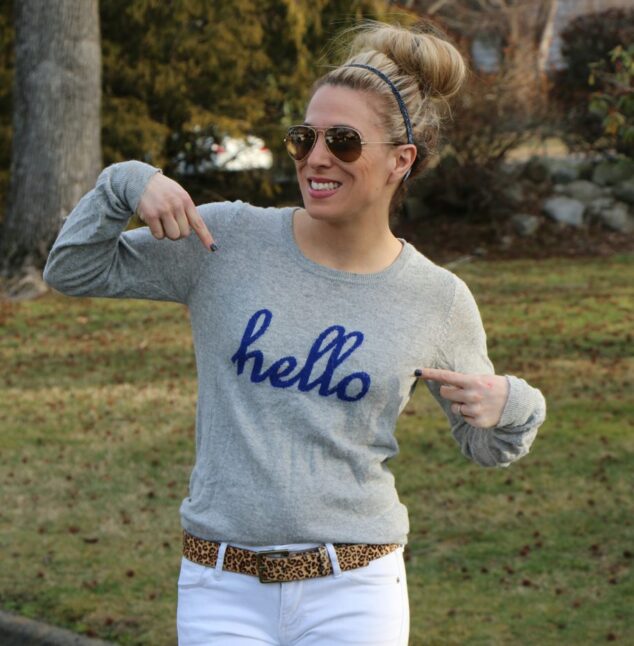 Hello, February fashion!
I'm hoping this is a tame month weather wise! If I don't have to wear a coat for a majority of the month… I'll be a happy girl!
Style Breakdown:
HELLO Sweater – Piperlime (closed down)
White Jeans – Old Navy
Leopard Belt – cabi clothing
Suede Booties – DSW
For some extra fashion inspiration, head to see Vera over at Lady and the Blog rocking some fun spring clothes!