A projectable Solar System Blue LED Night Light ~ for light & fun!
Just outside the little bedrooms that Barry (aka Pop-up) and I set up for our grandkids (8 boys, 3 girls and another baby girl on-the-way, ages 2-15) for overnight visits, we shine the Solar System on the hall ceiling at night…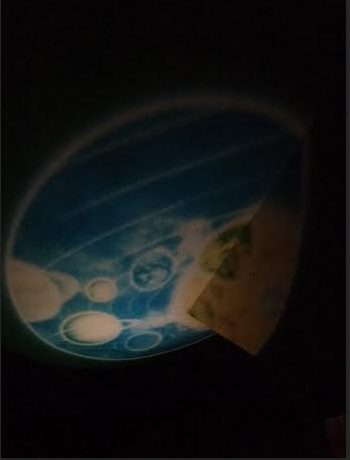 This night light is colorful, intriguing and playful, a curiosity engager for learning AND just plain fun.
Its "light" carries all the way down the hallway to the bathroom, so nothing and no-one goes bump in the night…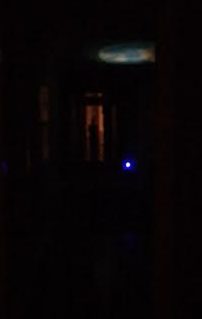 In the above photo, I'm standing in the bathroom at night (obviously!). The little round nightlight is plugged into an outlet next to the mirror down the hallway and the Solar System is illuminating the little universe of that hallway.
Let there be light.
The kids love it.
Pop-up and I love it.
We feel very, very safe with this night light.
I picked up this night light on a whim during a visit to Lowe's quite some time ago. I thought about that "Galaxy far, far away" thing. Well, this little night light has lasted and lasted…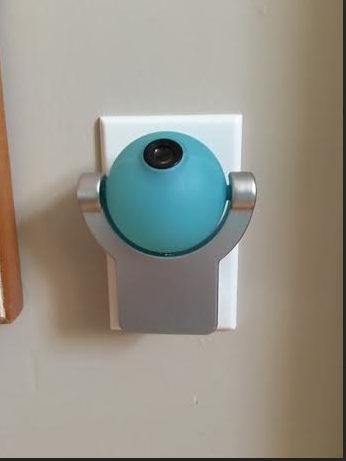 … and its little stats are are on-spot accurate –
Solar System Blue LED Night Light with Auto On/Off
Solar System night light provides a soothing guide light
Silver base with blue globe that projects an image of the Solar System on the wall or ceiling
Long-lasting LED included
Cool to the touch, so it's safe for your little one's bedroom
Energy-efficient night light automatically turns on at dusk and off at dawn
I mean, during the day, things always look a bit differently, yes?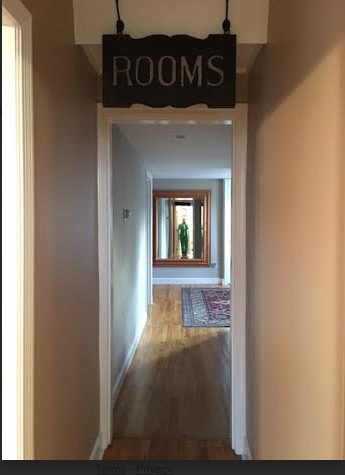 Here I am again, standing in the bathroom in the light of morning, where that hallway is naturally lit and not one iota threatening or lurking with monsters at-the ready.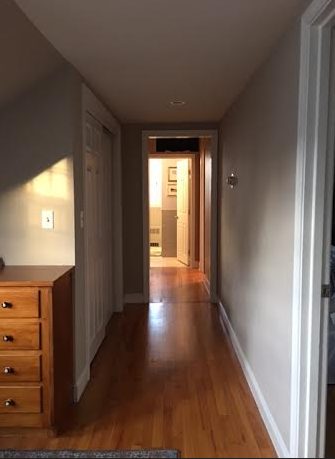 And here is the hallway at morning, from the perspective of the grandkids' two bedrooms toward the bathroom.
It really is amazing how stories and legends and night-marish things have come through the darkness of night.
And it really, really is amazing how a fun little night light can banish these things.
I get it. I LOVE that night light, too!