These Kamik Women's Snow Boots are everything you have ever wanted in a pair of boots! Chic and comfortable while staying dry and warm – they are perfect!
I'm all about the shoes, especially in the winter. Living in Rhode Island I need to be smart when it comes to my winter footwear. I'm all about finding boots that are fashionable and trendy, but I also NEED to make sure they're comfortable and can sustain the New England weather. Believe me, it's not always easy finding that perfect fit for both needs.
Well… I have found a (perfect) brand that is a win-win for everything on my winter footwear checklist! ♥
Say hello to… (drumroll) Kamik!

The beauty about Kamik is that they are constantly innovating their products with the latest technologies and materials. As the world changes, so does technology for everything – Kamik is always on the hunt to make their footwear the best it can be, and it shows in their products. Kamik creates products that fit into everyone's lifestyle… and the boots that I have (and adore) from Kamik certainly fit into mine seamlessly!
My Seattle Boots from Kamik are incredible. Let me just say this, it's like I'm putting my feet into big, fluffy, cozy slippers! I can't get enough as to how soft they are! I just LOVE that about them!
Related Article: Best Boots for Winter
Kamik Women's Snow Boots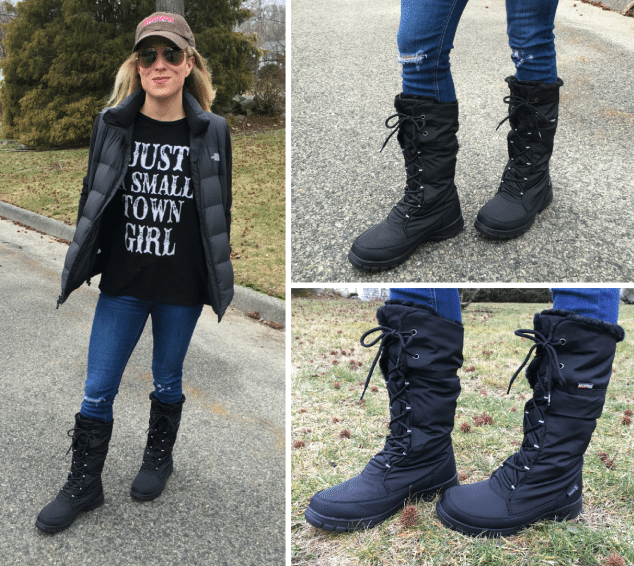 But what really is the most important about the Seattle Boot is that they are a multi-functional DriDefense waterproof boot with an optional fold-down fashion cuff that keep you extra warm and chic!
Features:
Foldable Waterproof Two-Tone Nylon Upper
DriDefense Waterproof Bootie Construction
Waterproof Gusset Tongue
Fixed Foam and Fleece Insulation
Moisture Wicking Fleece Lining
Gillie Loop Lacing System
Removable Kamik Comfort EVA Insole With Fleece Lining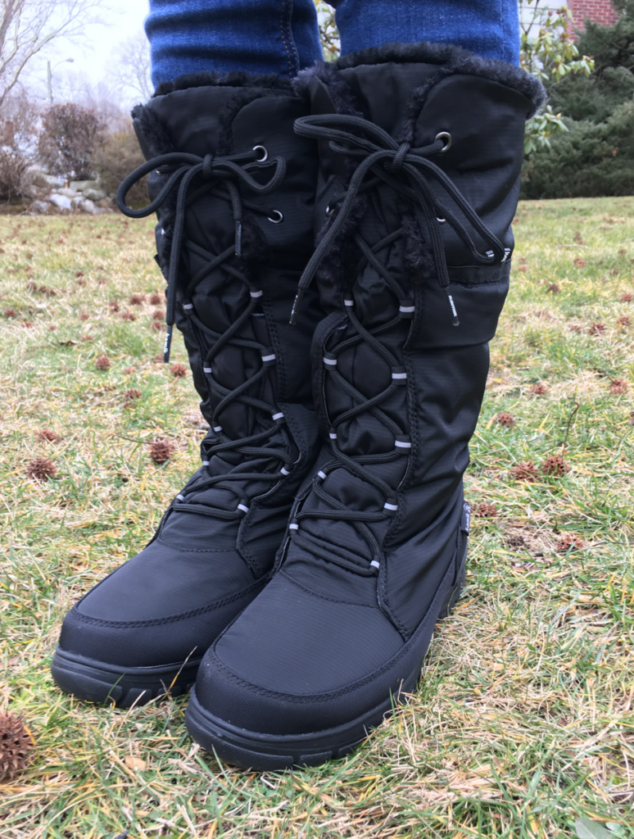 I love wearing mine laced up high because it's extra comfort for me! Honestly whether heading downtown or even apres ski… you're going to look amazing!
My niece Madison loves her Solstice boots from Kamik! She's 15 years old and is my fabulous fashionista! She absolutely loves her Solstice boots because they're so WARM and COZY!! I love how she styled her for me! She's so cute!! Also – the best part – they're lightweight for her. They keep her feet warm and yummy at the bus stop and also on her way to dance class!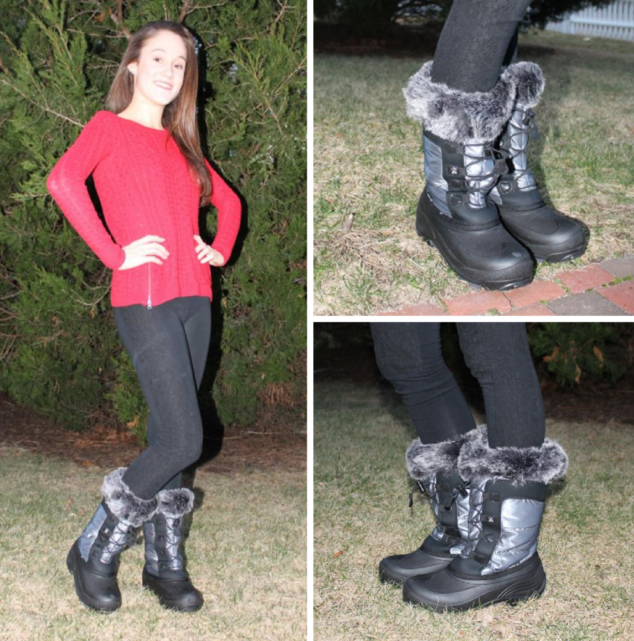 Features of the Solstice Boots:
Waterproof Satin Upper
2mm Foam Insulation
Moisture Wicking Lining
Fixed Faux Fur Lining and Collar
One-Pull Bungee Lacing System
Removable EVA and Aluminum Footbed
Waterproof and Lightweight Synthetic RubberHe Shell
You can't beat warmth, comfort and a bit of chicness!
If you're looking for a fabulous winter boot to get you through the next couple of months, check out the full selections over at Kamik. There's a style for everyone!
Love them Kamik!!
Disclosure: This is a sponsored posting. All opinions are 100% my own.