Edible Creations by Gerry ~ Kids' Event at the Newport Winter Festival…
Newport, Rhode Island is a beautiful City, rich in history, coastal scenery & attractions and always something to see and do.
This past weekend, the 28th Annual Newport Winter Festival was in full swing, featuring over 150 events of food, festivities, music and fun.
As a Grandma of 11, soon-to-be 12, Pop-up and I are always up for the events created just for kids at the Winter Festival, and we were so happy to accompany our daughter Jane and our 2-year old grandson Brian to the Kids' Activities.
One of our stops was the always fun Goodie Decorating, a favorite for kids of all ages…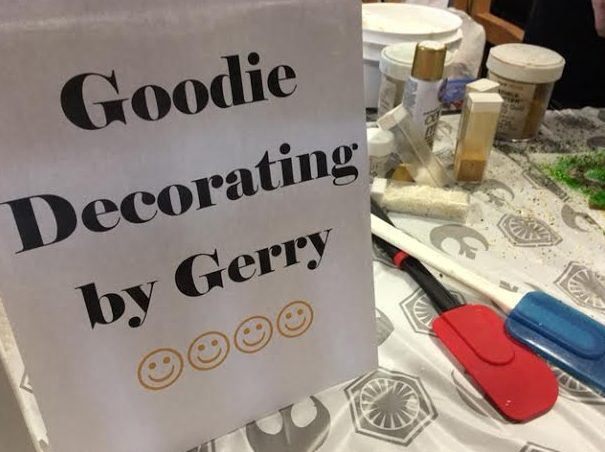 There is nothing quite like the the Art of Goodie Decorating, with colorful sprinkles, sparkly, edible glitter toppings, whipped frosting and yummy creations – to devour!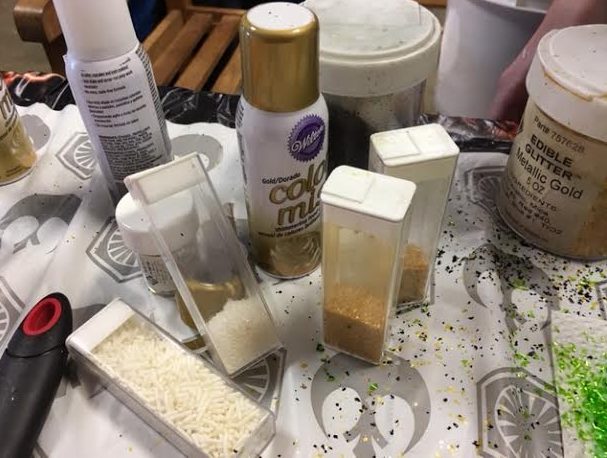 It's eye-candy everywhere you look!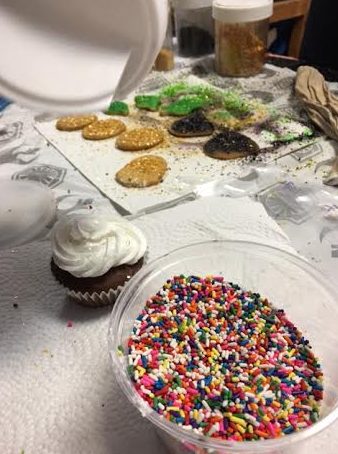 Then take a 2-year old and present this whirl of sparkle and magic and color and goodness with an invitation to BE INSPIRED to create!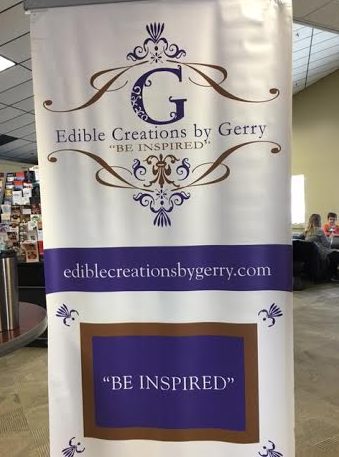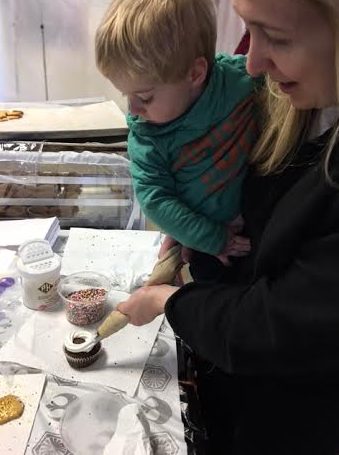 A chocolate cupcake is the perfect place to begin, and Darth Vader is the perfect cookie to top it off!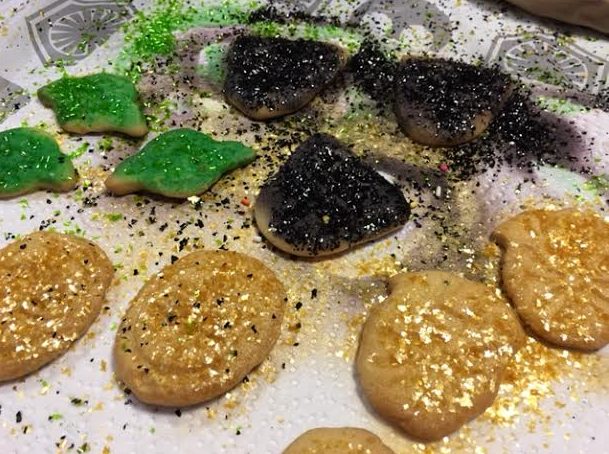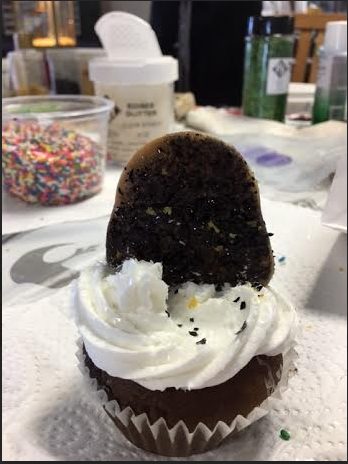 Brian was instantly mesmerized.
Then instantly hungry!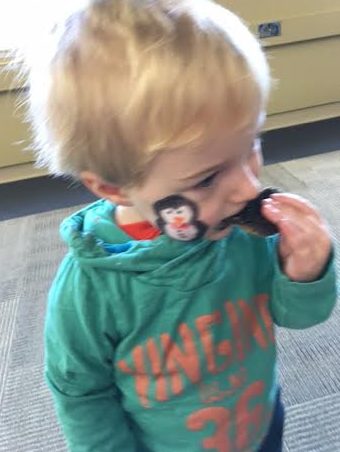 Pop-up and I couldn't get enough of Brian's HAPPY!
I was also fortunate to meet Gerry Dupont, Edible Creations by Gerry, the sponsor of this wonderful kids' goodie decorating venue. His enthusiasm for his work, his love of this Winter event and his generosity & kindness is as spectacular and as inspiring as his creations.
As we left, our grandson was joyfully full — and Pop-up, our daughter Jane and I were truly INSPIRED.