While at Walt Disney World to attend the press junket for the movie Zootopia (which opens in theaters on March 4th) this past week, I stayed at the amazing Disney Animal Kingdom Lodge. Our days were filled with incredible Disney magic – screening of the film Zootopia, interviews with the cast and fun at the parks! I'm telling you right now, RUN to the theaters on March 4th because you're going to absolutely love Zootopia. It's such a fabulous family movie and all ages will enjoy and be delighted by the story.
DISNEY ANIMAL KINGDOM LODGE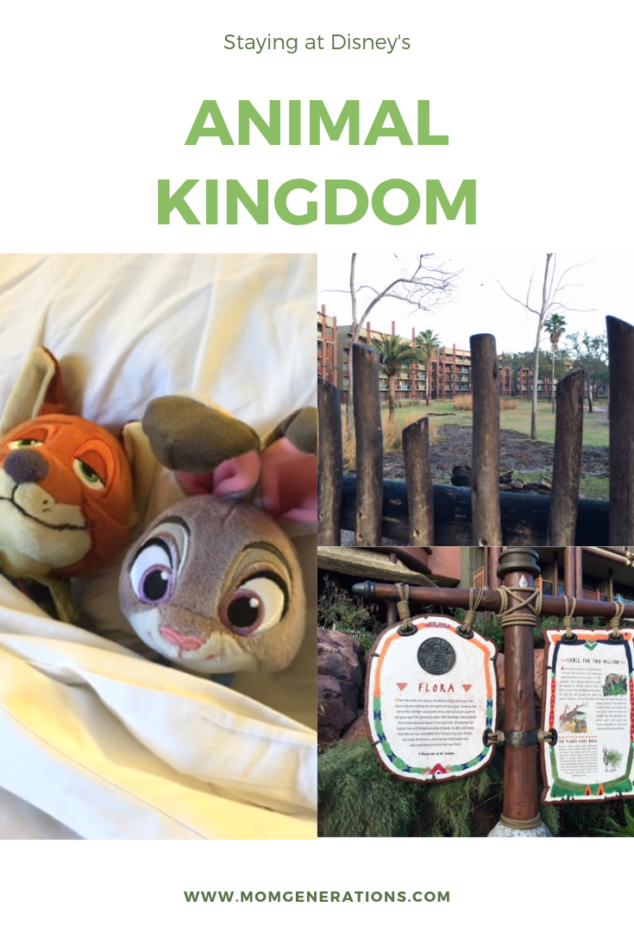 Amazing, right? After seeing the movie, the most perfect place for us to stay while at Disney for this special Zootopia press junket was truly the Disney Animal Kingdom Lodge.

As the DISNEY ANIMAL KINGDOM LODGE promises… Step into the heart of Africa at this magnificent Resort hotel. Inspired by the traditional African kraal, the horseshoe-curved design provides spectacular views of 4 lush savannas that over 200 hoofed animals and birds call home. Delight in dazzling pool areas, exciting animal programs and one of the largest collections of African art in the United States as you experience your own African safari adventure with a touch of Disney magic.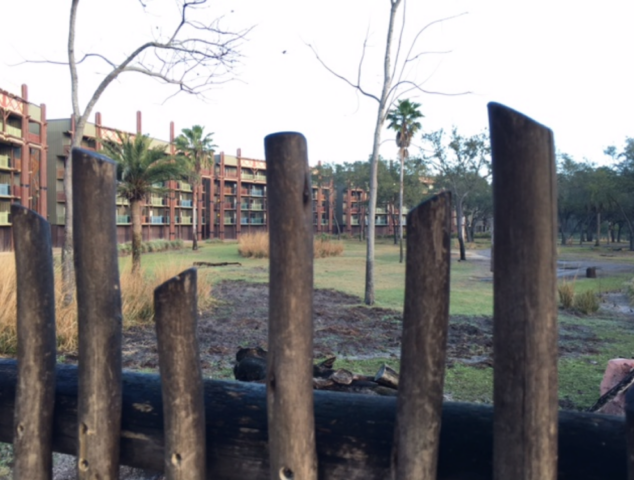 It truly is magical. We've stayed here with the kids on 2 other occasions and my kids absolutely are obsessed with it. Where else can you stay where there is a 33-acre savanna, where you can watch (up close and personal) exotic animals graze.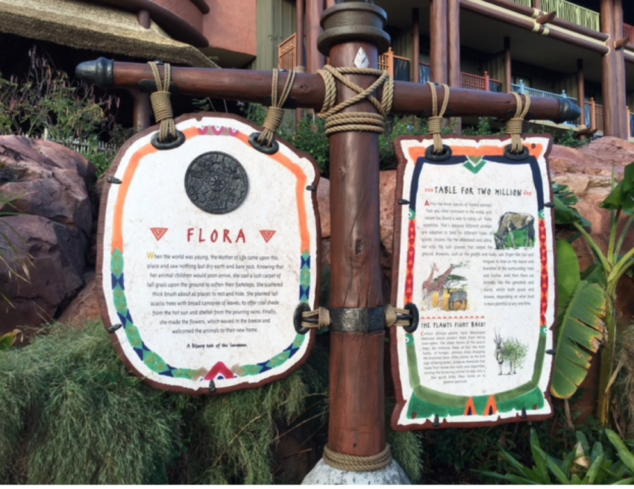 It's pretty incredible to see zebras, giraffes, antelopes, elks, kudus, gazelles, wildebeest's and exotic birds while you're swimming, walking around, looking out your balcony or relaxing around the fire pit. For adults it's jaw-dropping, for children… it's a pinch me moment.
The magic really begins when you enter the Disney Animal Kingdom Lodge.
That's when you start to get those giddy goosebumps. It's just absolutely stunning to walk-in to and see the magnificence of it all. You truly have to stop and just take it all in. You see the tapestries… the chandeliers… the cozy couches and chairs… the fireplace… it's beautiful.
The rooms at the Disney Animal Kingdom Lodge are perfect for families. As you guys know, we have 7 people in our family, so we needed to do 2 rooms last time we came, but what I loved was how BIG the rooms are and how much storage you get. We all come to Disney with lots of luggage and buy lots of goodies, it's wonderful having the proper space to be able to lay things out and really store things away while you're in the room. As I know from our trip before, I love that they offer free cribs for babies during your stay. It's such a wonderful perk for a family because you don't have to travel with a sleeping travel system. I stayed in one of their standard rooms on my trip and it was awesome! Family Travel tip – for the best views of the animals, book/ask for a Savanna View room. I thought it would be fun to give you a video tour of my actual room, as you can see it's filled with African-inspired decor that includes wood-paddle ceiling fans, imported tapestries, and hand-carved armoires from Africa.
DISNEY ANIMAL KINGDOM LODGE – VIDEO
Additional room amenities include:
Air conditioning
Balcony
Blackout drapes/curtains
Ceiling fan
Climate control
Coffee/tea maker
Free toiletries
Free weekday newspaper
Connecting/adjoining rooms available (which is what we do for our family!)
Food Options at DISNEY ANIMAL KINGDOM LODGE:
For food, you're going to love the different award-winning dining options that the Animal Kingdom Lodge has to offer! You don't have to leave the hotel at all, they have something for everyone – all ages.
•  Jiko is their "fine-dining establishment" in the Jambo House, running you $30-$59.99/adult. Vibrant spices, crackling wood-burning ovens and boutique South African wines transport you to the heart of Africa. On a personal note, Matt and I had a date night here when we came with the kids and the food was sensational! Absolutely incredible. Wonderful to experience.
• Boma is their family-friendly buffet-style restaurant that serves breakfast and dinner, running you $15-$29.99 (breakfast), $30-$59.99 (dinner). Under thatched roofs, savor vibrant flavors from over 50 African countries—along with favorite American classics.  We ate breakfast here a couple of times with the kids when we came and it was great because there were options for everyone. I have picky eaters, so it was wonderful to be able to have everyone fuel up on what they want before heading out to the parks!
• The Mara is their cafeteria-style eatery that offers African and American inspired fare. This is the spot we frequented the most for lunch and dinner because it's fast, affordable and super easy. There was something for everyone here and it was easy to pop-in and pop-out. I recommend buying the refillable coffee mugs for $16.99 because you can free re-fills throughout your stay. I purchased one on this trip and went down multiple times for lemonade, coffee and hot tea. It's a great deal if you're coming with your family, you don't need to keep buying drinks.
For a little down time and relaxation at the Animal Kingdom Lodge, you have the beauty of their gorgeous pool and fitness center.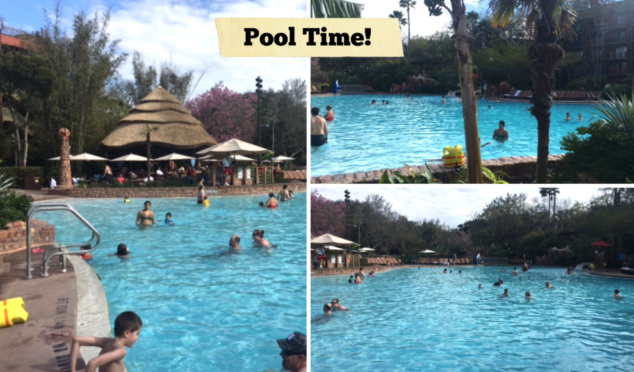 You can enjoy an 11,000-square-foot pool with a very cool waterslide attached to it! My sons LOVED taking turns going on and down when we were there with our family.  For the little ones, there's a children's wading pool where they can play and have some fun, too! For the adults, there's incredibly relaxing 2 whirlpool spas.  There's also a fabulous Spa and Fitness area available for guests, too.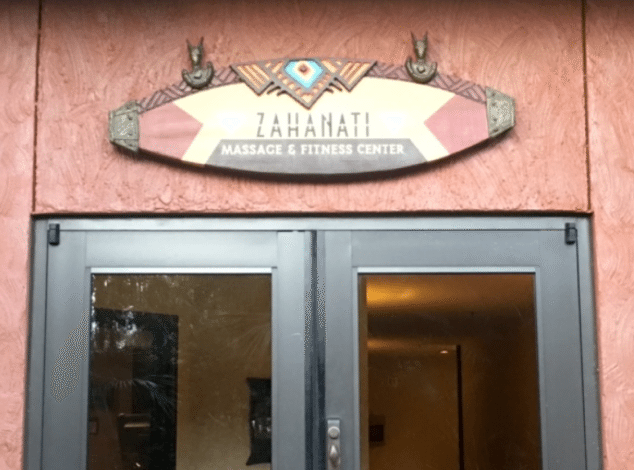 The Zahanati Spa is very zen and relaxing as soon as you enter. They offer a few different services – skin care treatments, body treatments and massages – all available for different fees.  For the fitness lovers, they have treadmills, stationary bikes, step machines, free weight and weight-lifting machines. I enjoyed a morning run (next to Jason Bateman!). Towels and water are available for guests working out, too.
What else can you expect from the Disney Animal Kingdom Lodge for your family?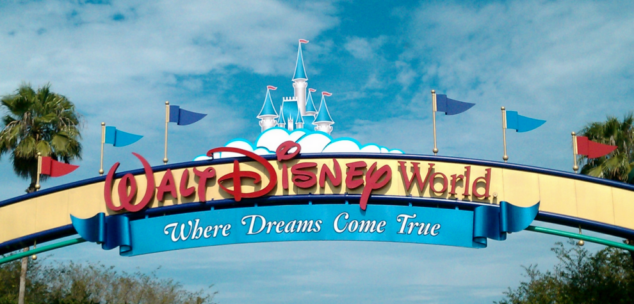 I love how they just make it EASY for you and your family to enjoy your Walt Disney World vacation. There are definite perks if you are staying on property at the Disney resorts.  You get access to more of Disney World and it's something that truly is priceless when you're there for a memorable trip.
DISNEY ANIMAL KINGDOM LODGE – ACCESS:
• Magical Express – Free transportation from the airport directly to your hotel, exclusively for guests staying at one of the Disney Resorts.  It's the first step of magic that you experience when you arrive in Orlando at the airport. For families, the Magical Express is MAGICAL.  You even have the option, after making your reservation, to get your luggage delivered directly to your Disney Resort hotel room. That's right – you drop your bags at the airport, next time you see them is in your room!
• Extra Magic Hours –  Guests that are staying at the Disney Resorts get exclusive access to extra hours at the park. Each day, one of the 4 Walt Disney World theme parks opens one hour early or remains open up to 2 hours after regular closing time.  This is an incredible way to enjoy extra time at the parks without masses of people, for free. This is the only way my sons were able to ride Splash Mountain, Space Mountain and Mine Train! We got there early for them and they were finally able to ride without waiting for over an hour! Such an incredible perk!
• Complimentary Resort Transportation – No need to rent a car or pay for a taxi to take you to the parks. If you're a guest at one of the Disney Resorts, you're offered FREE transportation throughout Walt Disney World Resort—including transportation to and from Disney Theme Parks and Disney Water Parks. Great way to save time and be together!
• Disney Dining Plan – Another perk of being a Disney Resort guest is having the option to do a dining plan. We've actually never taken advantage of the dining plans before with our family, but I hear that they are amazing. Absolutely worth it when you're coming with your family.  It seems pretty straightforward and simple:
When booking your vacation, purchase one of the Magic Your Way Vacation Packages that includes a Disney dining plan.
While vacationing at Walt Disney World Resort, choose from over 100 select restaurants available.
Present your Key to the World card to your server or cashier prior to ordering. The Key to the World card electronically monitors your party's allocated meals.
Track your meals with the easy-to-read receipt your server will provide you, which displays your remaining meal balance.
Redeem your meals in any order throughout your package stay until each person's meal total is complete.
You can't go wrong with a Disney vacation. It's the kind of vacation that your family will talk about and remember for years and years to come. I love that Disney thinks about every aspect of your vacation and they make it easy on you and your family along the way to just enjoy and have fun. They take all and any stress and/or worry out of the equation. They want you to come and experience the magic of it all!
Thank you to the Animal Kingdom Lodge for taking such good care of me while I was there for the Zootopia press junket! You made everything fabulous!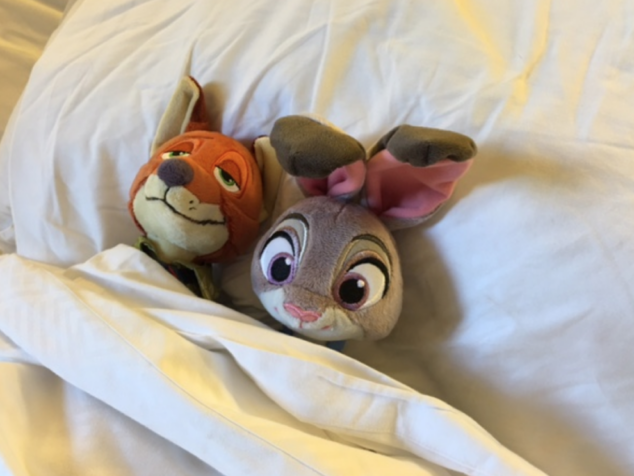 Check out why I love visiting Disney World Magic Kingdom!
Don't forget to head to the theaters on March 4th for ZOOTOPIA!
Facebook: https://www.facebook.com/DisneyZootopia
Twitter: https://twitter.com/DisneyZootopia (#Zootopia)
Instagram: https://www.instagram.com/disneyanimation/
Tumblr: http://disneyanimation.tumblr.com/
Hotel Information:
2901 Osceola Parkway
Lake Buena Vista, Florida 32830-8410
(407) 938-3000
Disclosure: This was a Disney press trip. My travel was covered for this trip. All opinions are 100% my own.