Grandsons and Basketball…
I recently wrote a post about my husband Barry's lifelong love of the game of basketball.
This love has legs.
This love has arms.
This love has heart and history.
This love has stretched up and down and around to embrace our two sons and now our grandkids.
Three of our grandsons, 13-year old Andrew, 11-year old Jake and 7-year old Dylan are playing basketball in YMCA and/or CYO leagues and all 11 of the grandkids love playing basketball whenever they can with friends and each other.
Basketball... along with grandkids' swimming, soccer, lacrosse, wrestling, baseball, football, running and ballet fill many weekday afternoons and weekends and we'd not have it any other way.
This past weekend, it was all B-ball with Andrew and Jake.
I love using my iPhone 6+, a Christmas gift from Barry, to capture action photos. But as with all photos, you can snap 1,000 and end up with 1, maybe 2.
This weekend, I somehow managed to capture both Andrew and Jake as they were taking shots, and I'd love to share them here!
Andrew: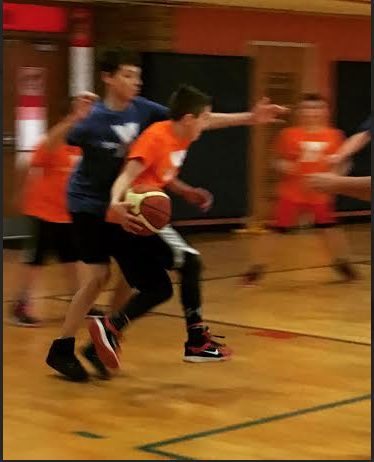 Spinning around a defender –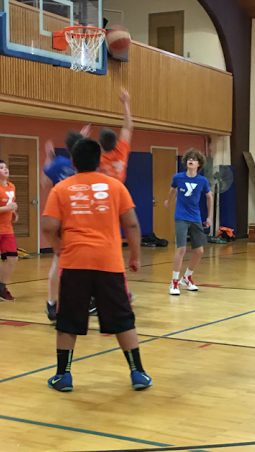 A little jump hook –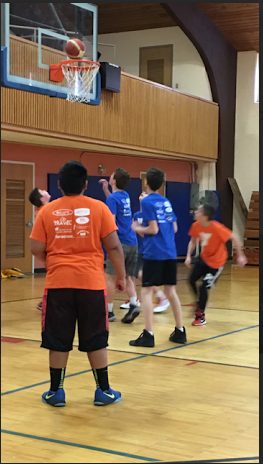 Around the rim –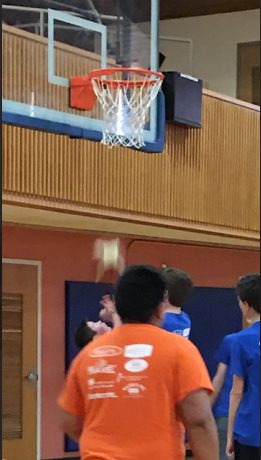 And in –
Jake: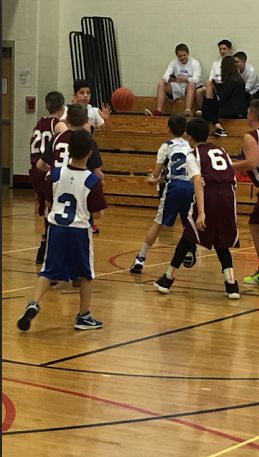 #22, taking a pass from his teammate –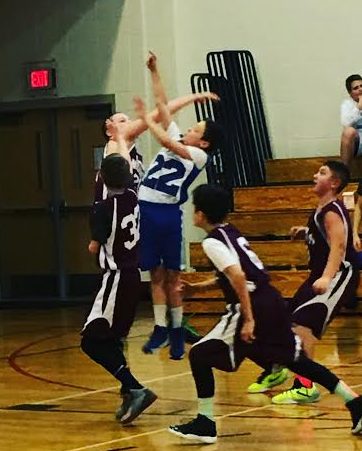 Up and over defenders, for two –
I am so very, very proud of these guys.
They not only love the game, but work hard, practice hard and play hard.
But what is more important to me and Barry is their great sense of teamsmanship and sportsmanshiip… listening to their coaches, passing the ball, generous with credit and respectful to their opponents.
I love watching these guys play. I love the 3rd generation of it all.
I love them!