Easy Valentine's Day Cookies is what I'm all about! I'm always on the hunt for the most delicious treats for Valentine's Day, especially Valentine's Day Cookie Recipes. Valentine's Day is known as a sweet holiday and I love giving my little loves a sweet treat on this special love day! It always makes my heart sing to see them get so excited about a sweet treat! It's just a great way to enjoy the day!! I love love love it! Valentine's Day Cookie Recipes – one MY rule? You have to add some love!
Valentine's Day Cookie Recipes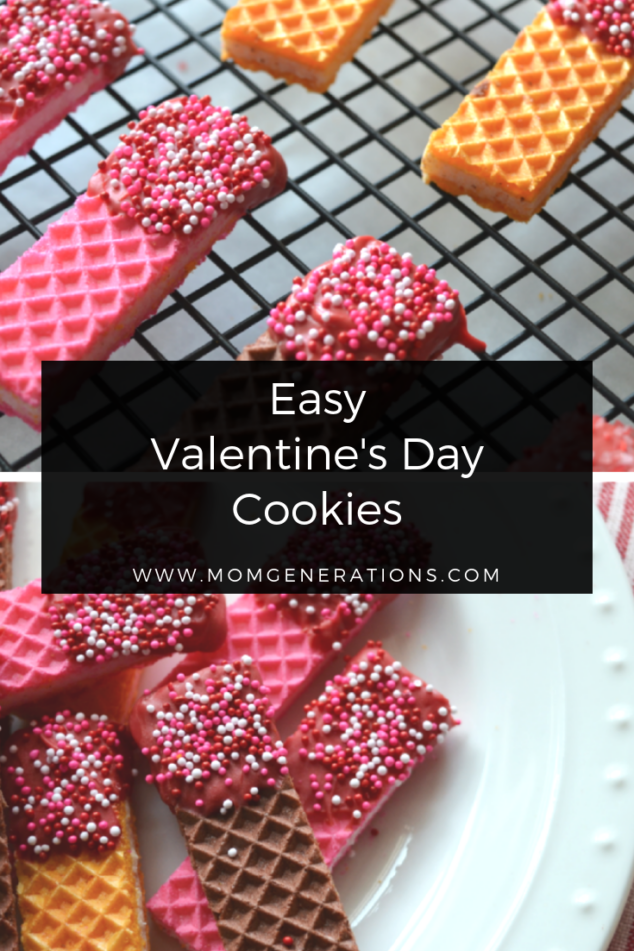 I'm telling you, when you bake or cook with love. You can feel it. You can taste it. It's an ingredient you can't just add in, it needs to be there. Every time I make something for my kids – I have some LOVE in it.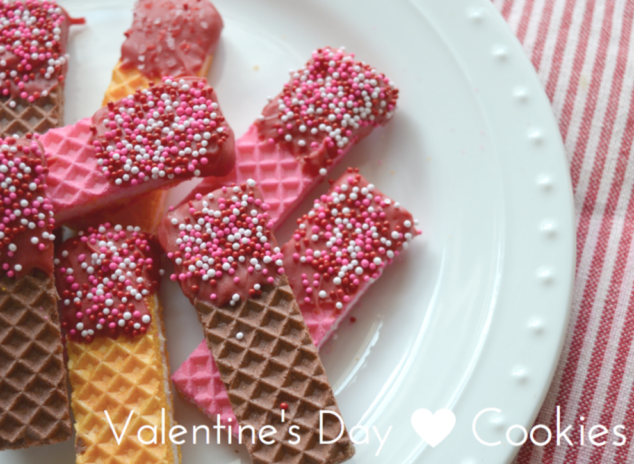 Valentine's Day Cookie Recipes
Looking for a super easy Valentine treat for the kids? These Valentine sugar wafers are so easy and fun.
Ingredients for Valentine's Day Cookie Recipes:
1 package of sugar wafers
1 package of easy melt chocolates: red or pink
Valentine sprinkles
Valentine's Day Cookie Recipes
Simply melt the chocolate as instructed on the package. Dip a wafer and sprinkle with your Valentine sprinkles or colored sugar. Place them on a drying rack.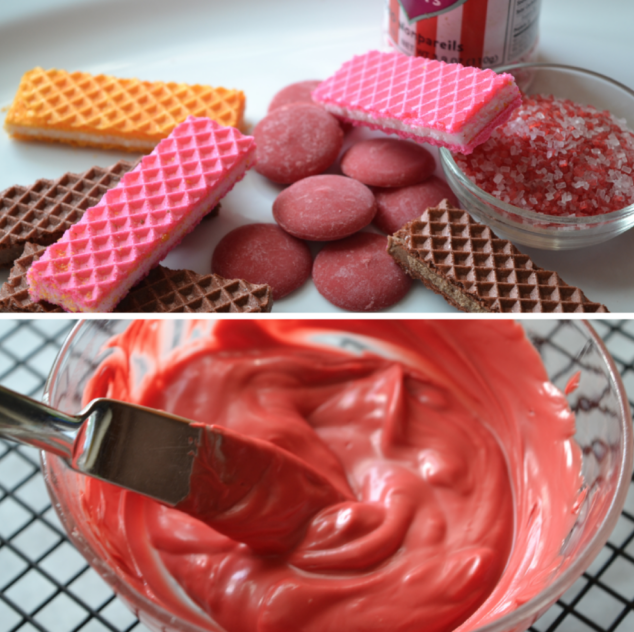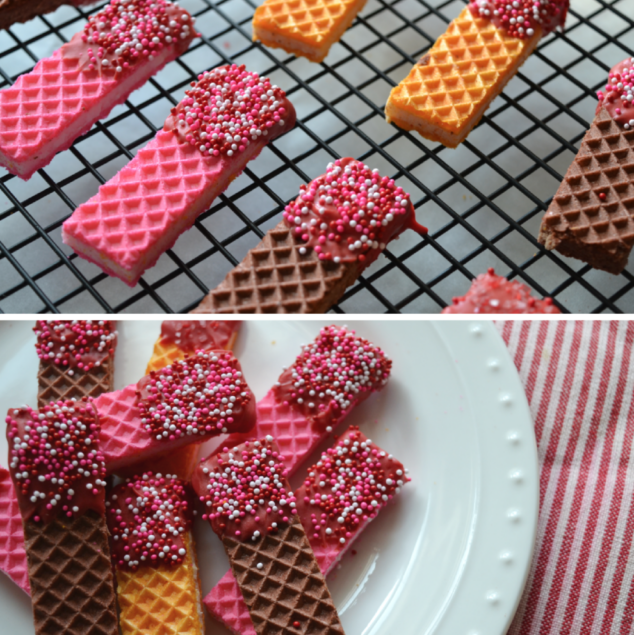 Enjoy.
I hope you enjoy these magnificent Valentine's Day Cookies! Valentine's Day Cookie Recipes are the best and I urge you to try some this year! They are truly super duper easy to make! Love to know your thoughts with them! My kids love these so much and they make great treats for play dates! Thank you so much for coming to my blog! I would love for you to tell me what you think of these cookies! They are so cute, too! They really do make a great addition to your Valentine's Day line-up! Thanks!

ABOUT SHERI MCSHANE: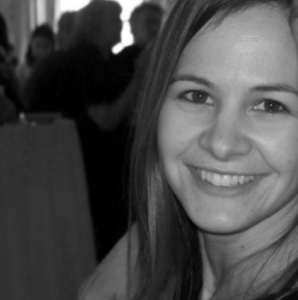 Hello All. My name is Sheri. I am a working mother of 3 pretty darn fabulous little boys. I'm trying very hard to handle the stresses of working, being a mother, being a wife, keeping house, and finding the time to just laugh and enjoy life. A few things you should know about me: I'm an iced-coffee addict, I love to organize, and I love my wine. I am also a master at fort-building and being the belly-eating monster. Fitness and healthy eating habits are important to me so you may hear a little about that too. Here you will read about my daily musings and of course my venting, wine glass in hand. Hope you find something you can relate to. Cheers. If you're a crafty kind of person, come visit me over at The Crafty Collaborative. Here you will find a group of us ladies reviewing and test driving all the fabulous recipes and DIYs we find on Pinterest. We'll let you know if they're worth diving into.
Happy Valentine's Day!