Snowflakes racing to the finish!
Yesterday, as I was driving in my car with my two teenager granddaughters Maddie and Taylor, it began to snow.
Flakes were lightly falling, mixed with a bit of ice and a bit of rain. As snowflakes will, some scattered, some melted, some landed and two, well… ran.
I've never before seen a snowflake run.
As in running.
But what are the chances of seeing two snowflakes running. In a race.
Slim to melt?
Ah.
Not yesterday!
Maddie captured these two snowflake runners racing toward the finish line – aka electrical wires – from inside the car.
(Well, OK. Both of these snowflake runners lost their way and landed on my windshield.)
But captured they were.
Bravo, Maddie!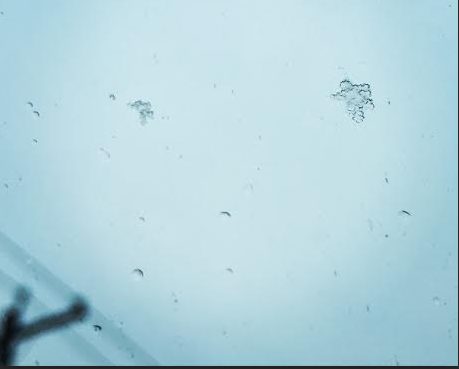 This, I'm framing!
The Joyful Moments of Grandparenting never cease to amaze and astonish me!