The thoroughly developed Mischief of an almost 2-year old…
My grandson Brian turns 2 years old today.
People sometimes ask me if the 11th grandchild could possibly surprise Pop-up and me in any new ways.
The answer is always a resounding YES, because each grandchild is different. Each grandchild is born with his or her own little corner of the magic of granchildhood. Each grandchild innately chooses precise moments to reveal his or her innermost love, curiosity, discovery, adventurousness, mischievousness and so much infinitely more.
I think it's the mischievous moments that so enthrall and entertain grandparents, and I'm certain it's because we can sit back and smile, knowing that all is well and will be well, in spite of the spritely actions and instincts of vitality and life and kids.
One of these moments happened yesterday with Brian. He wasn't quite 2 years old yesterday, but one day made no difference. He was going to plunge into the vitality of 2 with both hands at-the-ready!
My daughter Jane had come to my home with Brian for a quick lunch among the busy-ness of her day. I had leftover chicken and everything else imaginable to make a couple of great Caesar salads.
Brian wasn't much interested in the lunch.
But he was interested in the bottle of salad dressing. I could just hear his thoughts as he proceeded to live out the forbidden mischief…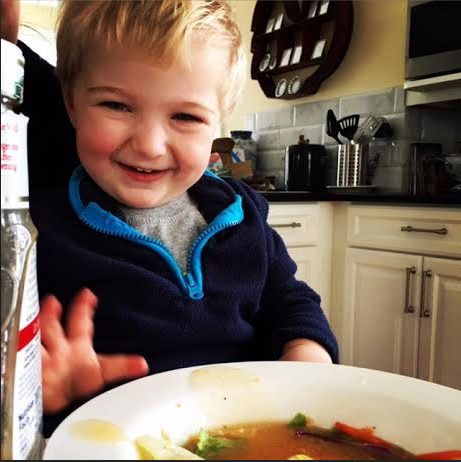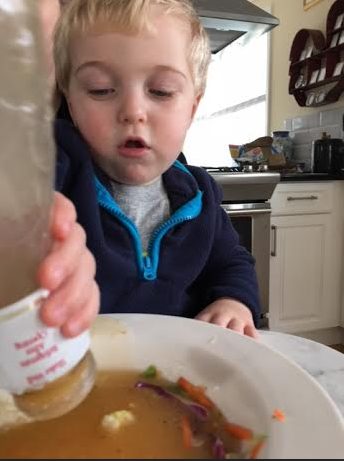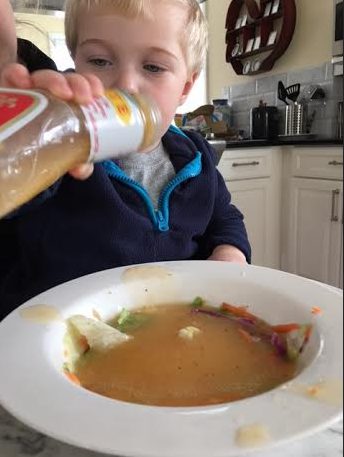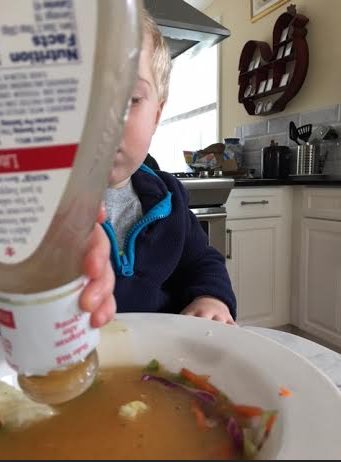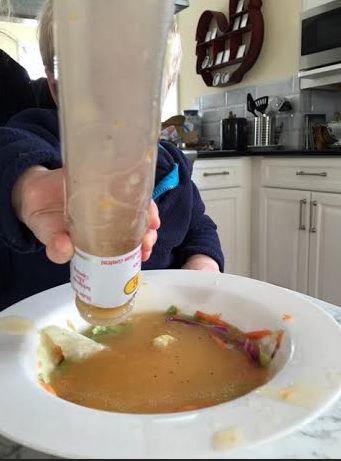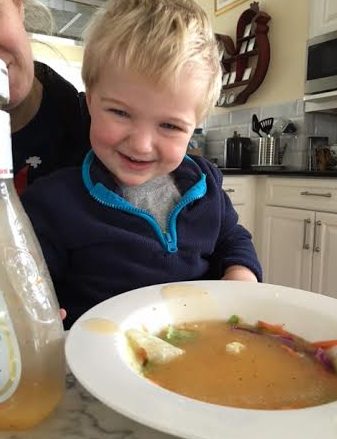 These are the moments I live for.
These are the magical, magnificent, mischievous moments of LIFE itself, and each grandchild brings these moments of pure Joy when Pop-up and I least expect them.
Sometimes, though, a Grandma just happens to have her iPhone at hand to capture them!
Wishing the HAPPIEST 2nd BIRTHDAY to my 11th Grandbaby, Brian… with all the Love a Grandma can give and then more! Thank you, my sweet, precious, funny, beautiful Boy for the Love & Life & Happy you have brought to our family! God Bless you forever and Blessing God for YOU! Oh, Happy Day!!
I am excited for each moment of Mischief to come!