I'm honored to have partnered with Responsibility.org and their incredible Ask Listen Learn program this year to spread awareness about the importance of it.
If you're unfamiliar with Responsibility.org, it's a national, not-for-profit organization leading the fight to eliminate drunk driving and underage drinking, also promoting responsible decision making regarding beverage alcohol. What I love about it and why I'm passionate about spreading the word is that it all begins with educating our youth, in particular, our tweens. Responsibility.org created the Ask, Listen, Learn program for tweens (ages 10-13) as a way to start a conversation about why a healthy lifestyle is important, and why that healthy lifestyle doesn't include drinking underage. As a mom of 4 tweens, this is VERY important to me.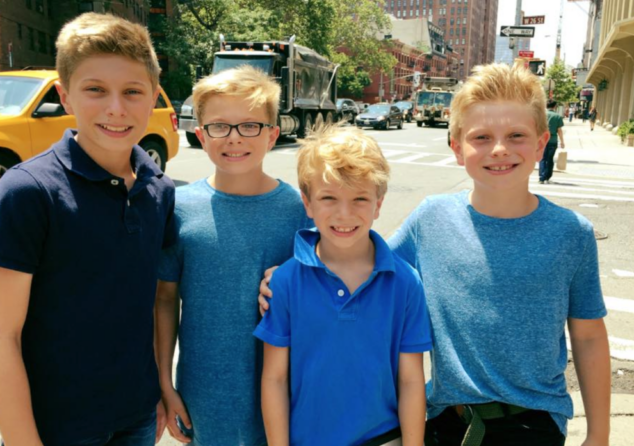 It hits home, big time.
For me, it's all about togetherness and trying my best to keep my kids involved in a healthy lifestyle. Many people look at our lives and think "Wow! That family is so busy!" And we are, believe me, I know. But for me, it's important because I'm keeping the kids active and healthy and involved in things that they love. With the summer being upon us right now, it's not any different. As a matter of fact, the summer is MORE important to me because there really isn't a set schedule for kids. With school not in session there's no homework, no assignments, no after-school activities, no required tasks – and that can be more tough for parents because routines and schedules are important and essential for kids in keeping them involved in a healthy lifestyle.
Since this topic is so important to me and I'm very passionate about it, I thought it would be more appropriate to create a video sharing my tips and advice as to what we do in the summer with our kids.
To recap, my 4 things:

1. Sign up for a summer swim team. As every parent knows, it doesn't have to be swimming – any organized sport would give the same structure/routine.
2. Sign up camps. There are dozens and dozens and dozens of camps out there, such a wonderful way for organized fun and routines!
3. Plan a summer vacation. Family togetherness is KEY!
4. Eating at home. The summer can be tough because you're here, there and everywhere! Sitting down together to celebrate being together.
Love for you to share some of the things you do to help motivate and keep your kids healthy in the summer! I'm all about the togetherness, so any additional tips or advice you can share, I would love to hear! We're all in this together, it takes a village! With the support of each other, we can do anything.
Disclosure: This is a sponsored posting with Responsibility.org. All opinions are 100% my own.