Meghan Trainor came to Boston for her Untouchable Tour this past weekend and it was INCREDIBLE!!
I mean, INCREDIBLE!!
Tampax and Always invited me, along with my (2) 15 year old nieces for a VIP Meghan Trainor experience! Considering my nieces are the biggest Meghan Trainor fans, this was absolutely a dream come true for them!!
Tampax and Always were the perfect sponsors for Meghan Trainor's tour because she's all about confidence and showing young girls the importance of being yourself and comfortable with being who you truly are. This is such an important thing to express to girls today. Love who you are. Be who you are. Go after your dreams.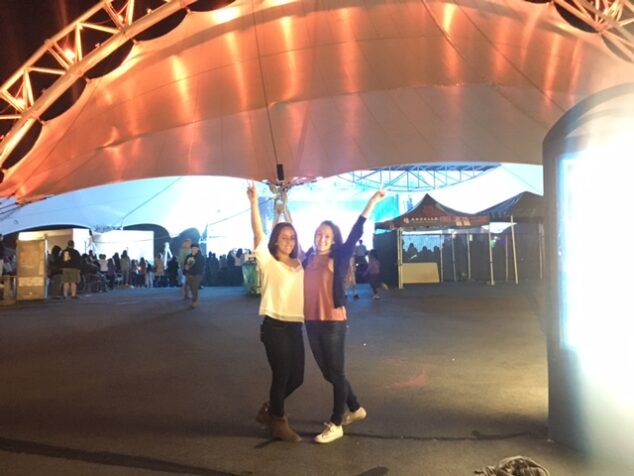 Be… untouchable.
They had a VERY cool set-up at the concert where you could head over and check out Meghan Trainor's clothing from the concert, take some fun photos and get some Tampax samples! It was a fun stop for my nieces and throughout the night there was a line around the #WearWhatYouWant suite! It was very cool to see!
As part of the VIP experience we got to be part of a private Q&A session with Meghan. What I loved was seeing her passion and love for her fans. These young girls were ecstatic to see her and meet her and actually talk with her… she took her time and gave every fan her attention. It was cool being part of the Boston tour because this is Meghan's hometown, so it was also wonderful to see her family and friends at the show – all of whom she acknowledged. I was just truly dazzled by Meghan's love, devotion and dedication to her music, her fans and her platform.
We danced.
We sang.
We laughed.
We danced some more.
And sang some more ALL NIGHT LONG!
I have to say, Meghan Trainor was the best concert I've ever been to in my life. It was almost like a musical! She got the audience pumping and she created such a FUN atmosphere! It was just such an incredible time!
As a mom of 5 and an auntie to these amazing teenage girls who shared the night with me, I have to say…  Meghan Trainor is such an awesome inspiration for girls and women! She's a go-getter. She said during the concert that once her aunt told her that she would be a superstar… she expressed how important it is to have people believe in you, to surround yourself with good people. I just really appreciated her honesty, her gift and her love for everyone at the concert (and all throughout the country!).
Thanks so VERY much to Tampax and Always!
Disclosure: Tickets on behalf of Tampax and Always. All opinions are 100% my own.