GIVEAWAY TIME!
Anyone else excited to see the movie Keeping Up With the Joneses?
I can't wait! I'm a gigantic Zach Galifianakis and Jon Hamm fan, so this is even more exciting for me!
If you haven't heard about this movie yet, this is what to expect…
An ordinary suburban couple (Zach Galifianakis, Isla Fisher) finds it's not easy keeping up with the Joneses (Jon Hamm, Gal Gadot) – their impossibly gorgeous and ultra-sophisticated new neighbors – especially when they discover that Mr. and Mrs. "Jones" are covert operatives.`
It's the perfect date night movie!
I'm super excited to be giving away a $50 VISA Gift Card for you to head to the movies with your love and enjoy a night! You're going to get laughter and some love in this movie! I mean, honestly – just looking at these photos make me laugh!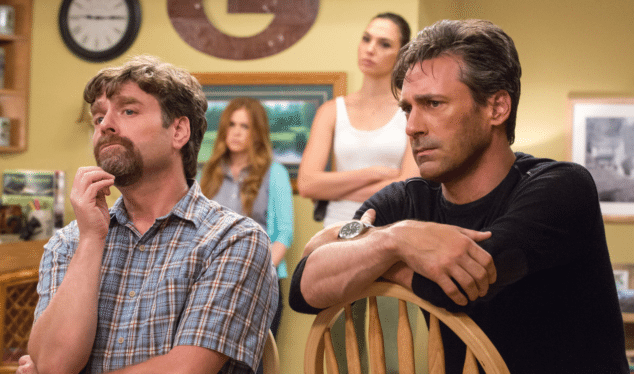 How can you win the $50 VISA Gift Card?
Simple!
Comment below with who you are taking with you!!
(I'll be taking my main man, MATT!)
I will choose a winner on Friday!!
Disclosure: This is a sponsored posting.