Are you ready for Day #2?
50 Dresses for Spring! This is so much fun! Today is POURING OUT, so I'm so happy that I took these photos this past weekend when the sun was shining! It actually looks like spring in these photos!
So today is all about the BOHO style. I'm in love with the boho vibe, in LOVE with it! I'm all about bringing in items that are bohemian and really look pretty. The second I saw this Free People dress, I knew I needed to have it. It's super chic and trendy, but it's also ultra comfy! It's a tank dress and since it's still a little cold, I topped it off with my fave cropped faux leather jacket (which is also as smooth as butter!).
It's funny, my husband is my husband. He always will say he likes what I have on, but when I came downstairs with this outfit on, I felt like I was dating him again! His eyes said that they loved it and that was enough for me! I now want to find about 5 dresses JUST LIKE THIS! LOL!
This spring I really want to find dresses that look like me and really are ones that I will wear over and over and over again. There are so many dresses that I love, but only some really fit and work within my lifestyle! I love dressing up and actually feeling pretty, so I adore this look because I do feel just that – PRETTY in it.
Since I was going with the boho vibe, I thought it would be fun to toss my hair up in a high bun and wear my strappy heels. I felt like it completed the look perfectly!
Stay tuned for more dresses throughout the month! 50 Dresses for Spring with me and Vera Sweeney, so make sure you check out her site for her daily pick, too!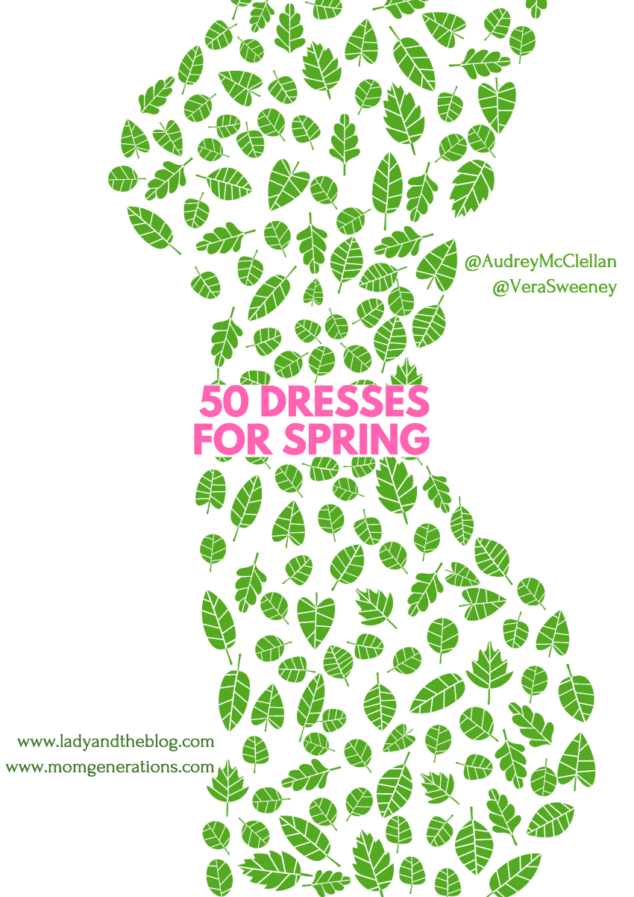 Save