This post is in partnership with Lionsgate
My daughter Victoria is OBSESSED with My Little Pony.
I mean, OBSESSED!
She actually has a hair bow that she calls her "JoJo Rainbow Dash" bow… that's the kind of My Little Pony love we have here. I love it because I was OBSESSED with My Little Pony when I was her age, too.
*Here it is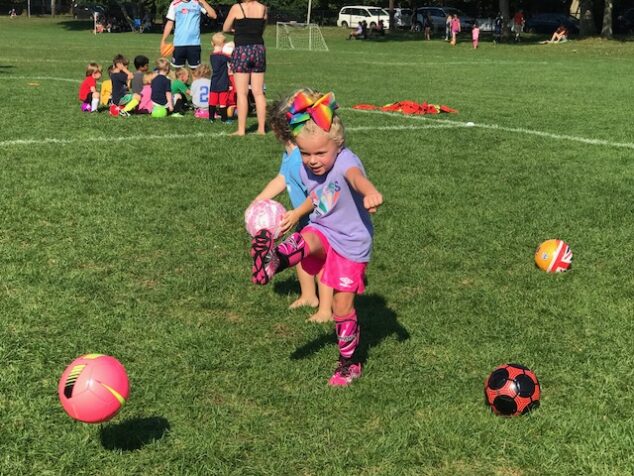 I had a Pony that I named Butterscotch (my mom probably still has it!) that was my prized possession! So the My Little Pony magic lives on and I love it so much!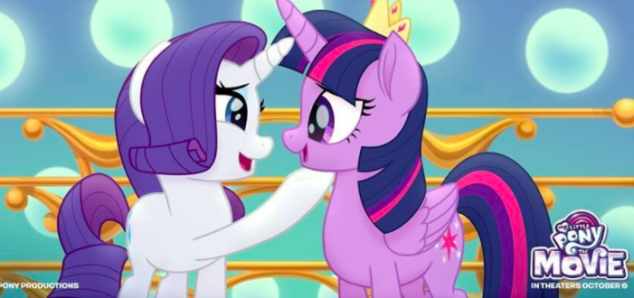 So… as you can imagine, the second we heard that My Little Pony was coming out with a movie, we were THRILLED!
My Little Pony: The Movie COMES OUT In Theaters This Friday (October 6)!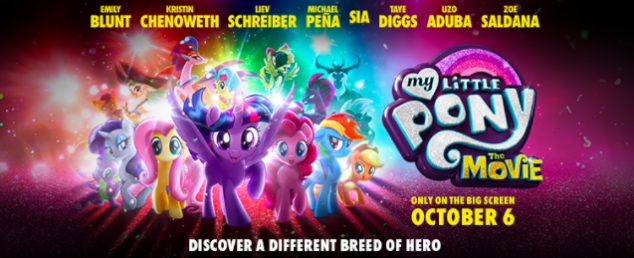 A dark force threatens Ponyville, and the Mane 6 – Twilight Sparkle, Applejack, Rainbow Dash, Pinkie Pie, Fluttershy, and Rarity – embark on an unforgettable journey beyond Equestria where they meet new friends and exciting challenges on a quest to use the magic of friendship to save their home. The film has an all-star voice cast including Emily Blunt, Kristin Chenoweth, Liev Schreiber, Michael Peña, Sia, Taye Diggs, Uzo Aduba and Zoe Saldana. The movie features original music and songs performed by Sia, Diggs, Saldana, Chenoweth and Blunt.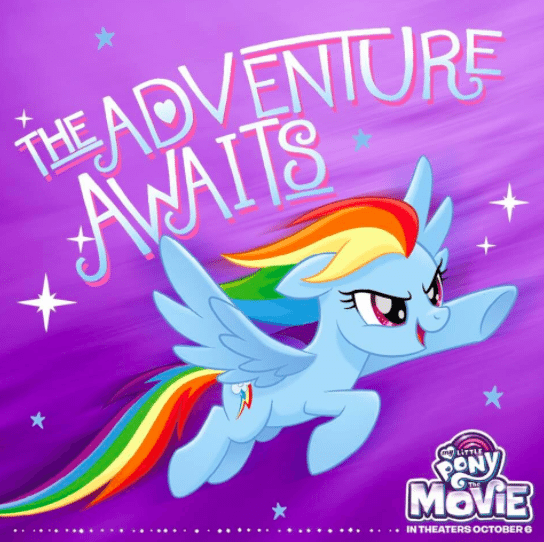 Looks awesome, right!!?? Believe me – we have MARKED FRIDAY (Oct 6th) WITH A HUGE CIRCLE AROUND IT!!!
To celebrate, I have a GIVEAWAY for my READERS!!
One (1) winner receives:
$100 American Express gift card to see the film in theaters with your family
PLUS a Hasbro Toy from the MY LITTLE PONY: THE MOVIE line
Prizing valued at $115
Open to US mailing addresses only
HOW CAN YOU ENTER??
Leave me a comment telling me who the My Little Pony fan is in YOUR house!!!! (Maybe it's YOU!!!)
I will choose a winner on Oct 10th!!
So excited for all of this My Little Pony MAGIC!!!!!!!
Visit the Official Site
Like on Facebook