Mindfulness is something that's very important to me. I became aware of the importance of mindfulness a couple of years ago and started incorporating it into my life. If you're not sure what mindfulness is, I define it as… being present in the moment. Not just present, but truly fully present. Life can get crazy and busy, there are many times I feel like I'm being pulled in 10 different directions. It's not always easy. It's not always pretty, but it's reality.
Mindfulness is the practice of purposely focusing your attention on the present moment—and accepting it without judgment.
As life gets busier with work and play and family activities, it's become even more apparent to me to rely on mindfulness in a meaningful and special way. To take in moments and really breathe them in, be truly and utterly present. No tweeting. No Facebook. No Instagram. No looking down at my phone, just looking into the eyes of the people I love the most and really taking in experiences. This morning I did just that and it was really special to me, which is why I wanted to share this story. I feel like when I talk about the importance of mindfulness, sometimes people misinterpret what I'm saying and think it's just meditation, yoga, breathing practices or just being alone on your own. And yes… mindfulness CAN be those things, but for me… it's also about being with my family because they make me so happy and fill me up.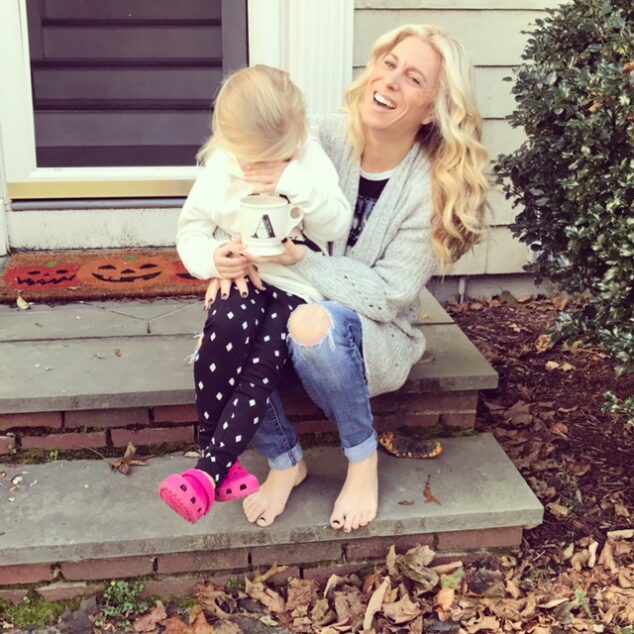 A Real Story of the Importance of Mindfulness
This morning while waiting for my sons to catch their bus, we all were just hanging out outside the house. The weather is slowly creeping into colder temps, so I'm trying to embrace and literally hold onto the warmer weather as long as possible! We were just outside, together. There wasn't anyone rushing. There wasn't anyone upset. There wasn't any craziness going on. It was just 3 of the kids and me, enjoying and loving! We were all joking with Victoria, which was adorable and she was getting a kick out of it!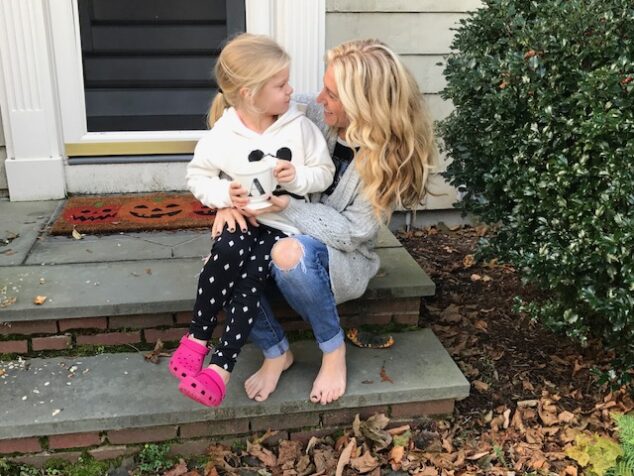 How is this mindful?
I was in the present.
I was fully in the present and it was wonderful.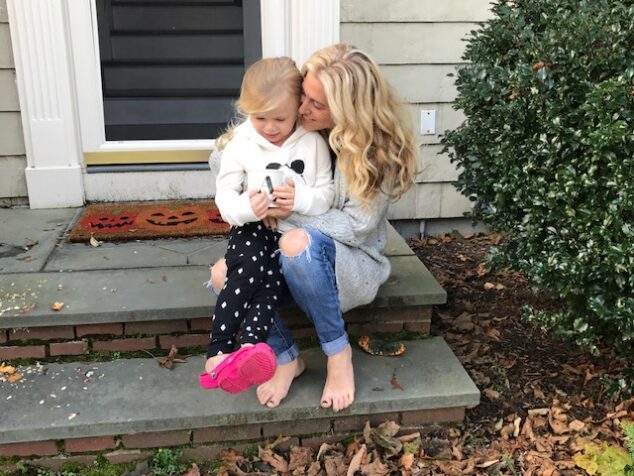 I can't tell you how much this filled me up. I didn't need to do anything else this morning but just be with my people. Just like working out makes me feel good, so does just being with my kids and being FULLY present. We don't have to be anywhere but home and that's a beautiful thing.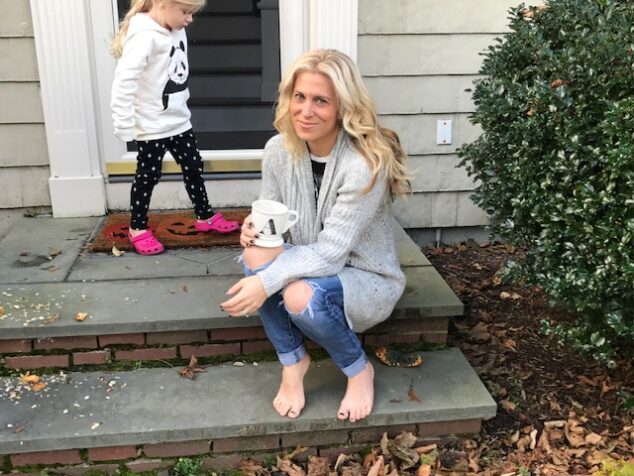 Mindfulness can help emotionally and physically and this is important to remember.
Take the time TODAY to practice mindfulness.