Here is what to wear in Fall to keep you looking chic while staying comfortable – despite how the weather changes from hour to hour!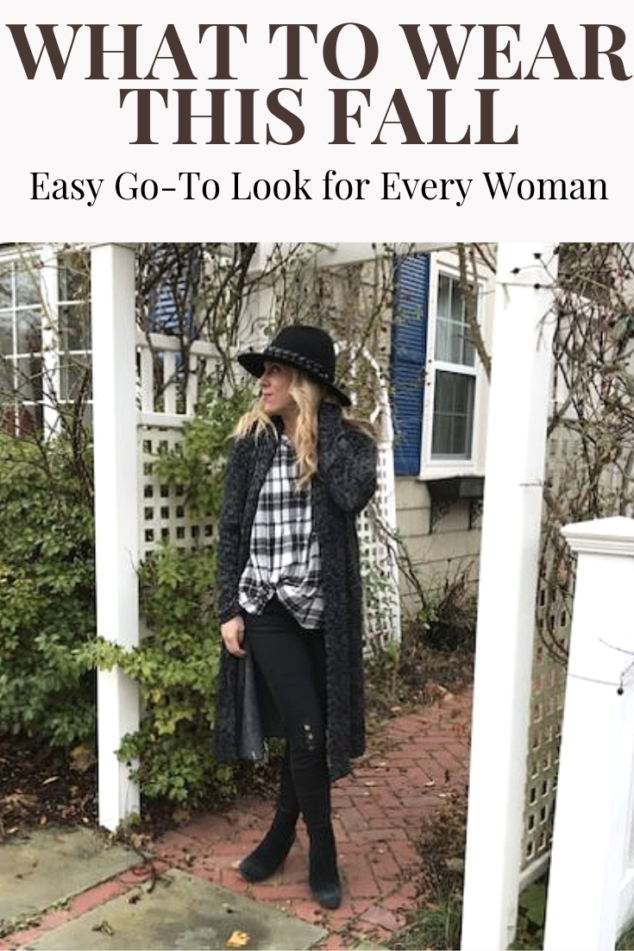 It's (finally) FALL! Not that I don't love the summer, but it's November and the temps have been just starting to cool down and it's time… it's just time for it!
The leaves are turning (and it's gorgeous).
Pumpkins are still out as decorations.
Appletree farms are still open, which is so much fun.
The sky is getting darker around 4:30 PM (which takes a little getting used to).
Related Post: Five Fashionable Fall Outfits
What To Wear In Fall
But the best part of the FALL is FASHION! I'm obsessed with FALL FASHION! I love it because you don't have to layer up too much, so you can have some fun with some different looks and styles. I love adding in accessories because it's an easy way to change up a look without doing too much extra work! I'm also a denim girl, so I love, love, love that denim is my go-to staple and statement in the FALL! I can rock a pair of jeans any which way – dress them up and dress them down!
I had a work project this morning, so I knew I wanted to dress it up a bit… but I also wanted to be chic and fashionable at the same time too. I opted for a black and white color combination. My FAVORITE cozy flannel toss on is from American Eagle! It's everything and beyond! I love building from just that top alone!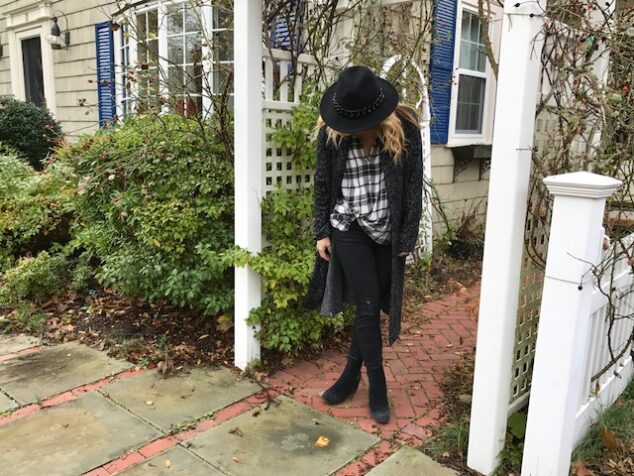 My black skinny jeans with slight distress from Zara are also a fave of mine, too! They have a soft feel whch I adore because I don't feel like I'm restricted or wearing anything too tight on me!
And my hat.
OH… my FAVE FALL HAT! I bought this a few weeks ago at Wrentham Outlets at Karl Langerfeld. It's so much fun to add to a look! This way I can toss on top of dirty hair (inside secret!) and GO!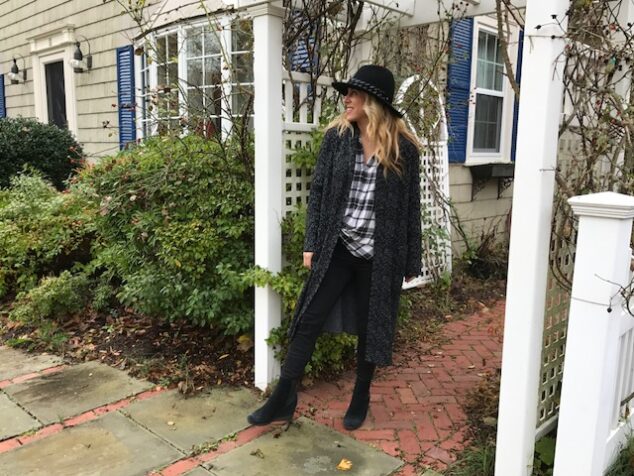 Love a FABULOUS FALL LOOK!!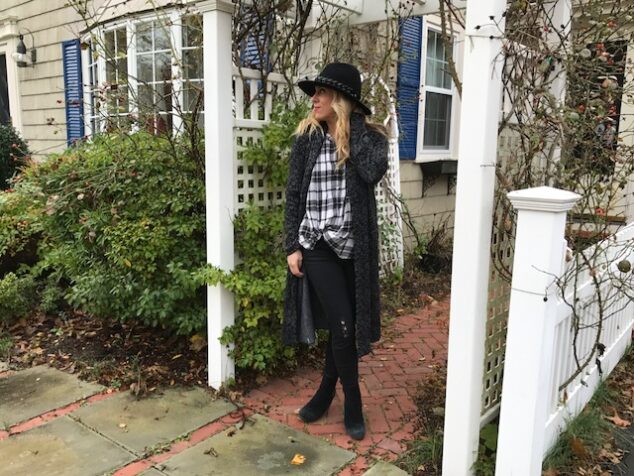 Happy WEDNESDAY!