This post is in partnership with Universal Pictures Home Entertainment
Calling all of my fellow MINION FANS!!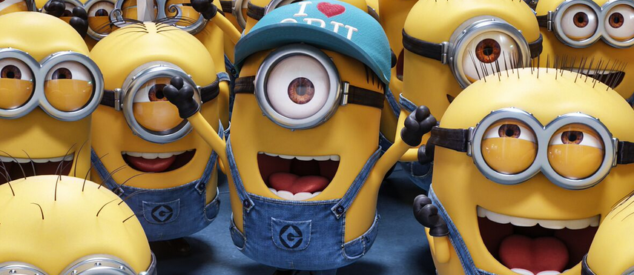 BIG NEWS TODAY!! Despicable Me 3 is NOW available on Blu-ray and DVD!!
That's right, you can enjoy the fun of Despicable Me 3 at home! My kids are super excited about this because after we saw it in the theater, they immediately wanted to see it again and again and again!
Despicable Me 3 on Blu-Ray and DVD
Illumination, the studio that brought you Sing, The Secret Life of Pets and the Despicable Me franchise, continues the adventures of Gru and his family in Despicable Me 3. After he is fired from the Anti-Villain League for failing to take down Balthazar Bratt, the latest evil mastermind to threaten humanity, Gru finds himself in the midst of a major identity crisis. But when a mysterious stranger shows up to inform Gru that he has a long-lost twin brother — a brother who desperately wishes to follow in his twin's despicable footsteps — the former super-villain rediscovers just how good it feels to be bad.
Starting TODAY (in stores) Despicable Me 3 Special Edition is available on Blu-ray & DVD. As you can imagine, the #1 animated comedy of the year is the ultimate holiday gift with an All-New Mini Movie, Minion Moments and more!
How cool is that!!??
The characters beloved by everyone – Gru, his wife Lucy, their three adorable daughters—Margo, Edith and Agnes—and the Minions provide hours of family fun in this heartwarming comedy. And to add to the cool factor, Walmart has an exclusive that features a limited time gift set with a super soft, PLUSH Minion backpack!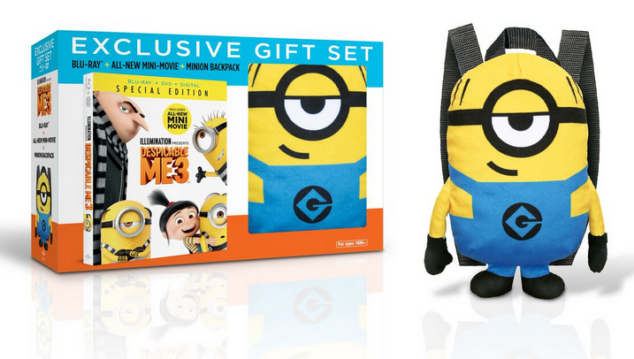 To celebrate the release, I thought it would be fun to do some holiday crafts "minion" style with the kids! I'm not the best crafter in the world, so I thought it would be in my best interest (for my kids) to use the Despicable Me Minions Gingerbread House Kit Pre-baked! There's nothing easier than something already pre-baked!
The kids were ADORABLE working together and building their Minion Gingerbread House! We had a blast!! I had to keep telling them NOT to eat the frosting! They kept trying to dip their hands right into it!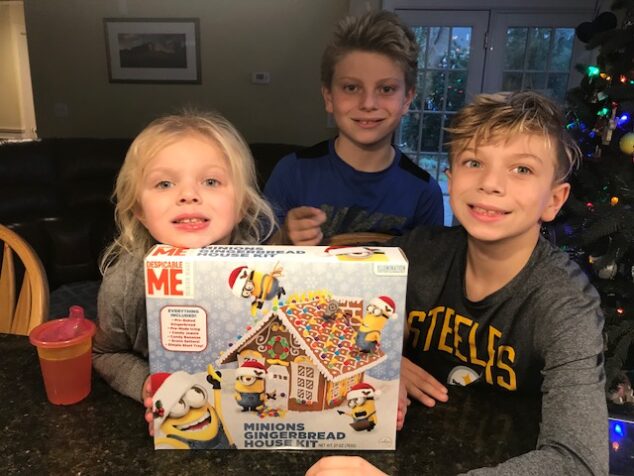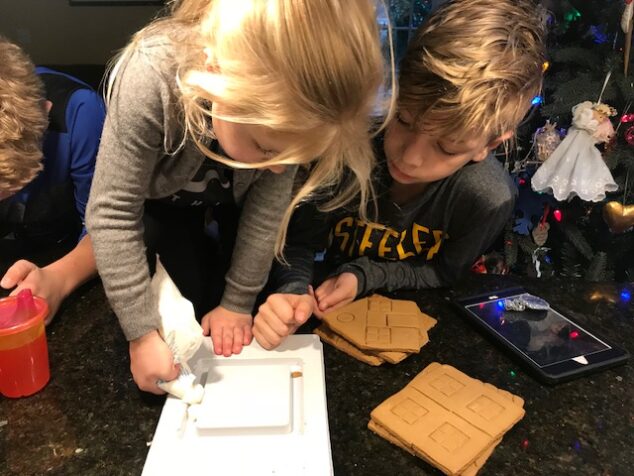 Talking GOOD teamwork!!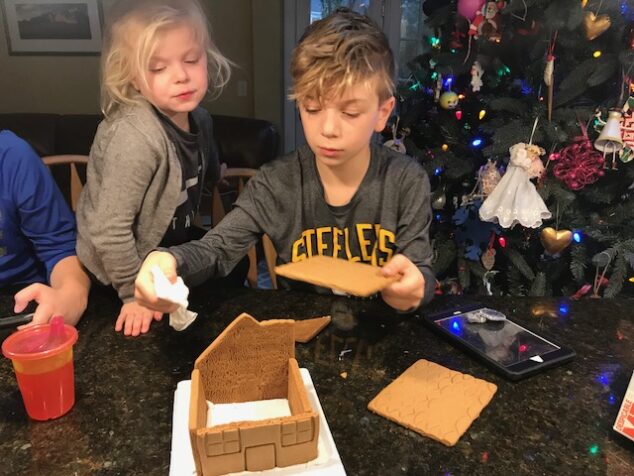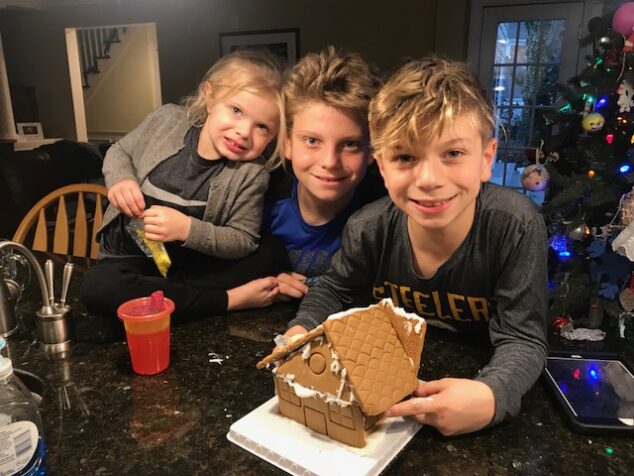 Celebrate throughout the season with picking up a copy of Despicable Me 3 TODAY!!
Enjoy!!