Six Years Ago Today My Life Changed in an Instant
I'll never forget driving Matt to the hospital on the night of January 29th, 2012. I was certain he had the stomach flu or (worse I thought) appendicitis. He had been experiencing horrible pains in his stomach all day long, but as the night went on he told me it felt like razors blades were cutting through him. That was when he said, "You need to bring me to the hospital." His pain tolerance is pretty high, so this scared me. In an instant I had my mom and dad with the 4 boys and off I drove to the ER. I think I hit every single pothole there was on the way to the hospital because he kept saying to me, "WATCH THE ROAD!" It's a joke now between us, but on that night I just wanted to get him there was quick as possible.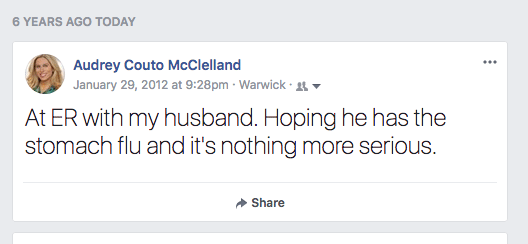 We got right in that night and immediately he was sent down for a cat scan, x-ray and blood work. They told us it might be a little bit to get the results, so I left him sleeping and drove to my parents house to check on the boys. Around 4AM my cell phone started to ring, I perked up because I thought maybe he would be able to come home, but instead all I remember him telling me was, "They found a tumor in my abdomen. Can you come back here?"
WHAT? A tumor? My husband was only 36 years old. A tumor? That's impossible.
I don't remember driving back to the hospital that night. It was a drive that I just sort of zoned out of. I knew where I needed to go and to be, so I just went there. To say I was scared was an understatement. I was frozen with fear. When I arrived at the hospital Matt was in a room and they had given him some pain medication to alleviate the piercing pain. What ended up happening was the tumor had poked a hole in his colon, so immediately his body was responding to the pain and havoc it was causing. They told me (Matt was pretty out of it) that they needed to do surgery on him. I called our doctor who recommended we transfer Matt to Rhode Island Hospital where there is a team of doctors he knew personally and felt comfortable with there. I started the procedure in getting him transferred (only 10 minutes from each other), all while hoping and praying I was making the right decision. I had a surgeon at the hospital I was at literally berate me for even thinking of transferring him… I'll never forget that doctor and how little he tried to make me feel. All I could think about was that he was the last doctor on earth I'd want touching my husband. His attitude was beyond unprofessional and I will never forget his name and never recommend him to anyone. I just wanted me husband to be OK. That was my goal.
After 2 or 3 hours, we were on our way to Rhode Island Hospital. When we arrived a team of doctors greeted us and got Matt set and ready for surgery. Everything went by in a flash. I had zero time to comprehend anything. When they took Matt off to surgery, all I kept thinking was, "Just make him be OK!" The surgery last 4 hours and was much more intense than they thought it would be. The good news was the tumor was out and they didn't see anything suspicious. The surgeon was very honest with me that the size of his tumor is usually indicative of cancer, but he wouldn't know for sure until the reports were back, which could take a week. Very long story short, Matt's tumor was a GIST tumor. They are classified as cancerous and so he needed to be treated. We opted to go to Boston to Dana-Farber where Matt was placed on a chemo pill for 5 years and would get routine cat scans every 3-6 months. It hasn't been the easiest of roads, but it could have been a lot worse. We know that and we count our blessings for that. My husband has been a trooper throughout it all… I am usually the bubbling, nervous wreck wife.
I've tried my best since January 29th, 2012 to count my blessings and live life with arms wide open.  I've learned a lot about life over the last 6 years. I've learned that family and friends become your anchors when you need them. I've learned that worrying and being scared about things in life is natural and it's OK to share those fears with people, it's not a weakness. I've  learned that the greatest blessings of all are the moments in being with the ones I love. And – perhaps the biggest one – I learned that a little girl named Victoria needed to be born. Victoria was our greatest blessing from what Matt went through 6 years ago. We were done having babies and I had just gotten to the point where I was OK with that decision. When this happened, all bets were off! I knew one more baby needed to be born and that was our little girl.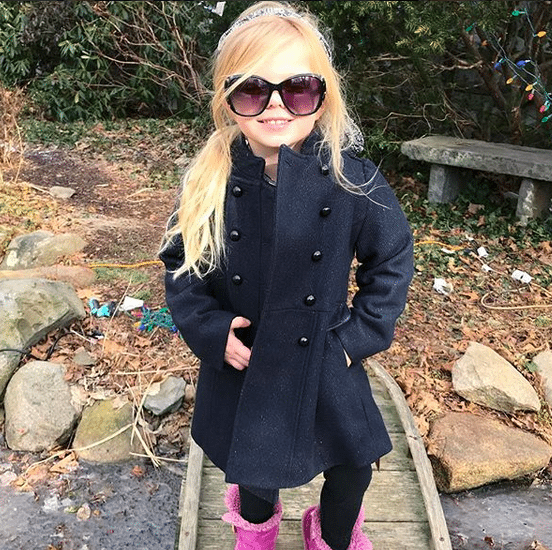 You never know what life has in store. All you can do is lead a happy, healthy life and stay positive. It's not always easy to be positive and stay on course, but it's essential to your life to try to be as much as you can! Even now as I write this, it's an additional eye-opener to be thankful for everything in my life right now. I need to continue to stay positive and be positive about everything. Arms wide open to the world and embrace love and life and everything!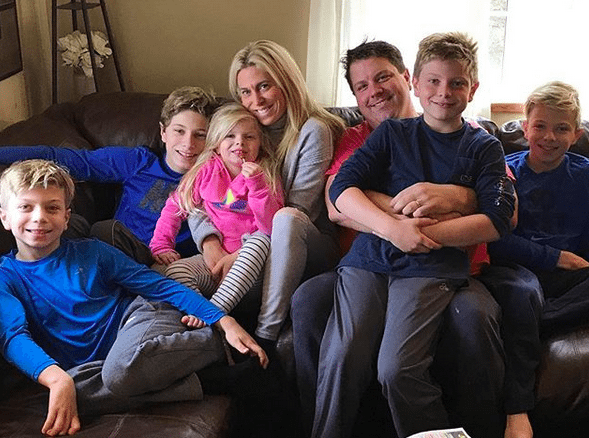 And to my husband… I love you so much. Thank you for being you. I love you lifetimes.