Ridiculously Easy Valentine's Day Crafts for Kids
Big secret here: I'm about the opposite of a crafty mom as you can get. Literally the opposite.
I love crafts. I love the thought of crafting. I love pinning things that I will "potentially" try to do. I love watching videos and reading articles about cool craft projects you can do with your kids, but I inevitably never do them with the kids.
Well… until now. Victoria loves to do arts and crafts. She will sit and color and draw and paint for hours! This weekend she sat in the living room while I worked for 3 hours straight making drawing after drawing after drawing. I saw this little spark of an artist and I knew that it would be fun to do something with her. Since I need craft projects that are entry-level for her (and me), I thought it would be fun to come up with some super, duper easy Valentine's Day crafts. I went to Pinterest and (literally) searched "Easy Valentine's Day Crafts for Toddlers" – thinking that they would be in my wheelhouse, too! I found 2 craft projects that looked fun, easy and adorable to do with her! Here's the best part – you most likely have the materials needed for these projects right at home!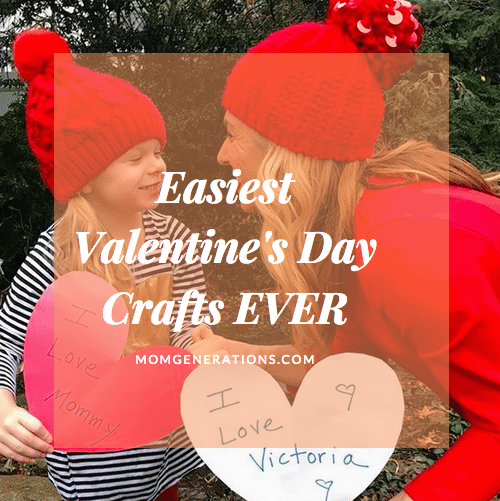 All you need: Construction Paper, Paint, Scissors, Marker and Crayons
I thought it would be fun to video them rather than just write out the steps! After all, we're ALL in this together, so you can see how I managed with my girl! And please remember – in our house, there's never (ever) a dull moment!
Project #1:
Project #2:
I told you they were easy! Make sure you're always on the hunt for Ridiculously Easy Valentine's Day Crafts for Kids! It's the best way to enjoy some one on one time with our family and really create some adorable crafts!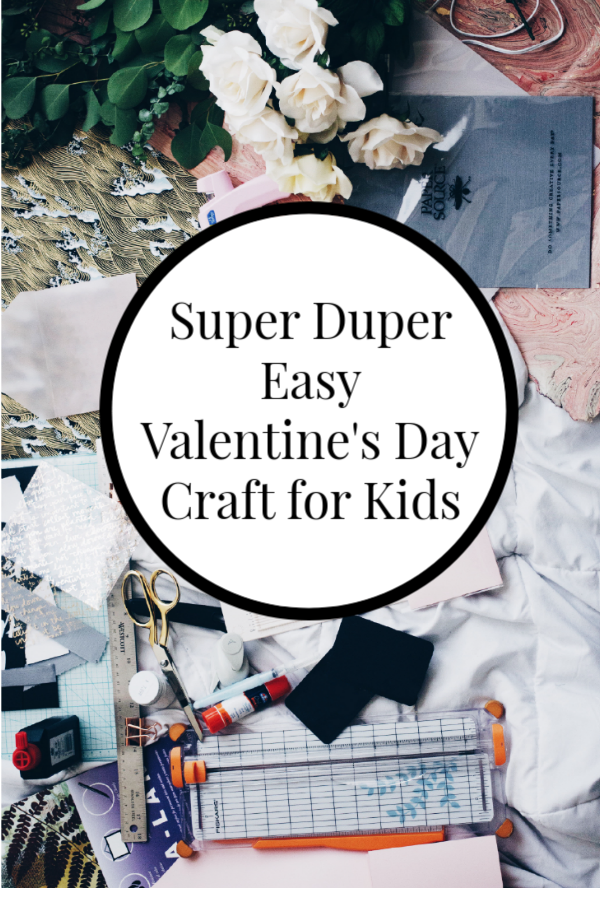 Enjoy everyone and HAPPY Valentine's Day!