Beginner Workout – 15 Reasons Why You NEED to Workout. I committed to myself this year that I would get in shape. No more excuses about being busy. No more excuses about not having enough time. No more excuses about not wanting to wake up extra early. It's time and I know it from my head to my toes. I was an athlete throughout my childhood, teenage years and early adult life. I used to workout out all the time and eat healthy and truly treat my body like a temple. It was important for me to feel good mentally, emotionally and physically. It really helped make me a motivated, determined, dedicated and successful young woman.  It doesn't matter if it's a beginner workout or not – you just want to kill it and get yourself moving.
Beginner Workout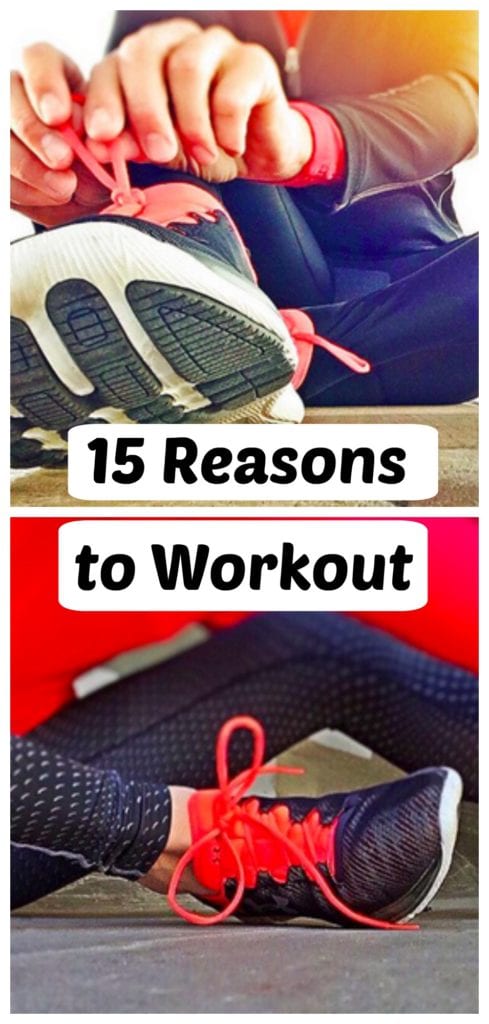 Fast forward to present day, I'm an (almost) 40 year old woman and I really want and need to get myself back in shape for my body, mind and soul. I swear as I've gotten older I need it more for the mental and emotional benefits than I do the physical. I CRAVE being able to let off of stress and steam with a good workout! It always makes me feel so much better. When January 1st rolled around this year, I committed to working out 4-5 times a week. Nothing crazy. Nothing over the top. Just walking and light running. The I got hit with an awful cold that turned into bronchitis. I had this for 3 weeks straight! It was horrible! I couldn't do anything and it really brought down my spirits. As soon as I was feeling 100% again, I tried to get myself back into the workout groove, but I couldn't do it. I kept coming up with more and more excuses. Finally when Ash Wednesday rolled around (Valentine's Day) I said – ENOUGH! Instead of sacrificing something I love this year for Lent… I'm bringing in something that I know I NEED to commit to for myself. So for Lent I have committed to getting myself back into the workout routine. So far, so good! I have worked out in some capacity for the last 7 days. I've walked. I've jogged. I've run. I've done something and I'll tell you what – I've NEVER FELT BETTER!!
Beginner Workout – WHY YOU SHOULD WORKOUT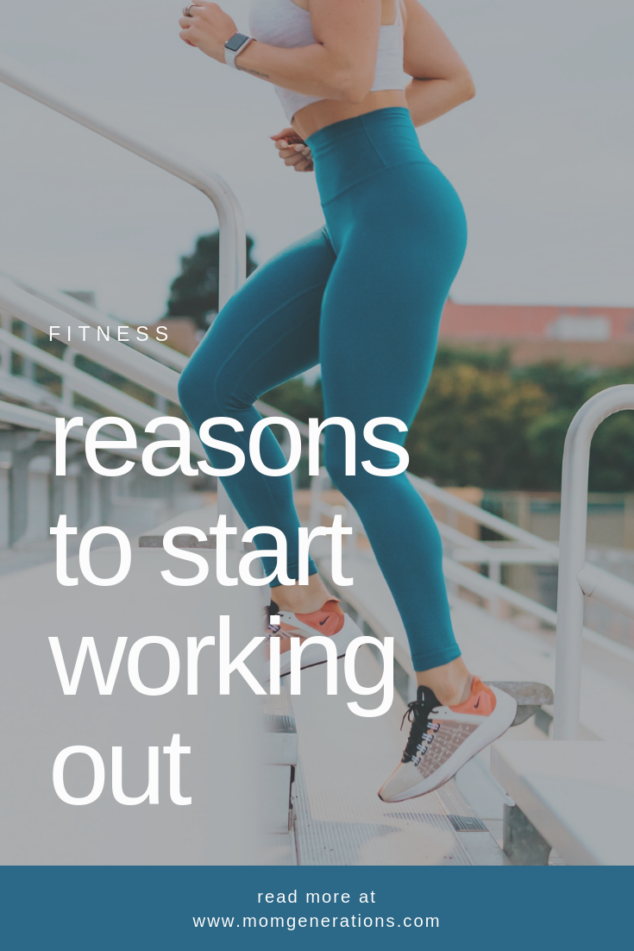 This is what I needed. I want to be a fit mom inside and out for myself and my family. I owe that to myself. And I deserve this for myself, too.
I want you to join me this year. I want you to be part of this with me. I hate doing things along, so I would love the support, too! Let's get ourselves healthy inside and out. Start off little and build up! My mom is biking 10 minutes a day and then walking 10 minutes, too! We're not training for marathons and Iron Man competitions… we're just training for ourselves, for peace of mind and body and soul.
Beginner Workout – Start from the Beginning
Why should you workout? What can it do for you?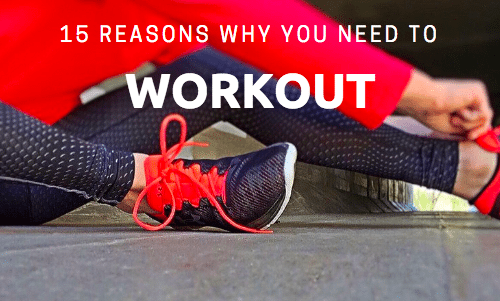 Beginner Workout – HERE IS YOUR REASON:
1) You're going to boost your energy levels! It's been amazing seeing how much energy I'm starting to have again! I was feeling so tired throughout the day in January… really needing a caffeine fix around 3 or 4PM every single day! NOW? Nope!! I feel it throughout my body!!
2) Your confidence is going to feel sky high! I have to say, this one isn't something that I'm just saying… this is for real! When I workout I feel that I can accomplish anything. I feel confident about everything – work, life, friendships, you name it! It's wonderful!
3) You're going to start sleeping better. I have always slept better when I was in a routine with my workouts. It's almost like your body just knows that it needs it and it's a reward for taking care of your body, mind and soul. I'm trying to get my husband to workout regularly because I want him to see the benefit of better sleeping, too.
4) You're going to see your stress melt away! Believe me, I put a ton of stress on myself. I'm pretty much the sole provider in our family, so stress for me is always HIGH! Working out has been great for me because I am seeing and feeling stress not creep up and other me as much. Mentally I'm feeling more confident, so any stress that I'm feeling gets sweat away! I have to say – this for me is the most important part of working out!
5) It's also a great thing to do with friends! You can be social! I started walking and running with a group of neighbors before we moved and I really loved the social part of it too! It was nice having other women hold me accountable. I needed it! It was a total beginner workout.
6) My skin also looks better than ever when I workout! It's a great benefit! I always start to break out a little with the extra sweat, but it does clear up… but I love having my skin start to glow!
7) Supposedly it will cut down on you getting sick, too! Hey… with 5 kids – I'll take this and hope it works, too!!
8) It's amazing for HEART HEALTH – I hope this is true for you all! A Beginner Workout is something fun!! As someone who comes from a family with heart disease, this is a HUGE factor for me in continuing my workouts, too! I'm not getting any younger!
9) GREAT for your muscles and (honestly) ever piece of your body!! if you're running or walking or biking or swimming or doing yoga… whatever it is that you're doing – DO IT!!! You are literally rewarding your body!!
10) It's going to make you feel HAPPY. I talked about confidence above, so this goes hand in hand with it… you will start to feel happier about everything!
11) One big reason is that you CAN workout. Take that in for a second… you CAN workout. Do you know how many people right now would love that opportunity, but they can't for various reasons. Own and honor the fact that you CAN workout.
12) You'll see that you will start to get more done when you start working out regularly. You'll become more organized … it's wonderful!
13) You will start to lose weight and see your body transform in a healthy way. This is a BIG motivator for many and it's something that will (hopefully) keep you going and moving!
14) Working out has been linked to sharpening your memory and boosting brainpower! BOOM! Love this!
15) You'll be proud of yourself… and this is a wonderful way to feel about YOU!
You can do it, I promise!