Disclosure: This is a Disney Studios/ABC Event. I've been invited as media to cover it and all opinions are my own.
I'm still processing the fact that I'm heading to LA this weekend for the red carpet event for A Wrinkle in Time!! I honestly, can't believe it!! I first read the book years and years ago and fell in love with it, still till this day… it's one of my favorites reads! When I heard that it was being made into a movie, I was over the moon. And then (hold me) I heard who was IN the movie and was thrilled – OPRAH, MINDY and REESE? Are you kidding me? Insanely amazing! So… as you can imagine, when I received the invitation to head to LA for the red carpet event and interview the cast – I LEAPED at the chance! Not to mention, I also get to experience a fun ABC TV events, too!!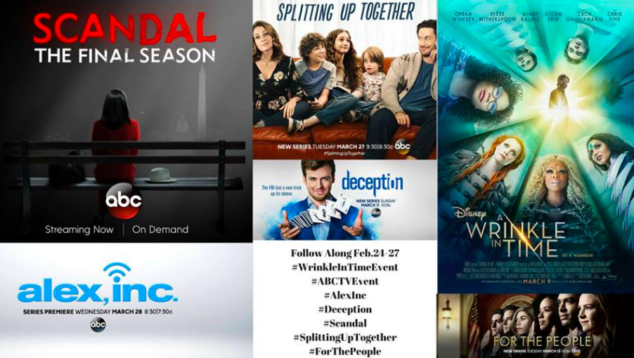 Let me bring you through the LA experience that I get to attend with 24 other influencers… I'm gearing up for RIGHT NOW! I'm also going to include all the hashtags so you can follow along with us! You're going to get lots of access and lots of cool information!
First up! We will be heading to the red carpet premiere of A Wrinkle in Time! I mean – I just cannot wait for the list of me to see this movie! The cast is amazing. The trailer looks extraordinary.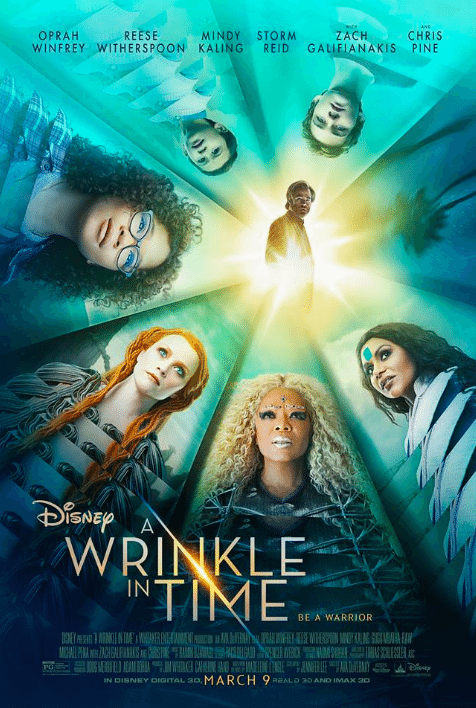 We will be screening this movie on Saturday night (follow hashtag #WRINKLEINTIMEVENT) and interviewing (OMG… Oprah!) on Sunday.
I'm so excited just to be in the same room with her! I mean… it's OPRAH! And then on top of that we get to interview Reese Witherspoon, Mindy Kaling, Storm Reid, Gugu Mbatha-Raw, Rowan Blanchard, Levi Miller & Deric McCabe. AND!!!!!!! Director Ava DuVernay and Screenwriter Jennifer Lee. Talk about a STAR POWER KIND OF DAY!!
After this insanely amazing afternoon, we get to attend our first #ABCTVEvent and interview Bellamy Young – the awesome – Mellie Grant, Madame President of the United States from Scandal, which is on ABC. I have been a devout watcher of Scandal throughout the years, so I'm anxious to hear her thoughts on the final season of Scandal.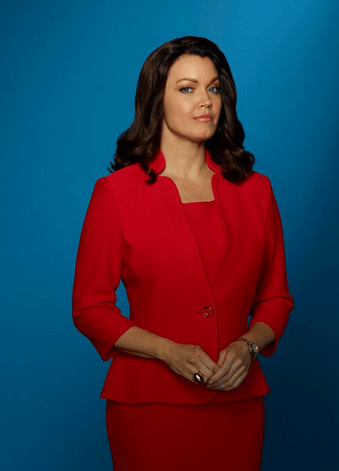 Bellamy actually has a part as "Camazotz Mom" in A Wrinkle In Time.
Please make sure you're following these hashtags ALL DAY on Sunday: #WRINKLEINTIMEEVENT #SCANDAL #TGIT AND #ABCTVEVENT
Ready for Monday??
We will be screening the first 3 episodes of Splitting Up Together and interviewing Oliver Hudson ("Martin"), Lindsay Price ("Camille") and Executive Producer/Showrunner Emily Kapnek!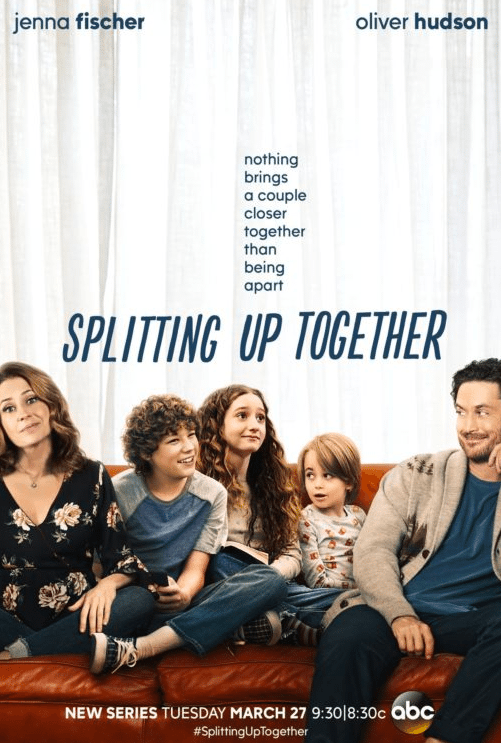 I have to say… I love Oliver Hudson! He's awesome and funny and I love his Instagram feed! I'm excited for this show because it looks funny and it's something that many of my friends seem to be dealing with right now! Anxious to see the spin on this topic!

Nothing brings a couple closer together like being apart. Splitting Up Together is the story of a couple whose marriage is reignited by their divorce, coming to ABC on Tuesday, March 27 at 9:30|8:30c.
PLEASE FOLLOW HASHTAGS: #ABCTVEvent and #SplittingUpTogether
Next up…
DECEPTION!!

We are going to be screening the first episode of the new ABC drama Deception coming to ABC on March 11th at 10/9c. Then we're going to have an open Q&A with Creator and Executive Producer Chris Fedak & Co-Producer David Kwong.
PLEASE FOLLOW HASHTAGS: #ABCTVEvent and #Deception
AND THEN…
We'll get to interview A WRINKLE IN TIME Costume Designer Paco Delgado before we HIT THE RED CARPET FOR THE EVENT! I mean… the costumes MAKE the movie!! They are such an integral part of the characters and transporting us to the world… I'm dying to interview him!!! AND THEN WE'RE OFF TO THE RED CARPET!!!!!
FOLLOW HASHTAG: #WrinkleInTimeEvent
And our last day…
We will be screening the first episode of "For The People" and having a Q&A with Jasmin Savoy Brown ("Allison Adams"), Susannah Flood ("Kate Littlejohn") and Wesam Keesh ("Jay Simmons")!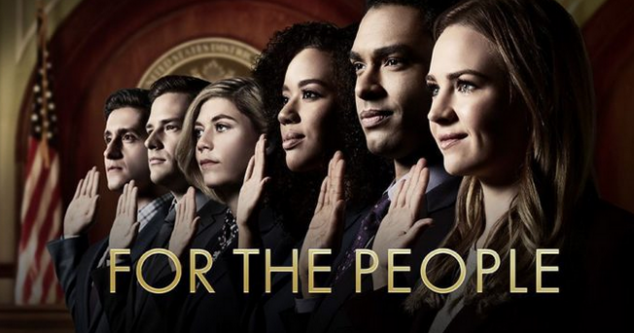 This show looks great, so I'm excited to be watch and check it out!!
PLEASE FOLLOW HASHTAGS: #ABCTVEvent and #ForThePeople
And then…
We're going to screen the first two episodes of "Alex, Inc." I've been excited about this show because I'm a BIG Zach Braff fan!! Based on the podcast StartUp, Alex Schuman (Zach Braff, "Scrubs") is a brilliant radio journalist, husband and father of two who is about to do something crazy – quit his job and start his own company. He quickly discovers it's going to be a lot harder than he thought.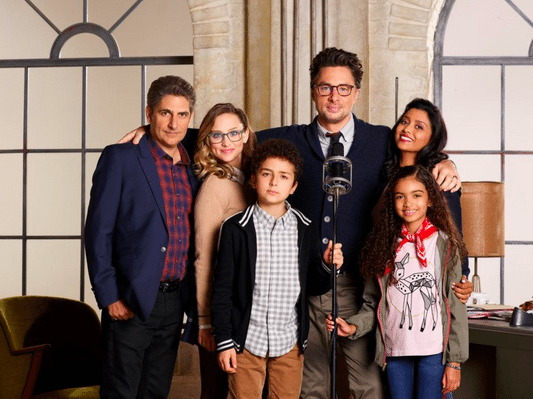 After we screen the show, we're going to have an open Q&A and photos with Zach Braff ("Alex Schuman") and Tiya Sircar ("Ronni Shuman") and Executive Producer Matt Tarses.
PLEASE FOLLOW HASHTAGS: #ABCTVEvent & #AlexInc
As you can see, it's going to be quite the few days!! I'm thrilled and just cannot wait!! Love for you to follow along on the all the FUN!!!