A Basket of Gloves at Grandma & Pop-up's House, Bringing "Old School" Home!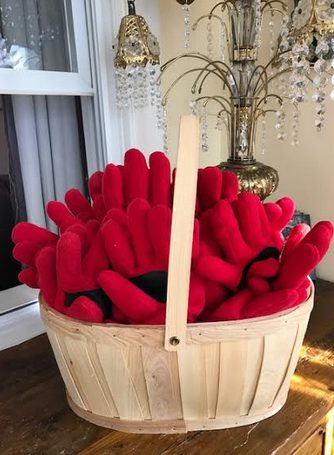 Pop-up and I live in Rhode Island. We have 12 grandkids (ages 20 months – 17) and we're the luckiest grandparents to have all 12 live in Rhode Island, too, all within an hour drive.
It doesn't snow "crazy" here all winter long, but when we do have a snowfall, a blizzard, sometimes just a couple-inch dusting or cold weather, gloves and mittens become prime items. I mean, kids can play outside in pants, sweaters, even sneakers, but their hands need to be warm for everything snow and everything cold – snow angels, snowballs, snow forts, sledding, football, soccer, and all else.
If hands are cold, fun is fleeting.
Enter a Basket of Gloves (mittens for the little ones), at-the-ready-at-the-door, all in the same place, all the same color, easy to store, easy to see, all winter long, in a variety of sizes. I picked up these bright red ones (to find the missing ones easily) this past Christmas season for $5.00 each at a nearby discount store.
Here's the deal.
There's kinda no excuse to stay inside.
Let's go PLAY outside!
Pops and I can throw their wet clothing in our drier. We can put their wet sneakers near our heating units. And we always have a supply of dry socks.
It's the gloves and mittens that make or break a, "Let's go PLAY outside!"
"Old School" play!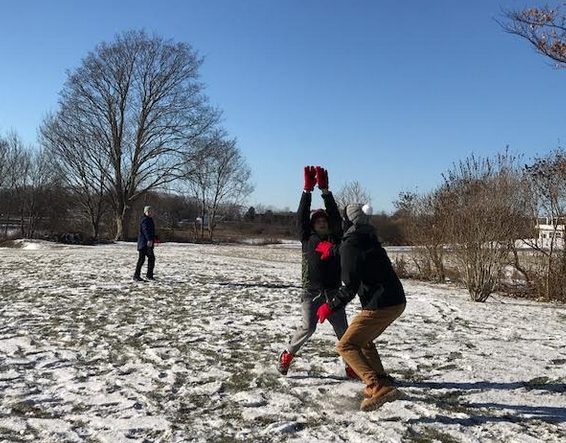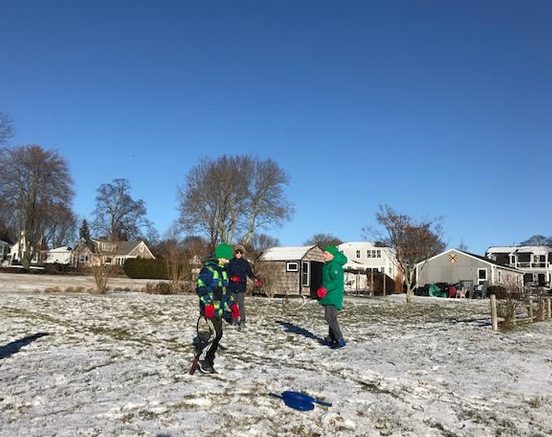 Outside. Spontaneous. Memorable. Every Single Time.
And then the warm-up at the fire pit with hot chocolate.
Of course!