Nintendo Labo is a Nintendo Switch Game Changer
My kids are avid Nintendo players. Dare I say it, they're obsessed with Nintendo. Believe me, I get it. They have never known me as a "gamer" per say, but believe me – when I was their age I loved playing Nintendo every single chance I got with my sister and 2 older brothers. I'm totally aging myself right now, but the Nintendo Power Pad was my favorite accessory!
Well… yesterday I spent the afternoon feeling like a kid again!
I was among the first to experience Nintendo Labo!
Nintendo Labo is a series of DIY kits crafted to work with Nintendo Switch! You literally build Toy-Con creations from cardboard and bring them to life with your Nintendo Switch. As a mom I love it because it's wonderful to see the creative and digital world merge together for my kids. They are growing up in a true digital age and have amazing technology around them like Nintendo… so I love seeing Nintendo bring in the importance of creation through building, making and discovering. Nintendo Labo truly does embody MAKE – PLAY – DISCOVER. It was extraordinary!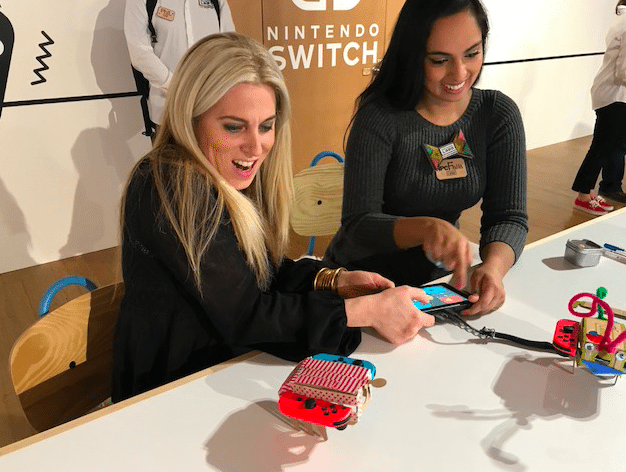 And……. getting to experience it first-hand was out of this world!!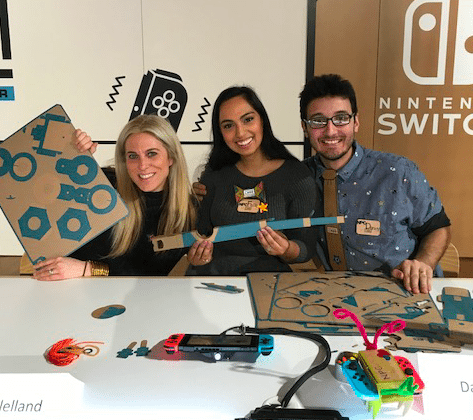 It was super cool making, playing and discovering. Hoping this gets me some gaming street cred at home with the boys. And it was awesome partnering up with YouTube's "Nintendo Power Couple" to make a fishing pole! They were the nicest and coolest couple! If you're not following them on YouTube, GO NOW right here!! What was really satisfying was seeing the creations come to life with the Nintendo Switch! After creating and having fun with that experience… you move right onto another!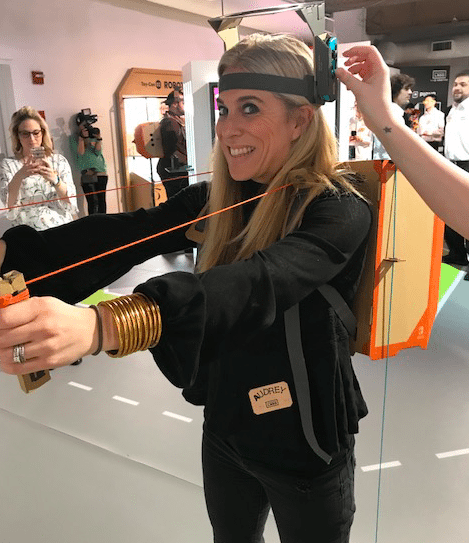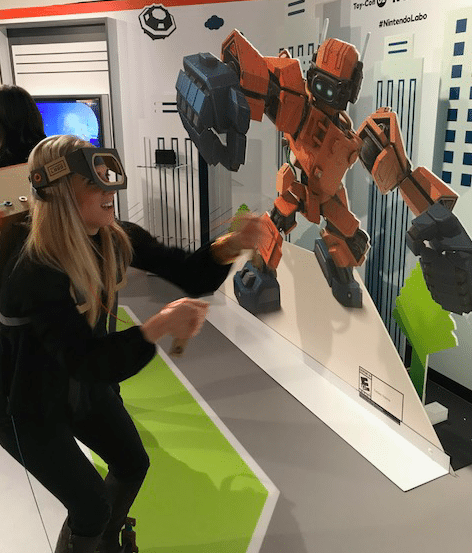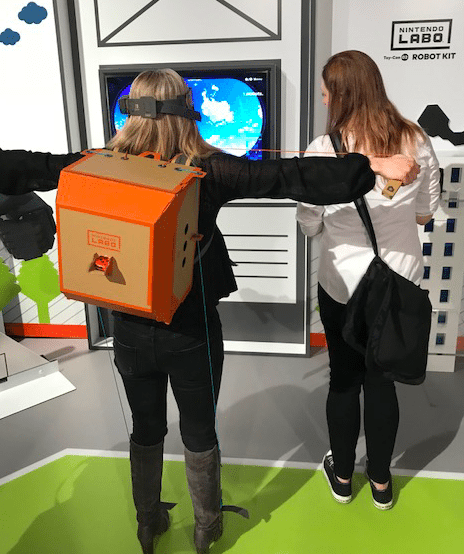 I had a blast being a ROBOT and walking, stomping, punching, flying and driving! My kids would've been proud, VERY proud of my gaming skills!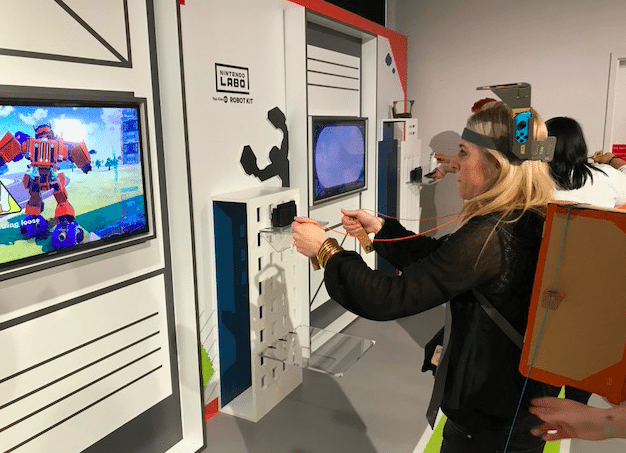 The experiences with the Toy-Con creations and the Nintendo Switch was really game changing, super cool!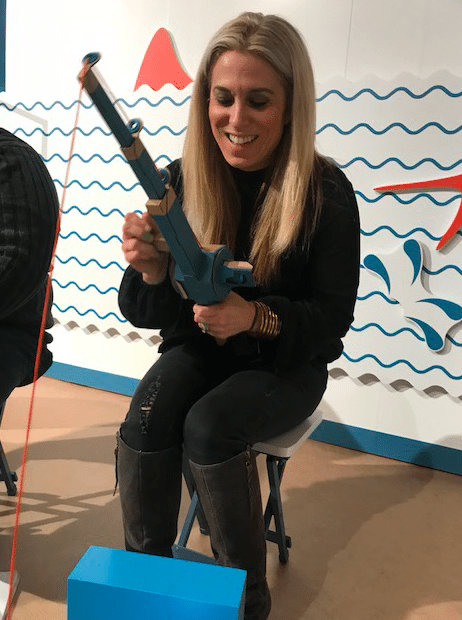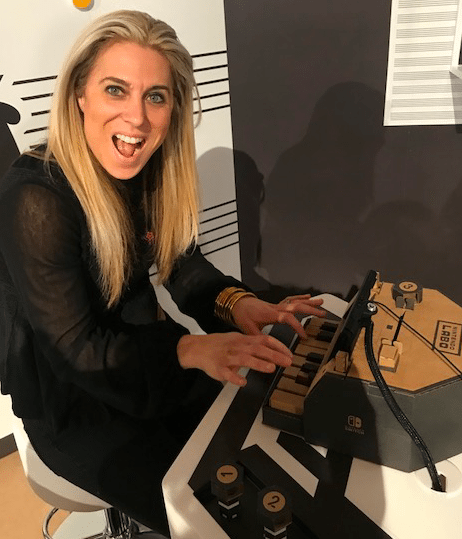 You can PRE-ORDER NOW!

Gigantic thanks to Nintendo for the amazing afternoon event! I love every single second of it!
Disclosure: Nintendo Partner.