Disclosure: This trip was sponsored by Disney. All travel expenses were covered.
I found the perfect dress.
I found the perfect shoes.
I brought all my hair and makeup needs and accessories.
I brought along jewelry, various handbags and different wraps to wear with my dress.
I was – as best as I could be – red carpet ready for the A Wrinkle in Time premiere this past Monday night (2/26).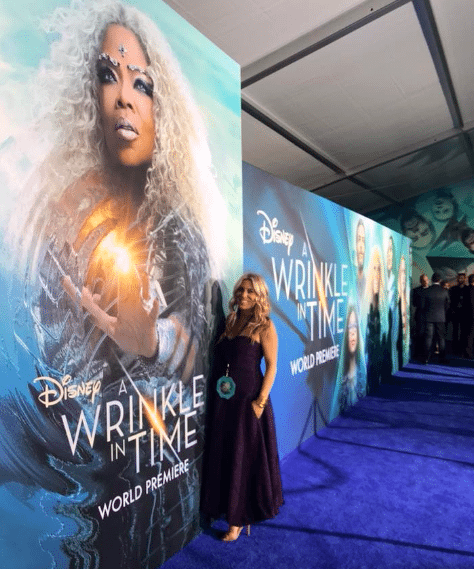 I fell in love with the book A Wrinkle in Time years ago. I remember reading it and just loving Meg. She was such a strong force and such a hero to me. When I heard that Disney was making A Wrinkle in Time, I was thrilled! But when I saw the all-star cast… I was beyond thrilled. I mean, Oprah? Reese? Mindy? Ava? You can't get better than that! Strong, beautiful women coming together to bring some magic to the world. I loved it.
But then?
I got that magic email inviting me to attend the red carpet premiere and interview the cast.
I was speechless and couldn't write back quick enough that I was IN!!!!!!!!!!!!!
The best part for me was that I got to experience the red carpet with my best friend Vera. I've never attended a Disney event with a red carpet premiere before, so this was all new to me. I was so excited to get dressed up and be part of the magic and wonder that happens during red carpet premieres!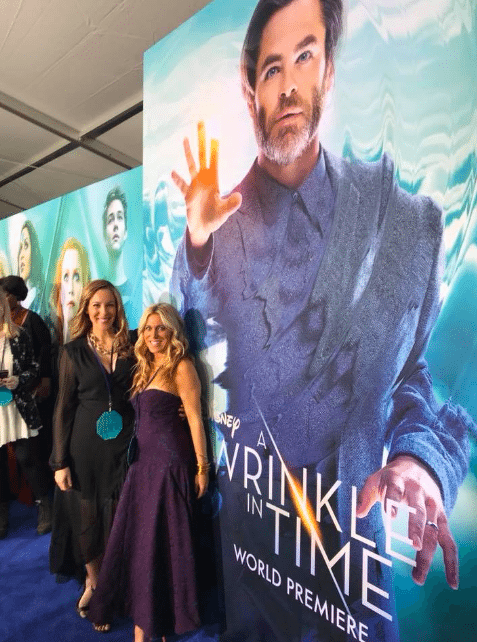 As soon as we got there, it was beautiful madness… and I mean that in a good way!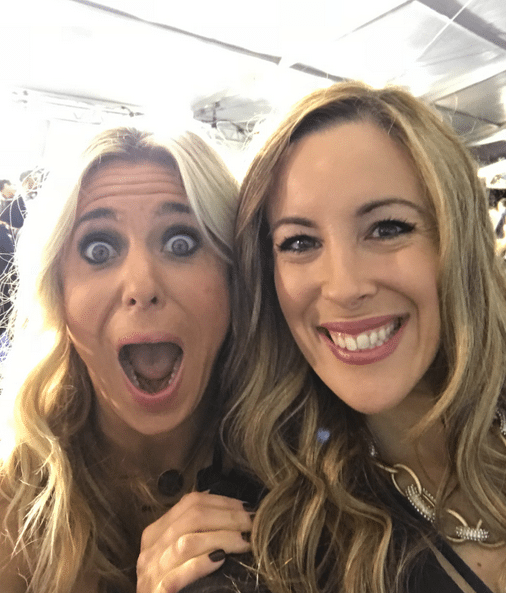 As we all made our way onto the red (OK, blue!) carpet, you could hear masses of people calling "Oprah!" … "Reese!" … "AVA!" It was exhilarating! It was electric! It was so fascinating being right there in the middle of it, watching and observing and be part of the full experience, too!
It was just awesome being there with my blogging friends! Everyone was in the moment and really taking everything in! It was just a crazy cool red carpet experience! I was so happy to be part of this, it really was just a dream com true for me!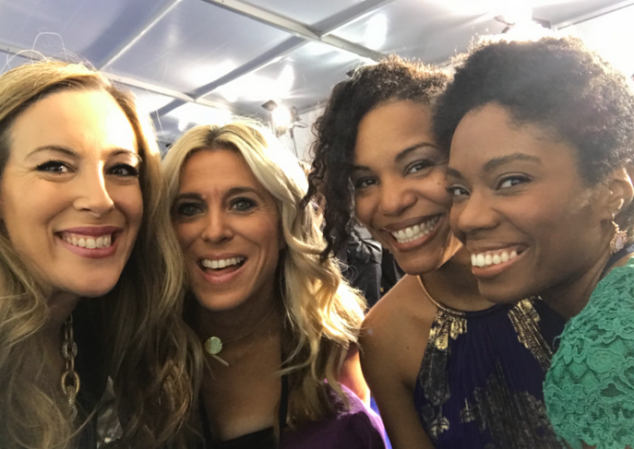 After we walked the carpet, we went into the theater to screen A Wrinkle in Time again! Seeing it for the second was wonderful because I really took in the lines and the messages. We also had just come off of interviewing the cast, so I really felt connected to these characters and to Ava. We weren't allowed to have our phones in the theater, but I was happy to get some photos shared to me from Disney!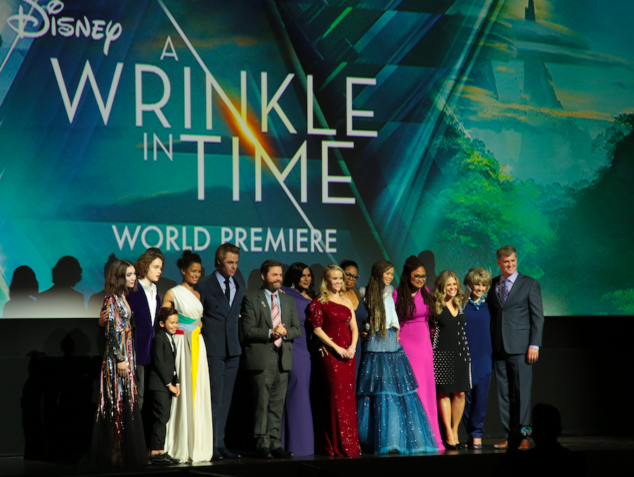 Photo Credit: Disney/Alex J. Berliner
The coolest part of the night was then getting to be part of the after-party! I mean, I was AT AN AFTER PARTY WITH THE CAST AND CREW of A Wrinkle in Time! I still can't quite process that yet! It was just phenomenal! Absolutely phenomenal! I didn't want to hound any of the stars, so I walked around with Vera just taking everything in. We saw Oprah. We saw Mindy. We saw the entire cast of Blackish. We saw Ava. Everywhere you turned, there was somebody famous! It was surreal!
At the end of the night, the party started to weed out a bit… so I did feel comfortable enough at that point to ask some of the stars of A Wrinkle in Time for photos. They were all beyond gracious and accepted without any hesitation!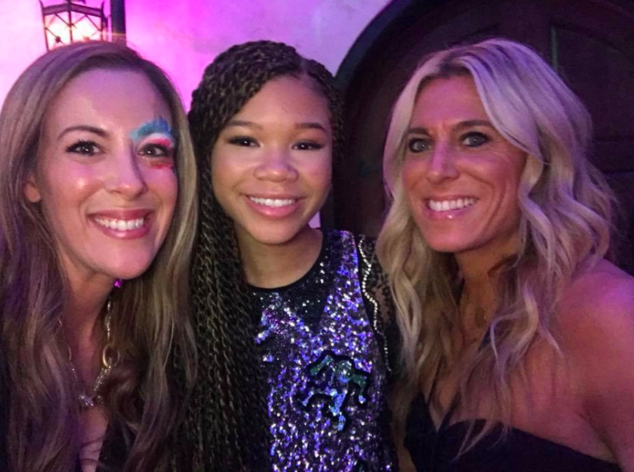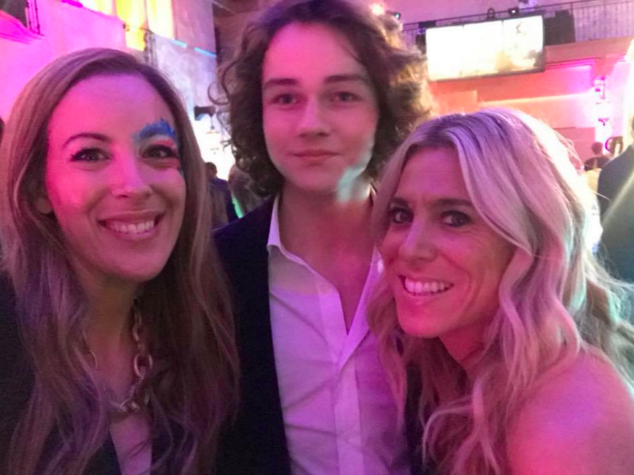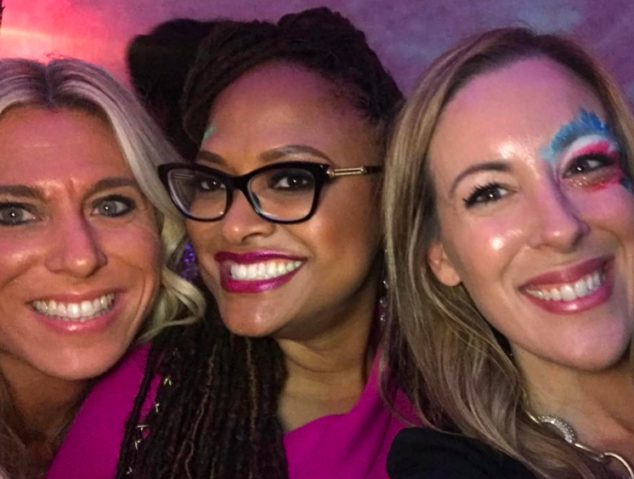 I mean, amazing. Right?
I still can't get over that I met these 3!
The experience was EXTRAORDINARY. I literally floated back to the hotel that night, just really thankful that I got to be there and see these women that mean so much to me. I was so happy to be there with some of my best blogging buds who really felt the magic, too.
Thank you so much to Disney and Marshall for this experience.
Make sure you see the movie on March 9th, 2018!!
Website and Mobile site: disney.com/wrinkleintime
Like us on Facebook: https://www.facebook.com/WrinkleInTimeMovie/
Follow us on Twitter: https://twitter.com/WrinkleinTime
Instagram: https://www.instagram.com/wrinkleintime/
Hashtag: #WrinkleinTime