CleanWell Hand Sanitizers to the rescue ~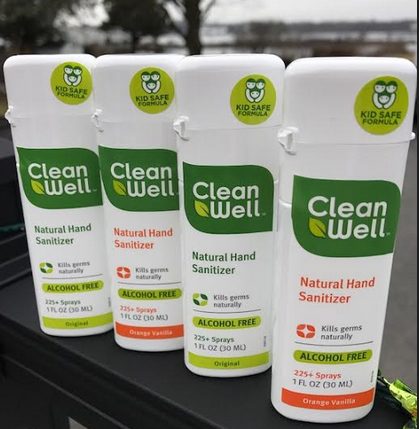 As a Grandma of 12 precious grandkids, there is nothing more important to me than keeping them happy, safe and active.
But generally with active, comes a bit of (or an abundance of) germs.
Germs are the enemies of grandparents, believe me. And during the winter season, germs are the ultimate enemy.
Take this winter – 2018 has been the highest flu hospitalization rate since the CDC started keeping comparable records in 2010. Since children can't avoid school and we don't want them to miss fun activities, there are products we can always have on hand (literally) to protect our grandkids, kids and ourselves from daily germs.
Enter into my life CleanWell Hand Sanitizers: 
CleanWell hand sanitizers kill germs with a patented formulation of thyme. This natural formulation leaves skin feeling soft and it won't
sting cuts.
I have fought the battle of hand sanitizers that make my grandkids wince in pain when a myriad of unnatural ingredients and alcohol penetrate cuts and chapped areas of hands. I know this pain myself and it is unbearable.
Not so with the soft, soothing ingredients and feel and natural scents of CleanWell –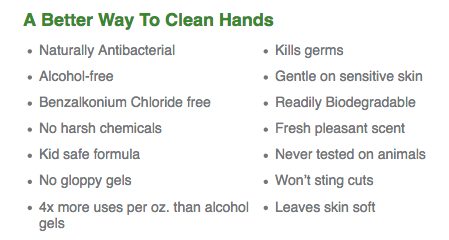 The containers are sleek with a secure hinged top, making it very convenient for me to keep in a pocket of my purse (I love this feature)…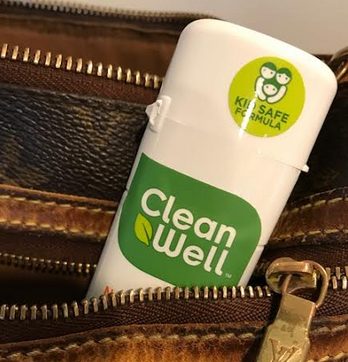 … and also sleek and kids' safe enough for older kids to easily apply a spritz of CleanWell themselves before a treat out with the grandparents –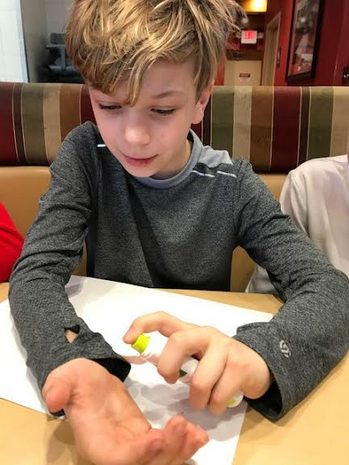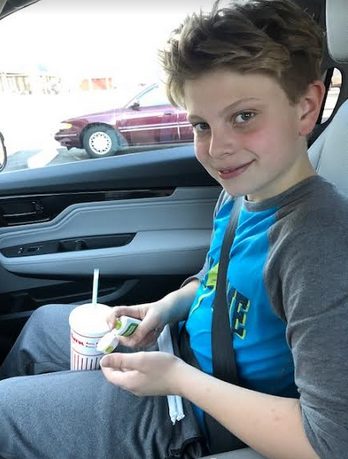 Or after a competitively active sports afternoon with friends!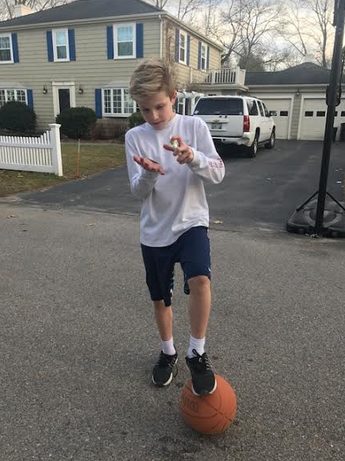 I think the most remarkable quality goes back to CleanWell's natural non-sting formulation and subtle fresh scents (Original and Orange Vanilla)  that allow me to easily apply this hand sanitizer even to my youngest grandkids, the ones who need clean-hands supervision so very, very much. The kids who will run from hand sanitizers that sting or overpower them with scent. The ones who do not independently wash their hands, yet touch everything in sight and put so many things into their mouths.
The kids who need a safe, effective hand sanitizer before AND after group activities with other young children!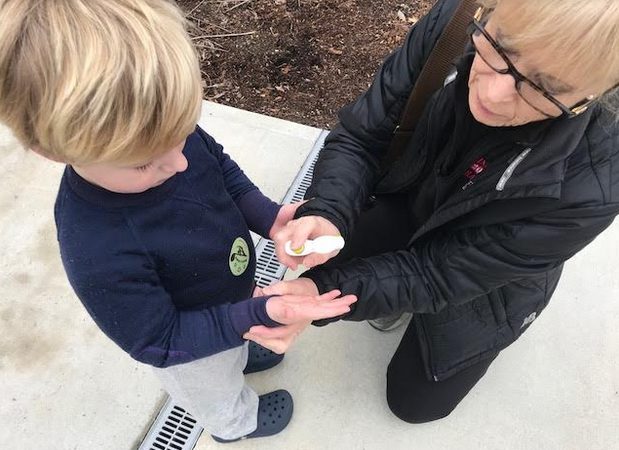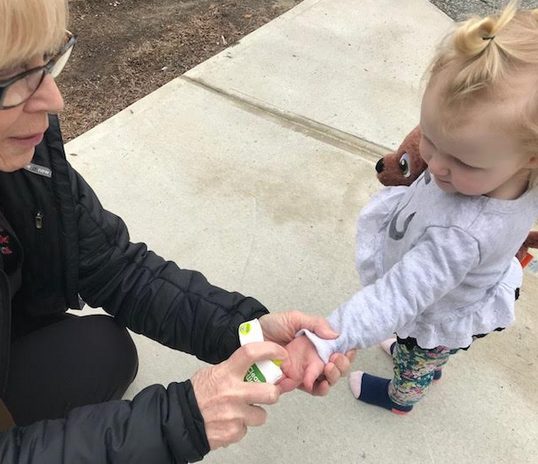 For anywhere I take my grandkids outside, or a rainy day inside waiting to bust outside, CleanWell Hand Sanitizer is for me…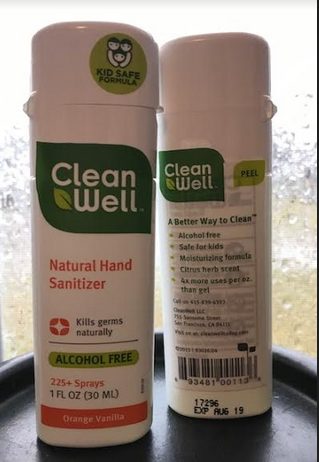 It's that extra layer of confidence in the health, safety and well-being of my priceless, active treasures of my life – my grandkids.
And, of course, the adults in our family, too!
Because no germs are the only germs!