Simple Guacamole Recipe – it's one thing I'm always on the hunt for when it comes to creating an easy dish. I hate looking for dishes that are hard to make. I love being able to explore some easy and simple recipes. We're BIG guacamole fans in our house. We do Taco Tuesday every single Tuesday night – it's become our "thing" as a family! Since we're big into having family dinners at home, it just works. My husband has perfected a Simple Guacamole Recipe that is sure to delight!
Simple Guacamole Recipe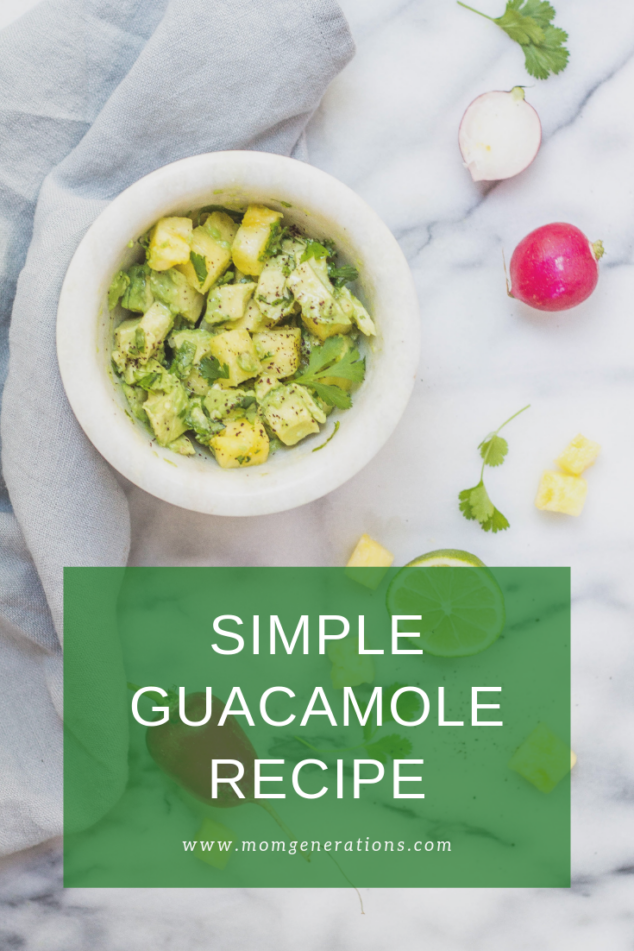 Are you ready for this? I love sharing the Simple Guacamole Recipe  because anyone and everyone can make it! I'm not the best in the kitchen, but my husband is a master! He's been a foodie his entire life AND he has his own gourmet condiment food line called The Backyard Food Company. My husband's passion is food, so he loves to create for our family whenever he can! I'm a HUGE guacamole lover, so this weekend he made some for me and (on top of that) enjoyed showing me how to do it, too!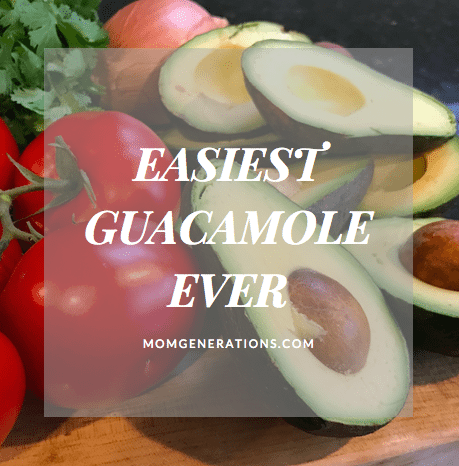 Simple Guacamole Recipe Ingredients:
All you need for this super, duper easy recipe is: 6 avocados, 2 vine tomatoes, 1 medium onion, salt and pepper and lime juice. I know people are always asking me about avocados – I would suggest when you buy them – to feel them. If they are on the softer side – GRAB THEM! Don't let ones that are too hard go by! You want to make sure you're buying ones that will work and are ripe. Just like you would take the time to find different fruits and veggies that work for your meals – same goes for these. I love being able to create these delicious and yummy recipes with fresh ingredients!
How to Make Simple Guacamole Recipe:
That's it! And then you just mix and done! Let me just say this again – THAT IS IT!! I love that this is so easy and so doable and so practical for everyone! You can make this with your eyes closed! OK… not that you would, but you could!!
Video Making Simple Guacamole Recipe
I love being able to tell you it's easy, but I love being able to SHOW YOU it's easy! Come on and take a look! It's a quick video – I promise! You'll even get a kick out of my husband commentating!
What do you think?
Easy. Doable. Delicious.
With Cinco de Mayo coming up soon, I love being able to share some fun and easy recipes with you! You don't want to miss out on having a celebration with your family and friends. I love being able to find the best ways to bring everyone together around a table! It's always more fun with yummy food! And do what we do – we make this recipe year round, not just for a specific day or holiday! We love having this good fat recipe for everyone to indulge in!
And who doesn't love a fabulous GUACAMOLE?
Check out our YouTube Channel showcasing more of what we do as a family together, too!!