5 Ways to Be Mindful with your Kids
I spent an amazing afternoon at an event last week hosted by MomTrends in NYC learning all about Headspace and Mindful Parenting Tips. Being mindful is something that's very important to me.
Mindfulness is… being present in the moment. Not just being present, but truly being fully present. We all know that life can get crazy and busy, there are many times I feel like I'm being pulled in 10 different directions with my kids and work and just my daily responsibilities. It's not always easy. It's not always pretty, but it's my reality at times. Practicing mindfulness is a wonderful way to slow down and really understand that it's important to take a breath and bring in the moment.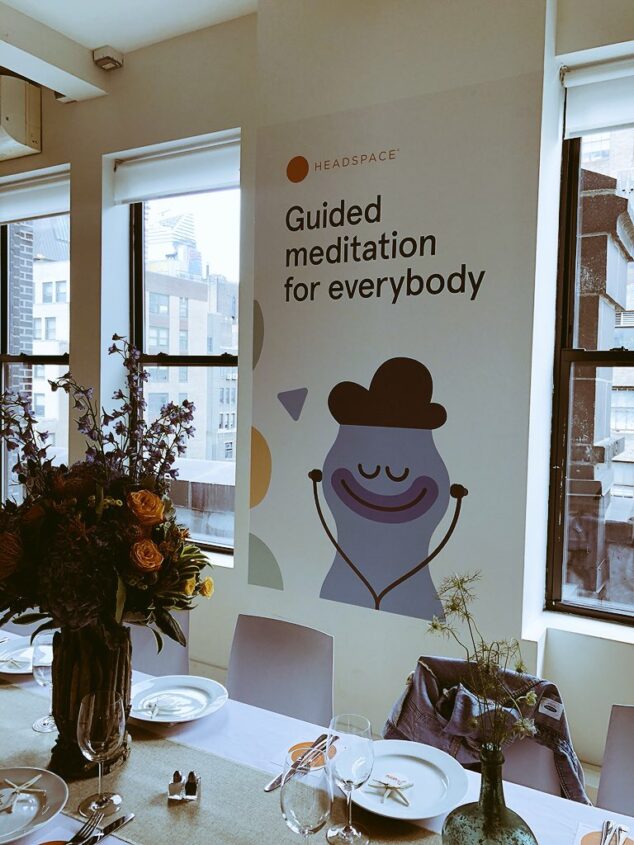 Mindfulness is the practice of purposely focusing your attention on the present moment—and accepting it without judgment.
With summer upon us, MomTrends media revealed in their "Parenting Stressor Survey" that 40% of parents identify the summer as their most stressful time of year. Parenting reported that the leading cause of summer stress is "change in routine" – followed by "too many activities" — followed by "fear of brain drain." I understand these stress topics because I live them and know them very well with 5 kids! I work from home in the summer, so for me – it's extra stressful. It's trying to keep everyone busy, everyone happy and at the same time trying to get all my work done! It's NOT easy, but I'm determined every summer to make it happen.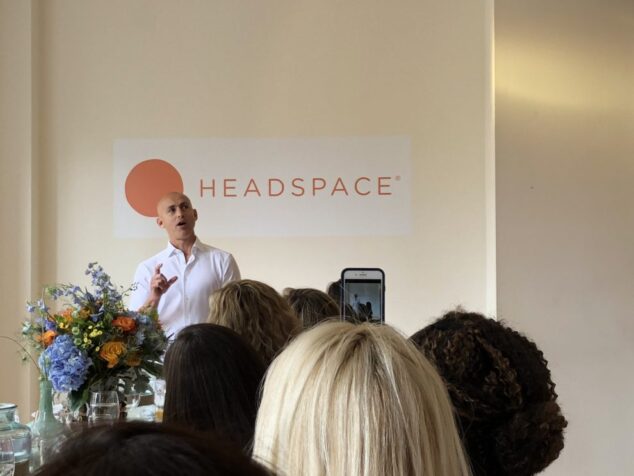 I had the honor at MomTrends event to learn all about Headspace, meet co-founder Andy Puddicome and really discover firsthand the benefits of daily meditation (which is something I don't do consistently). If you're not familiar with Headspace, it's a guided meditation app/site that works seamlessly into your life and helps you see how meditation bring you added happiness. Live a happier, healthier life with just a few minutes of meditation a day on the Headspace app. This was an eye opener to me because I'm one of those people that doesn't "have the time" to meditate. Every single time someone asks me about it, I come up with every excuse as to why I can't do it. It's actually silly, but it's something that I always use as a "mask." But you know what — NOT ANYMORE!! Listening to Andy at the event changed my way of thinking and I will now forever know and understand the benefits of just meditating 3 minutes a day.
If you haven't checked out Headspace, let's do it!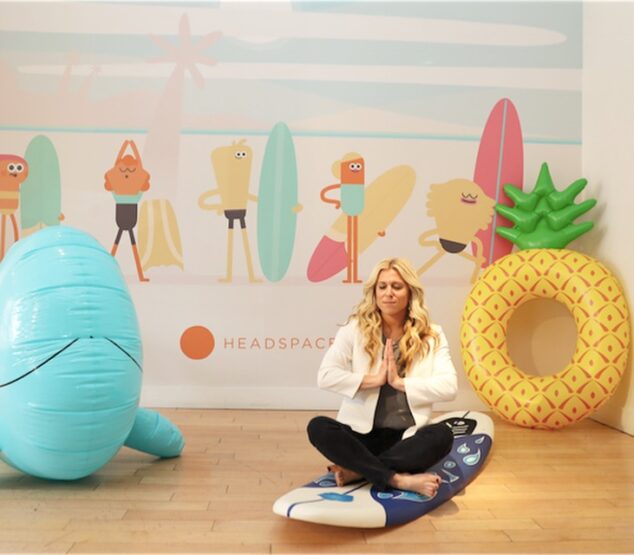 Andy also shared tips to help parents to be mindful and spend more time "in the moment" with your family. This is the importance of life. It's being there and being present. Andy shared 5 Mindful Parenting Tips that I'm happy to share with you:
1. Daily Family Meditation – Research shows meditation can reduce stress, anxiety and anger, which increasing focus, compassion and happiness. Taking a deep breath, closing your eyes and clearing your head with a 3-10 minute daily meditation can add much needed peace, balance and togetherness to your whole household. Both Headspace and Headspace for Kids offer fun, playful and easy meditations for the whole family, accompanied by colorful, entertaining and insightful animations.
2. Device-Free Dinner – There is something special about a shared dinner together, even more so when it is free from all digital devices. If it feels like too much to commit to that every evening, start with one night a week.
3. Mindful Eating – This activity is best described as a game. Putting a piece of food on a plate, ask your child to write down/tell you where they think the food comes from, where it was grown, etc. Next ask them to tell you what the ingredients are, the shape, what the smell reminds them of, etc. Start a conversation about the food, so they have a better relationship with food and their environment.
4. Write It Down – This is for parents. Every night before bed, write down one or two things that you appreciate about your child(ren). Maybe it's something specific or just a trait that they have that you admire. This is a wonderful keepsake for your kids from here on out.
5. Breathe – This is for the family. When you feel the pressure building, when you feel like you are close to stressing out, take 30 seconds to breathe. Simply take 10 deep breaths, in through the nose and out through the mouth. It just takes 30 seconds.
Love Andy's tips, so smart and so beneficial for your entire family.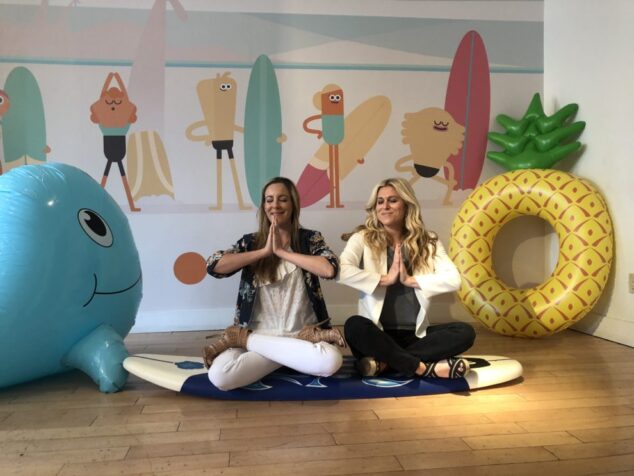 I get to off one year of Headspace for 40% off for my Mom Generations community. This offer expires July 4, 2018!
CLICK HERE:
Thank you to MomTrends for hosting this incredible event. It was amazing and I learned so much and feel ready to change my world!
PIN: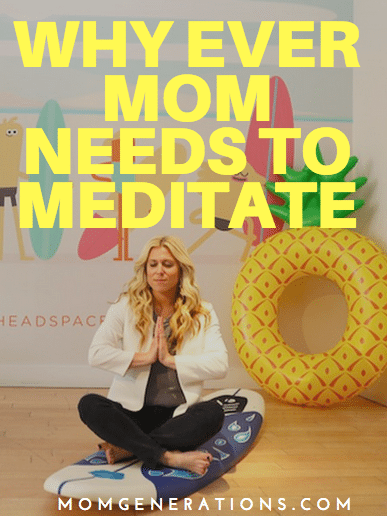 Disclosure: This was a sponsored partnership with MomTrends. All opinions are 100% my own.