Best Summer Styles for Kids
I always have so much fun stopping by The Rhode Show to talk mom stuff!! Today is about the Best Summer Styles for Kids!! So… let's get right to it and talk Summer Style for Kids right now! I'm all about making sure my kids are looking and feeling their very best this summer. Since my sons are old enough now to tell me what they want to wear, I need to make sure I'm on top of the latest trends and styles! I love being in-the-know, after all… it's what I do for a living, right!? Fashion is so much fun for everyone, it's a great way to express yourself, so I adore seeing this summer full of fun trends and styles and colors!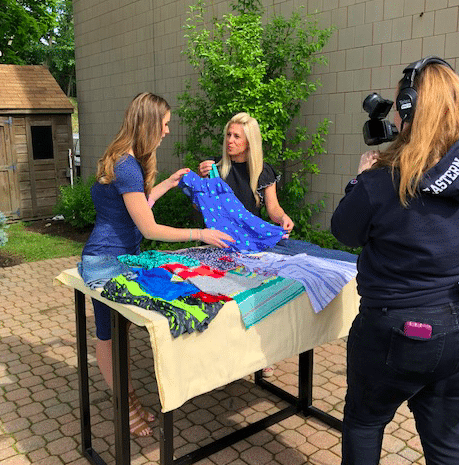 For the girls… bright colors, graphic tees, rompers, jumpsuits, off-the-shoulder, red/white/blue colors… it's ALL there! I adore that everything is so sweet and simple and just fun! There's something fabulous about seeing Summer Styles for Kids that are adorable! I'm not kidding, I want to buy all of these pieces that are trending for girls right now! I'm obsessed with the jumpsuits and the gorgeous sea of colors!
For the boys… bright colors galore, too! I have to say – I love seeing the bright and vibrant colors for the boys! I'm so used to my sons being in navy and black and white and brown… I love bringing in some fun colors to mix it up this summer! Not to mention jean shorts are the rage right now! If your son is a fashionisto – grab some jean shorts! These will be trending like crazy! It's a fabulous laid-back, relaxed summer for boys!