Where to Buy Baby Shower Invitations Online – Looking for a fab Baby Shower Invitation Maker? There's a baby boom going on right now. Every single time I log onto Facebook, another friend has announced that she's expecting! I personally love it! As a mom of 5, I love seeing babies be born. There's something so magical about the pregnancy time. You're preparing and you're getting ready and you're getting excited. You also get to be showered by your family and friends, which is extra special! You 1st need – Baby Shower Invitation Maker!
Baby Shower Invitation Maker
One of my friends is expecting her 1st baby girl this September. This baby is the first grandchild for their family and you can imagine how over the moon they all are. She's beyond excited! She's in the early stages of planning her baby shower, but invitations are top of mind for her. She wants to find the perfect invitation to invite her closest friends and family. Since she knows I "know a thing or two" about baby showers, she asked me where she should order from and I recommended Basic Invite.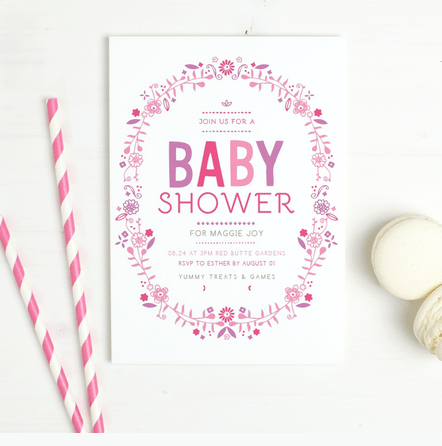 It's the perfect online destination for all of your invitation needs. They literally have something for everyone's particular style and/or theme. The options are just incredible and it's so much fun to look through all the different ones for Baby Shower Invites ~

Baby Shower Invitation Maker – Why is Basic Invite the PERFECT destination online?
Almost Unlimited Colors – Basic Invite is one of the few websites that

allows customers almost unlimited color options with instant previews online

. Once you select a design, you can change the color of each element on the card to over 180 different color options to make sure the card is exactly how you want it down to the littlest detail. This sets them apart from almost every other online stationery company.
Custom Samples – Basic Invite is one of the few websites that allows customers the

ability to order a printed sample of their actual invitation

so they can see exactly how it will print, as well as the paper quality, before they place their final order.
Over 40 Different Colors of Envelopes – Basic Invite is

just as colorful with their envelopes as they are with their invitations

. Customers can choose from over 40 different colors when it comes to their envelopes, so they can make their invitation stand out even before it is opened. All of the envelopes are peel and seal so the envelopes can be quickly and securely closed.
Address Capturing Service – Basic Invite

offers an address capturing service that allows customers to simply share a link on Facebook, Twitter, Instagram, or any other form of social media to request their friends' and family's addresses, which will be stored in the customer's account

and can then be selected during the design process.
Foil – Foil cards are available in gold, silver, and rose gold. Customers can choose flat or raised foil on all of Basic Invite's foil designs.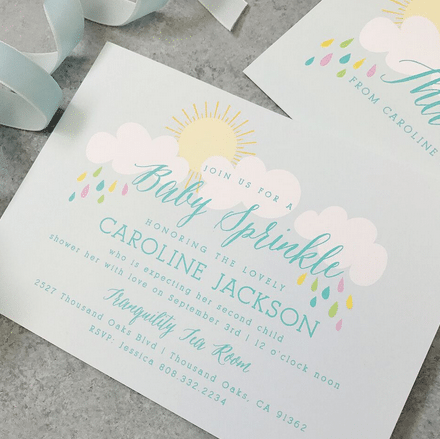 One GIGANTIC trend right now in Baby Invitations is the nautical theme. Living in Rhode Island (the Ocean state!), I have been to many nautical theme baby showers and it's just wonderful. My own sister had a beautiful nautical theme baby shower for her son a few years ago. It's a timeless trend, but it's such a classic and such a fun way to celebrate! Basic Invite has some adorable options for the nautical theme. I'm telling you – it would be tough for me to chose just one!
Nautical Feel – Baby Shower Invitation Maker
Check out these beautiful nautical theme baby shower invitations from Basic Invite!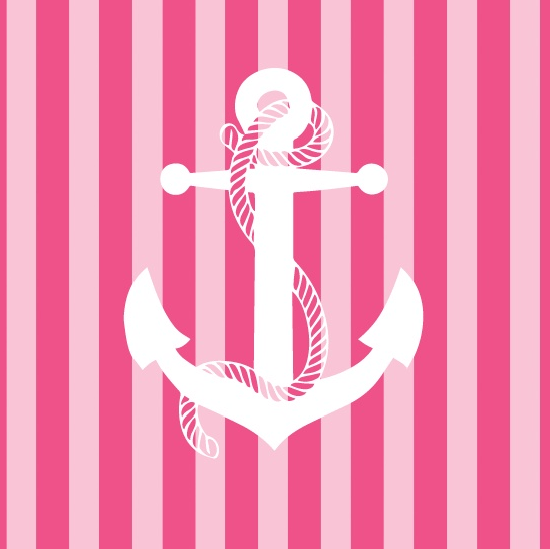 You can customize nautical baby shower invitations at Basic Invite, which makes it even more special and personal. As they share with their customers, "Basic Invite makes it a cinch to instantly personalize any invitation to fit the couple down to the finest facet. Adjust the colors on every part of the invitation to make the colors perfectly match your theme, then create your wording and revise the font to perfect the theme you wish. If that was not sufficient, you are able to also choose an optional back to add extra text, photos, or a background to permit extra info or just add extra elegance to the invitation."
Baby Shower Invitation Maker – Basic Invite
I love this. They want to make sure it is as easy as can be for YOU. This is the kind of customer service you want and need when purchasing something so important as a very special invitation. This is the first peek at the big event! I'm telling you, you need to head over and check out Basic Invite. You're going to be dazzled!
Follow them on social and get to know them even better. There's always someone available online to chat with and ask questions to, which I just adore. And remember – Basic Invite does way more than just Baby Shower Invitations. They have cards and invitations for every event AND stationery, too. Go on and take a look!
Facebook // Pinterest // Instagram // Twitter
Right now Basic Invite is offering 15% off with coupon code: 15FF51 – Which is fabulous because everyone needs a Baby Shower Invitation Maker

Happy Invitation Buying! And make sure you let all of your friends know, too. Now you know the best spot where to buy baby shower invitations!
Disclosure: Sponsored posting. All opinions are 100% my own.