Amtrak Travel Tips are always top of mind for me because I travel by train so much. I always take the Providence to New York City route and then I take it back home, too! It's an easy ride and I love being able to zone and just be on the train. It's quiet and really satisfying to take. The thing is – I'm always asked about train travel because I take it so much. I wanted to share my  Tips with you today because traveling by train is such an amazing way to go!
Amtrak Travel Tips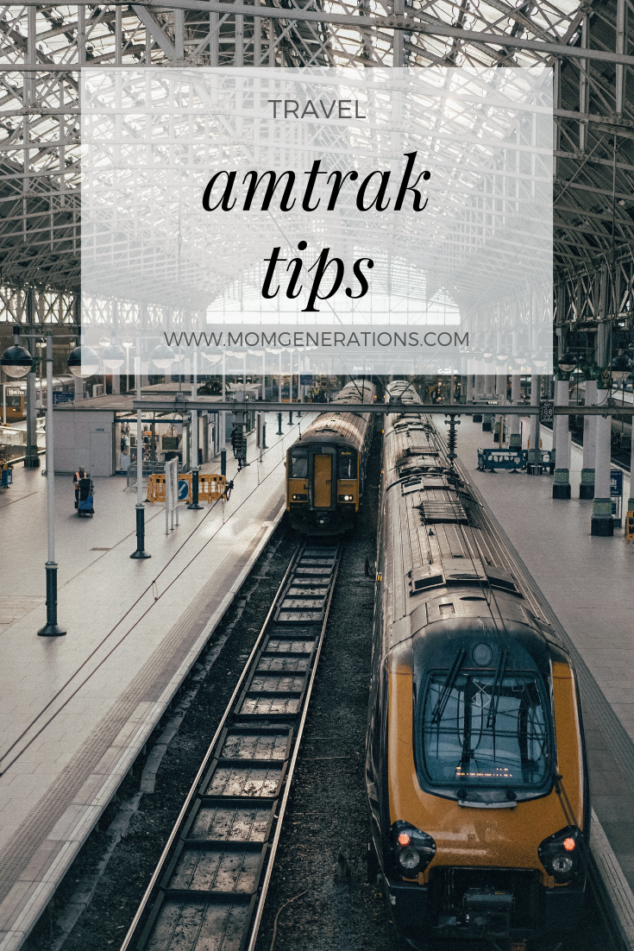 Amtrak Travel Tips is something that I've been wanting to write about for a long time. I love to ride on the train because it's quick and relaxing. I love to get there as quick as possible, but with a train you get to enjoy the ride. I know that a plane is quicker, but I love being able to walk around on a train and really enjoy the sights and sounds.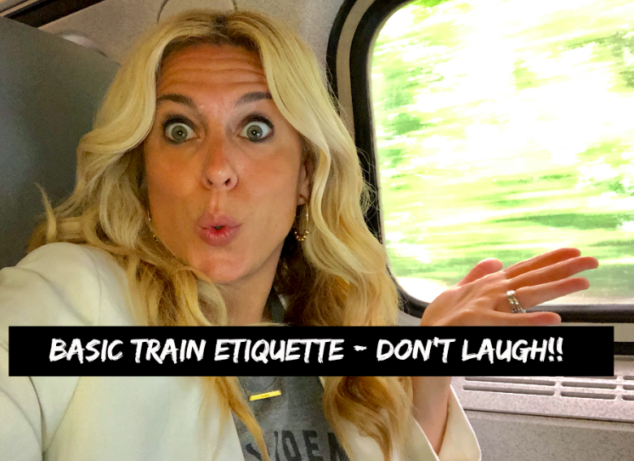 I travel by train to NYC about 4 times a month for work. There are many things I love about the train trip from Providence to NYC (and then back again!). I love that it's so relaxing. I love that it's so easy. I love that it's so quick (when I don't experience delays). I love that it's just convenient for me. Driving into the City can be a very LONG drive, especially with Connecticut traffic. The train is my saving grace!
It's funny – people always say to me – "do you really prefer the train?" YES. Yes, I do. I love it. It's such a relaxing ride and there's a snack bar and they even serve wine in the evening (well – all day, but I only drink on the way home). I just love being able to really make the trip relaxing for myself in the best way possible.
Common Sense Amtrak Travel Tips
As I boarded the train this morning from Providence, right away in the first 45 minutes I noticed a few things which didn't sit well with me:
1. Someone started coughing like crazy ALL over to the person next to them on the train
2. Someone got up to get off and left ALL of their trash on the seat
3. Someone decided to play their music loud enough for the entire car to hear (thankfully the conductor asking them to turn it down!)
I couldn't get over how some people just don't seem to care or (better yet) think about other people on the train! This is not a private train ride and we were definitely not sitting in a VIP car (not that you should cough and/or sneeze on anyone!). It just really opened my eyes as to how some people just don't have any train etiquette. This isn't a cheap way to travel, so it's important for everyone to be conscious of how they travel on the rails!
Amtrak Travel Tips VIDEO – I thought it would be fun to capture the ride a bit, too! It's not always easy to grab video on the train, but I had a good time with this one! I'm sharing some of my basic train etiquette over on the TUBE today, hope you like it! Love a THUMBS UP if you agree!
Share with me what I'm missing when it comes to Amtrak Travel Tips. Do you see anything that needs to be added? What do you think is something that's important to make sure is included? I always love hearing what other people think about train travel!
Check out some of my travel posts here, too of NYC! This is usually where I take my kids or myself via the train!
Also – see AAA for some really great deals and discounts on the train, too!