24 Hours In NYC with Kids! Have you ever done it? I'm a big love of NYC Travel. NYC is one of our favorite places to go with our family! We lived there from 2000-2005 and it's a place that we love to go with our family because it brings us such great memories! We love the energy and the grit and the pace of NYC! It's a place that excites us and fuels our hearts and our souls! We love to visit during the holidays because it's just a beautiful place to be! NYC Travel is just amazing and it's the best way to be with our kids.
NYC Travel
It truly is just a GREAT place to visit and see all of the holidays sounds and sights. We weren't able to make it to the City before the holidays this year because we were so crazy busy! It was the first time in 17 years that we weren't able to get there BEFORE Christmas. NYC Travel – it's the best there is for me. We usually love to go and see the Rockettes and take some time to see the iconic Rockefeller Center Christmas Tree! I was so sad when we couldn't make it happen, so when we saw that we had a 24 hour block in late December – we JUMPED AT IT!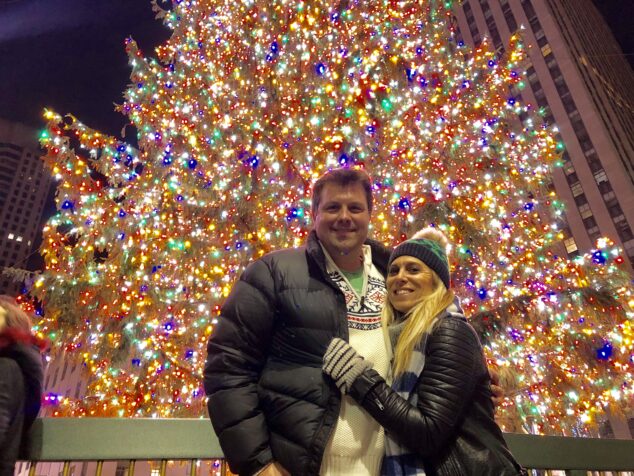 NYC travel during the holidays means that there's decorations are up till the 1st week in January, so we seized the day and make it happen! There's never a dull moment traveling with 5 kids, especially in NYC!! It's always so crazy busy in NYC, so I'm usually doing the mom headcounts endlessly!! I get so nervous that I'm going to miss someone!! The kids make fun of me, but it's ME!!! It's NYC and they're my kiddos!!!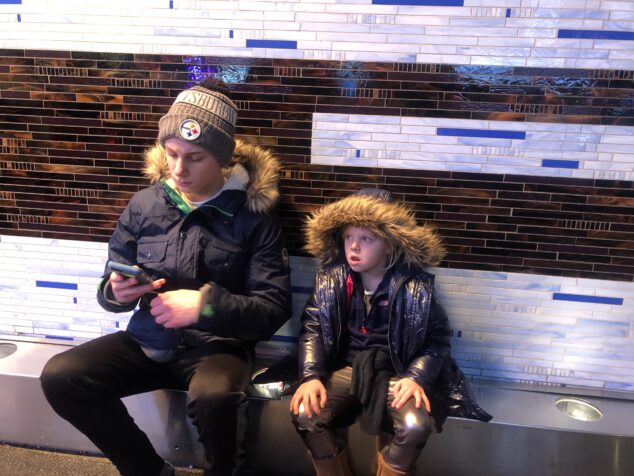 My husband loves to capture video footage of us out and about in the City!! Love for you to check out our family video and enjoy it!!
NYC Travel Daily Video
What to Do – NYC Travel
Things to Do in NYC with Kids in the WINTER:
– Rockefeller Center Ice Skating Rink
– Rockettes
– Magnolia Bakery (any location)
– Central Park (my kids love the playground near 66th street!)
– Empire State Building
– FAO (even though the line is long, try it!)
– Nintendo Store
– Walk down 5th Avenue and Madison Ave (the store windows are gorgeous)
– Times Square at night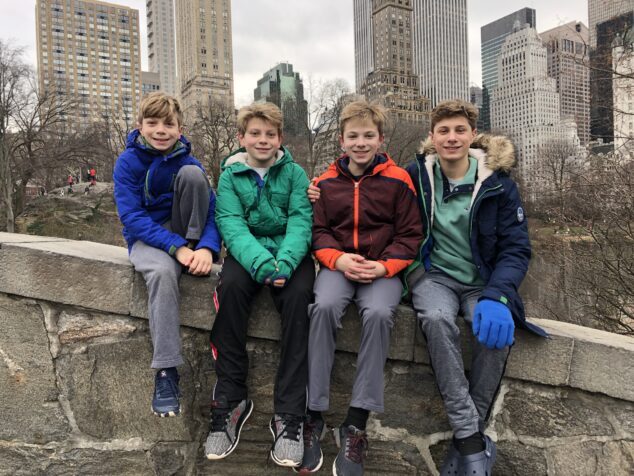 These were some of the things we did in 24 hours! It was fast and furious and FREEZING, but we made the best of it!!! I will say this, if you can come with a smaller group – do a horse carriage ride in the City!! We've always wanted to do one, but we would need to divide up our family and we don't want to do that at all!! Not to mention – it's double the price!! But what a FUN family activity to do!!!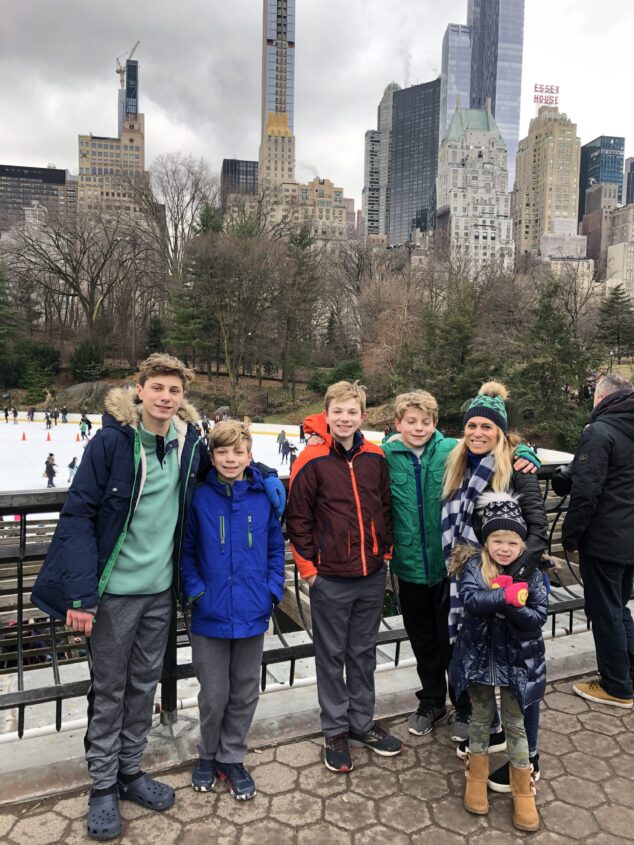 Also!! Real quick off the top of my head!! Places to eat on the go in NYC while visiting!!
We breakfast at The Flame on 9th and 58th Street – easy and delicious!
We lunch at Angelo's on 57th street!! Super easy and accomadating for a large family.
For dinner – I usually have to make a reservation somewhere, but a place that we love and it never disappoints – Carmine's in NYC!! It's FABULOUS for a large family and it's loud and perfect and very NYC!!!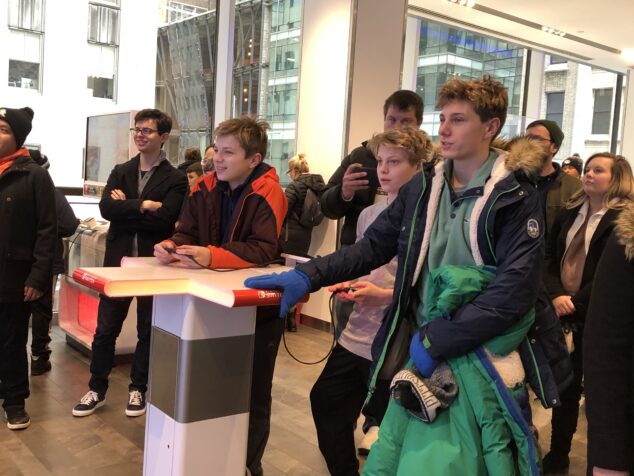 ENJOY these NYC tips!! Let me know what I'm missing here!!!
Check out some other NYC blog posts:
Looking to plan your trip? See my friend Brianne's post about where to stay!